Dams, Reservoirs, and Levees
Water and irrigation supply, water treatment, flood control, hydro-power, and recreational activities are all dependent upon water impoundments – dams, reservoirs, and levees. Fortifying these critical public safety structures is essential to ensuring plentiful high-quality drinking water and to protect communities downstream.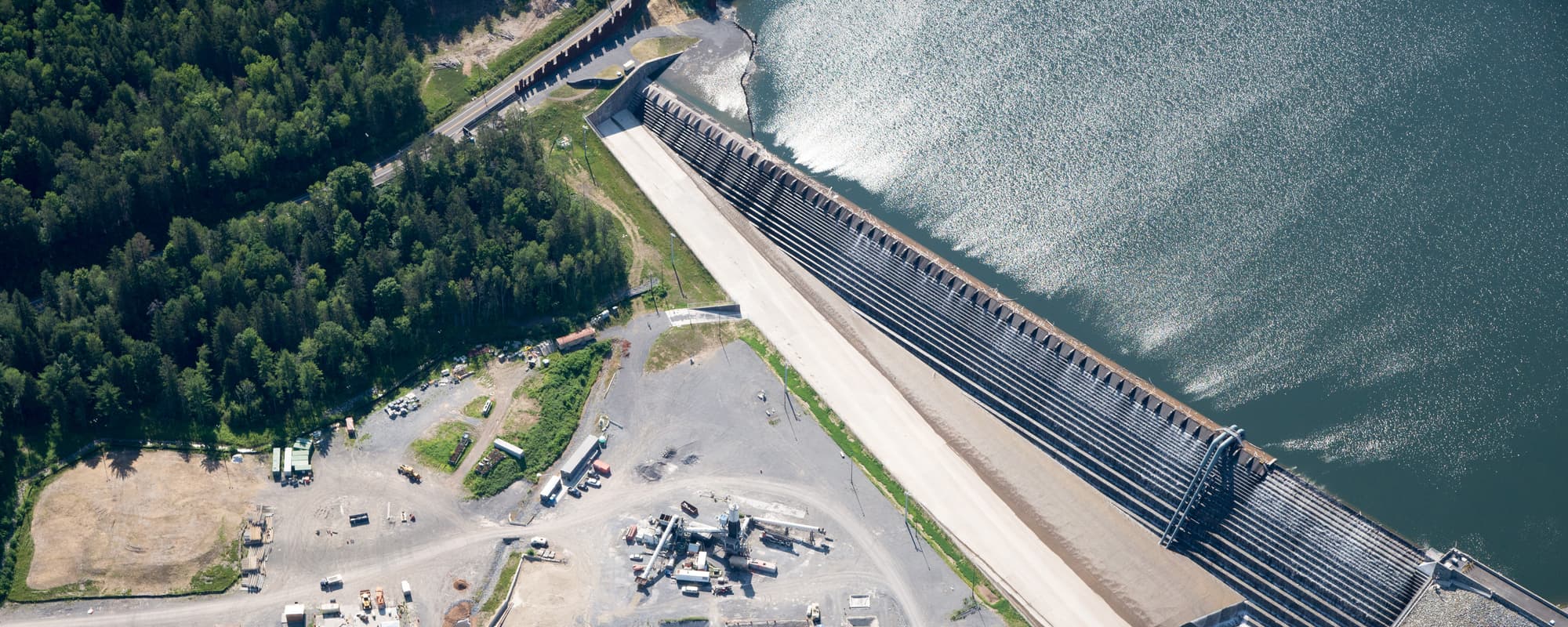 Industry-Leading Dam Infrastructure Design and Assessment
Hazen is a leader in dam, reservoir, and levee engineering services. We have successfully completed some of the most challenging dam-related projects across the country, many on high hazard category structures.
Our specialists have experience with a wide range of structures, from simple siphon spillways to complex labyrinth and chute spillways, as well as earthen embankment, concrete, and roller compacted concrete dams. We also provide emergency response service and monitoring, early notification, and action plans to minimize property damage and danger to the community.

Infrastructure deterioration often occurs below the surface and can be difficult to detect. Inspection, maintenance, and emergency preparedness are key to achieving safe, more resilient communities.
Our Work
Dams, reservoirs, and levees are often the sole source for a community's entire water supply, and water quality and regulatory compliance hinge on their effective management. At Hazen, we embrace the integrated nature of this critical infrastructure and welcome the opportunity to develop individual engineering solutions for your community's needs.