Dam Rehabilitation Project Wins Prestigious Award
The HCCA recognizes Hazen's distinctive design and construction work on critical concrete structure for City of Winchester
Last Modified May 16, 2023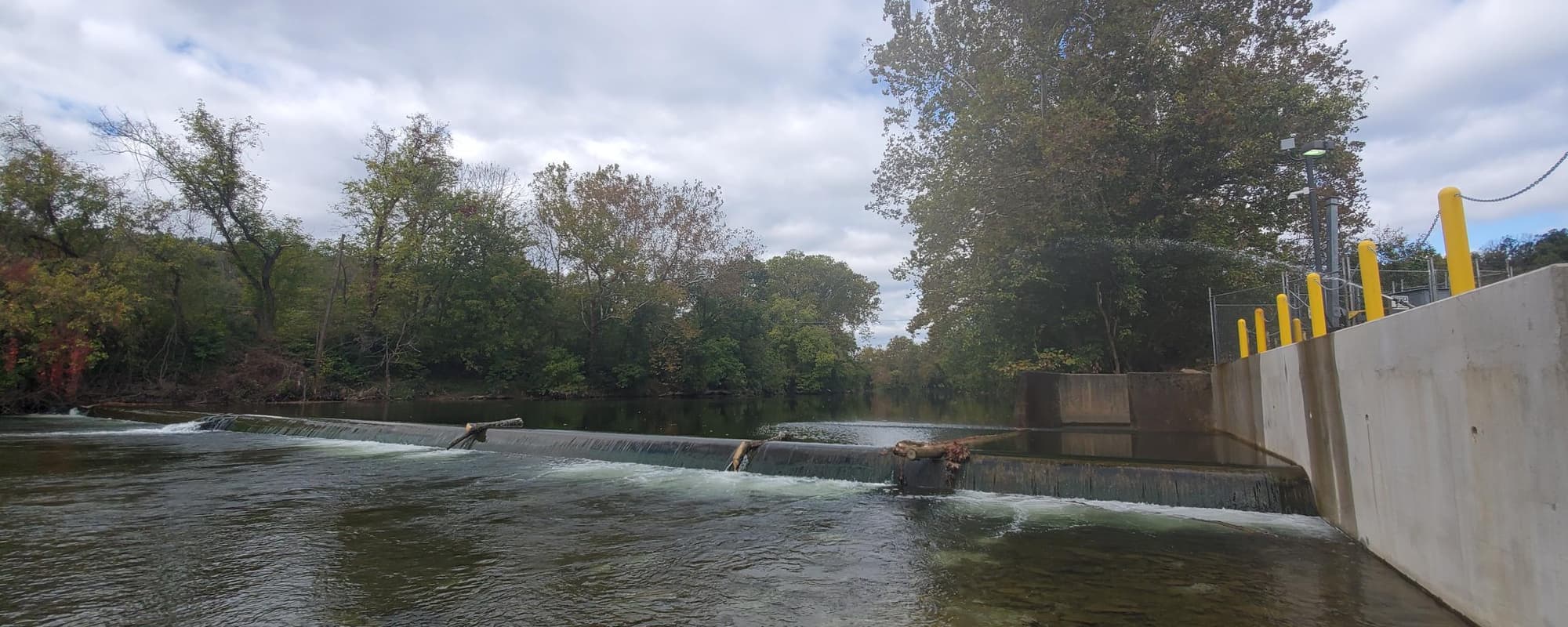 (RICHMOND, VA – Nov. 4, 2022) – Hazen and Sawyer was recently awarded with a Heavy Construction Contractors Association (HCCA) award in the category of $1-5 million project for work on the Percy D. Miller Water Treatment Plant intake sill dam in the City of Winchester. Originally built in 1958, the dam was in dire need of rehabilitation to stabilize shoreline embankments and avoid catastrophic failure that could have hindered raw water inflow into the City's water treatment plant.
The sill dam is a critical concrete structure located in the north fork of the Shenandoah River that also crosses the waterbody. Raw water gravitationally inflows into a raw water pump station and is then pumped three miles to the water treatment facility, which provides drinking water to the City of Winchester.
Construction began on April 1, 2021, with Hazen's design and construction management team working in collaboration with Shirley Contracting Company to develop a crucial in-river structure. Successfully completed by Jan. 25, 2022, the end result was the full rehabilitation of the sill dam without flow or treatment interruptions.

"The main challenge was to make sure all construction was conducted under normal river flow wet conditions," said Hazen Senior Construction Manager John Derby. "This was done to ensure that the raw water intake to the pump station was not compromised and drinking water distribution to the City was undisrupted."
The HCCA recognized Hazen, Shirley Construction Company, and the City of Winchester, each receiving an award for their contributions to the dam sill rehabilitation project. Comprised of infrastructure contractors and related firms, the HCCA is dedicated to making a positive impact on the construction industry, the economy, and the quality of life for Northern Virginia and surrounding areas, making the award a significant achievement for Hazen.
For more information on Hazen's Dams, Reservoirs, and Levees services, visit: Dams, Reservoirs, and Levees | Hazen and Sawyer.