Asset Management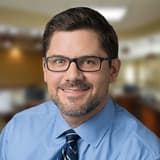 Ryan Nagel leads Hazen's Asset and Utility Management Groups and is an expert in strategic business planning and performance management.
Aging infrastructure, shifting populations, and the need to avoid rate increases can all put significant strain on utility operations. Asset management provides deep insight and visibility into your infrastructure and equipment, giving you the tools to maximize your system performance and asset life cycle.
Whole System Performance Visibility
Hazen uses quick analysis to identify ways to reduce operating costs, which can then be capitalized to make system or facility improvements while keeping rates neutral. Our asset management expertise includes every aspect of the water cycle, from drinking water supply infrastructure to wastewater treatment facilities. We develop non-licensed, in-house software tools including cutting-edge dashboard visualization and mobile data integration, that systematically analyze facilities and your entire conveyance network.
Our Work
Hazen's asset management tools identify operating strategies to get better results from your existing infrastructure and determine which capital improvements will bring you the best long-term return on investment.