Water Demand Analysis and Forecasting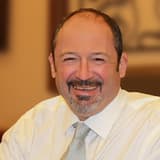 Dr. Jack Kiefer is a leading national expert in demand analysis and forecasting and integrated water resources planning.
Population changes, shifts in water use, and the increasing prevalence of conservation programs and high-efficiency fixtures can all make it more challenging for utilities to accurately assess water demand and how to continue to provide exceptional service to customers.
Extended Analysis for More Accurate, Quantifiable Forecasts
Hazen's water demand analysts extend beyond the typical per capita demand and population projections to incorporate factors like geography, land use, demographics, economics, and weather into demand forecasts. We go beyond the application of standard assumptions to assess conservation potential and achievement, performing detailed profiles of actual customer-level water use characteristics.

Our Work
We provide short- and long- term, detailed insights into water use specific to your community, enabling you to make better, data-driven decisions about the future of your utility.