Lake Michie Dam Improvements
Hazen and Sawyer has completed multiple projects for the City of Durham at Lake Michie Dam, including capacity expansion, stabilization and rehabilitation, and updating O&M to meet state standards.

Placed into service in 1926, the 3.6 billion gallon (BG) Lake Michie is impounded by a 96-foot high concrete gravity dam that is flanked by earthfill embankment sections. It is classified as a Medium Size, High Hazard Potential structure.
Hazen and Sawyer's involvement with Lake Michie extends to the 1970s when the firm evaluated the expansion of the existing reservoir as an alternative to constructing the Little River Reservoir, the city's second major water supply reservoir, which was design by Hazen and Sawyer and placed into service in 1987. In a comprehensive 1988 water supply study, Hazen and Sawyer recommended the expansion of Lake Michie as the City's best option for meeting its long-term water supply needs. The expansion, which would increase reservoir storage up to five time its present capacity, has served as the City's long-term water supply blueprint.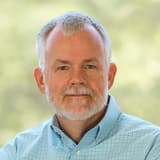 Jeffery Powers has served as a technical lead specializing in high hazard dam design and rehabilitation, river and floodplain hydraulic analysis, culvert and bridge analysis, and levee rehabilitation.
Related Topics:
Long History of Service
Hazen recommended the expansion of Lake Michie as the City's best option for meeting long-term water supply needs.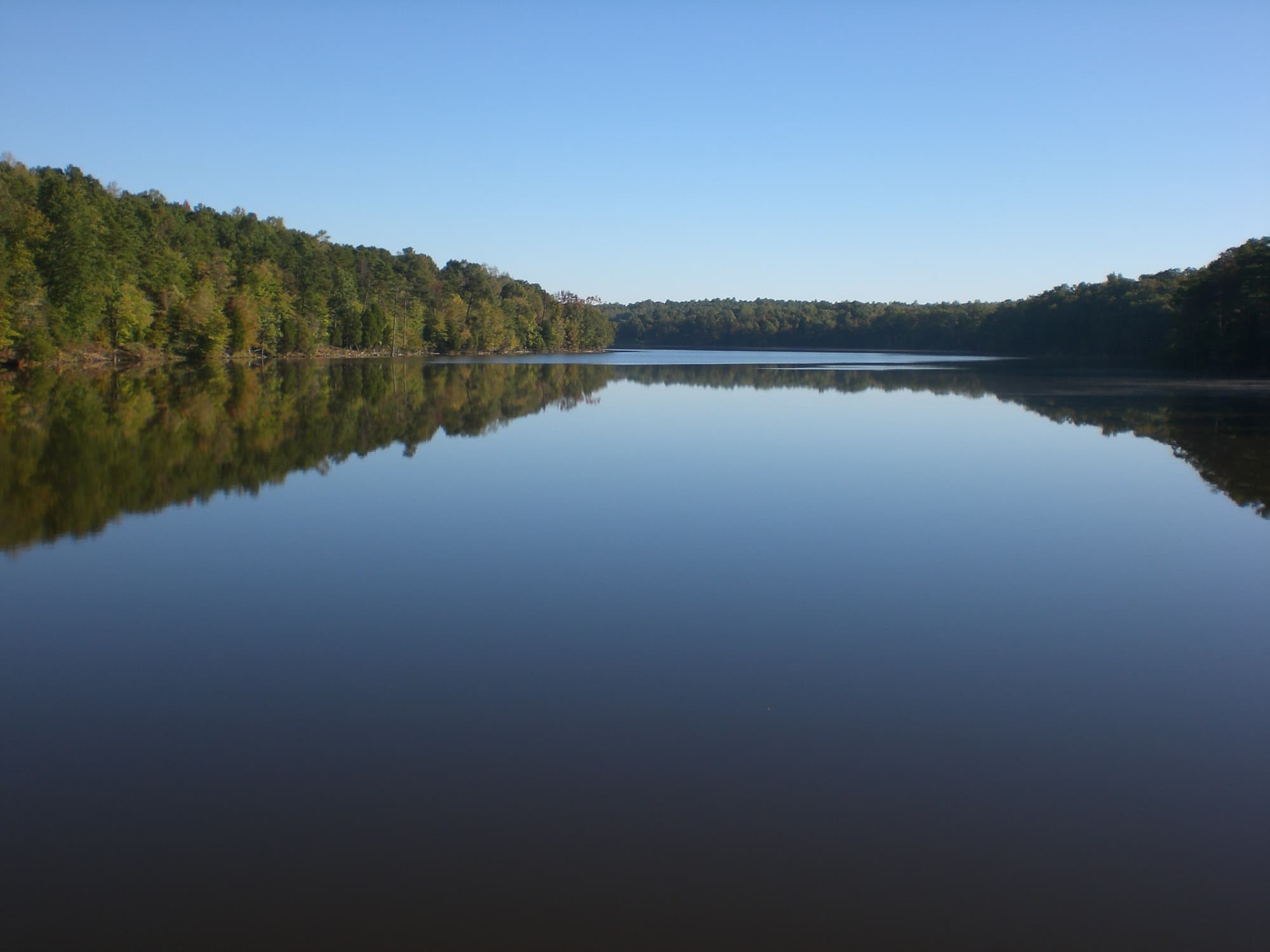 Hazen has completed a number of projects since that time, including stabilization of the left earthfill dam abutment section in 2005 and rehabilitation of the concrete ogee spillway in 2006. More recently, in 2007, the City of Durham retained Hazen and Sawyer to provide comprehensive services for the continued compliance of Little River Dam and Lake Michie Dam with the State of North Carolina Dam Safety Regulations. Specific tasks included preparing an Emergency Action Plan (EAP) for each dam, updating the Operation and Maintenance (O&M) Manual for Little River Dam and developing an O&M Manual for Lake Michie Dam, providing a comprehensive update of the yield of Little River Reservoir and Lake Michie, assessing leakage and seepage flows from Lake Michie Dam, and performing annual dam safety inspections for each dam. The firm is currently completing the design of improvements to the Lake Michie raw water pumping station and related facilities.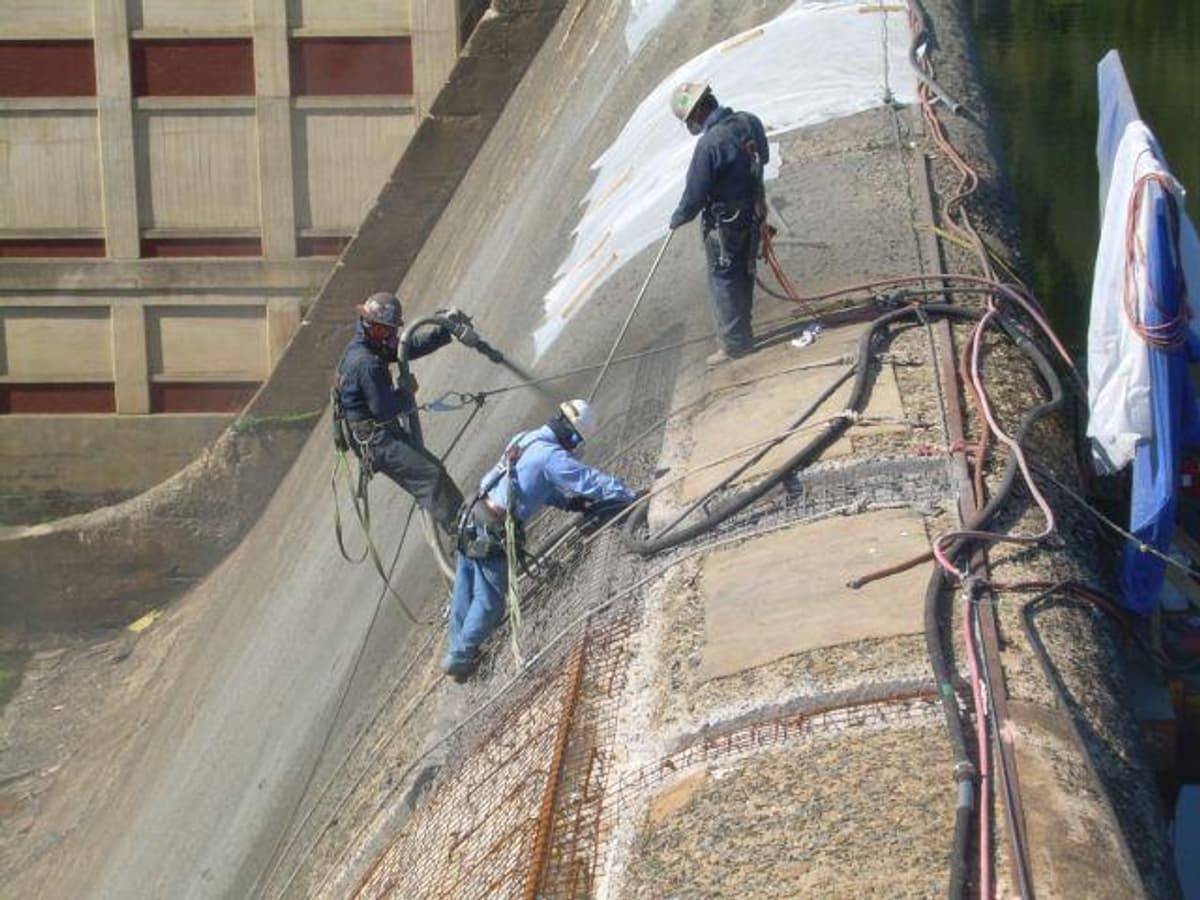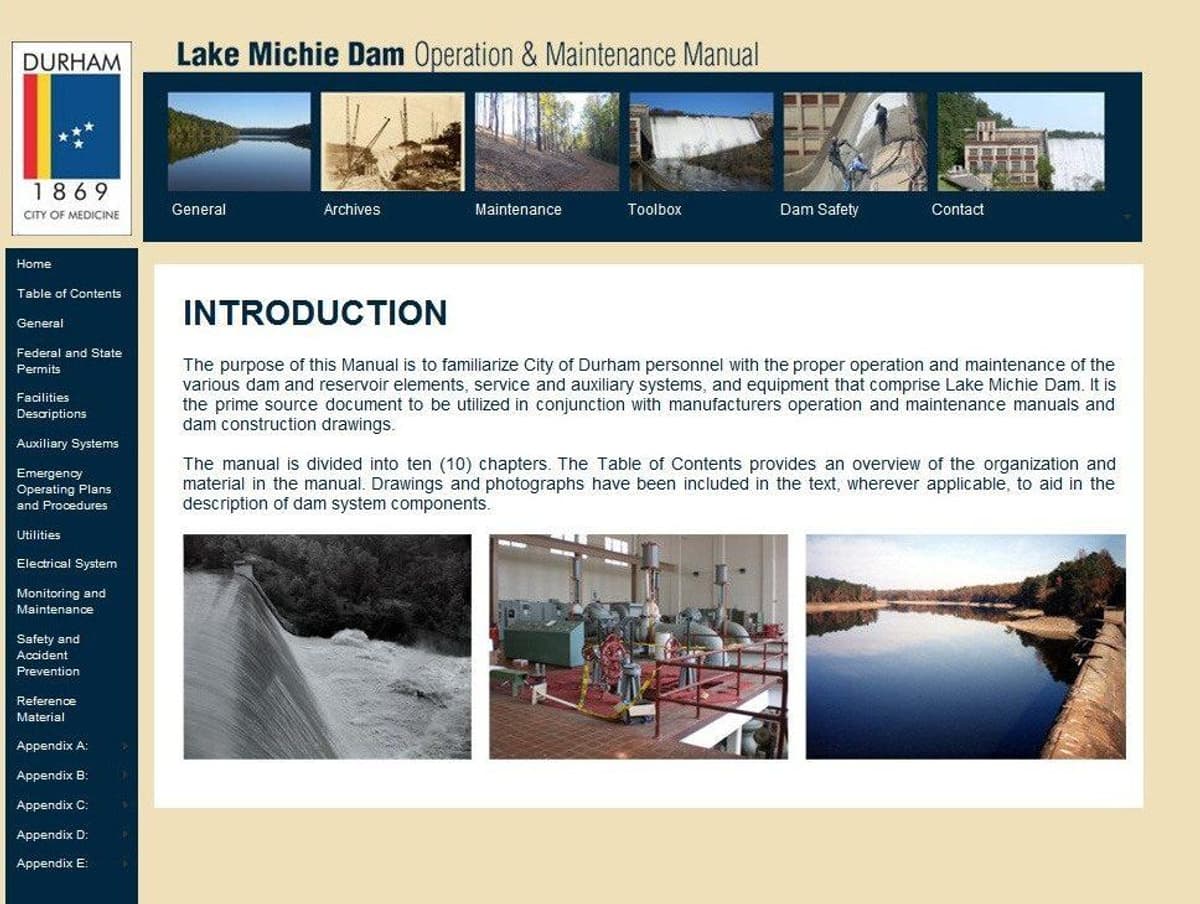 Project Outcomes and Benefits
Repairs to the concrete ogee spillway were performed in the fall when lake water levels were low, providing access to the uncontrolled overflow section.
Preparation of EAP and assistance in completing a successful tabletop exercise attended by local and state emergency management officials.
State-of-the-art electronic O&Ms (eO&M) in which the historical database for facility design, construction and O&M are linked via a user-friendly HTML web page interface.
Regular inspections of Lake Michie Dam and related inspection reports.