New Addition to Water Resources Infrastructure Group in Virginia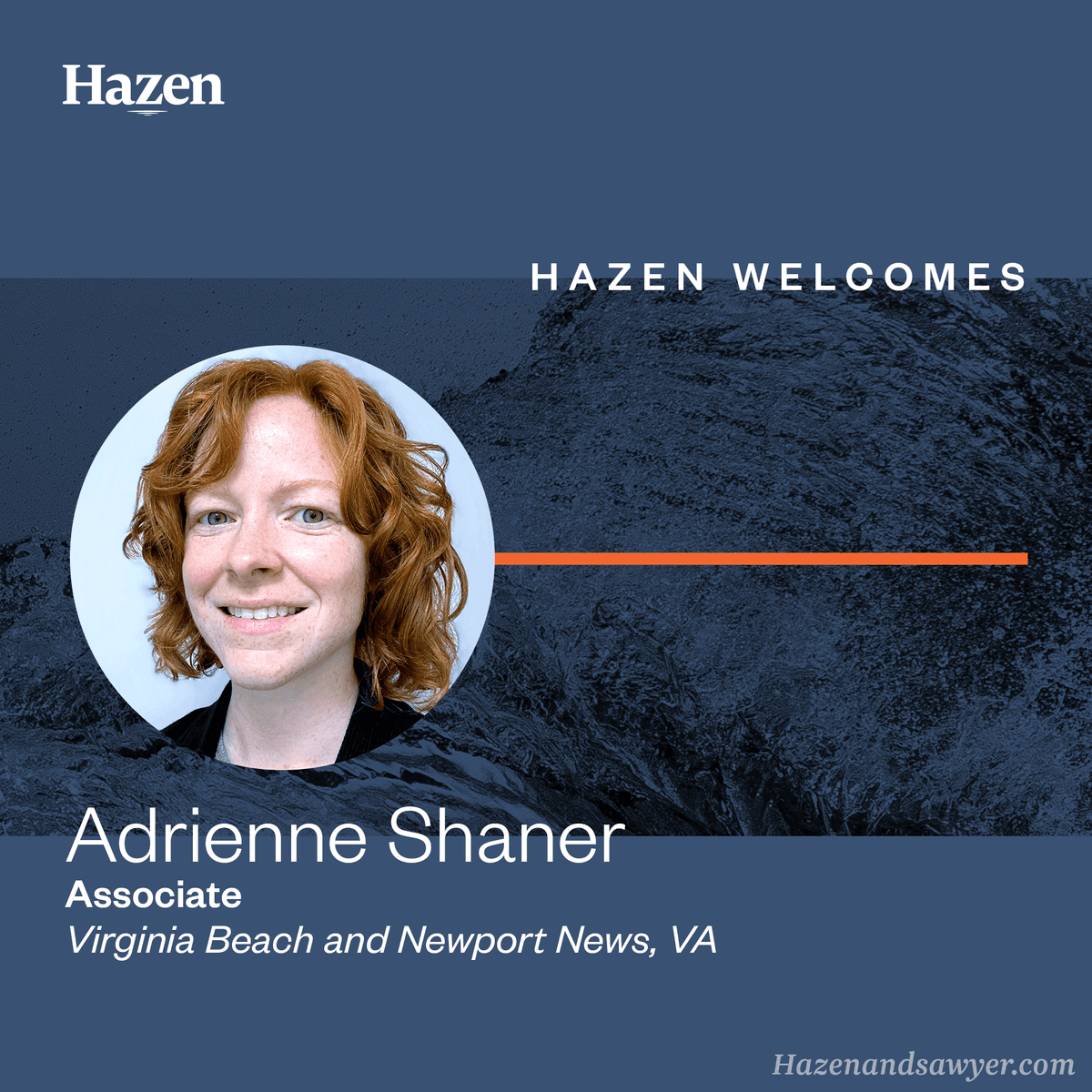 (NEW YORK, NY – April 24, 2023) – Hazen and Sawyer is pleased to announce that Adrienne Shaner has joined the Virginia Beach and Newport News offices as an Associate to bolster the Firm's Water Resources Infrastructure (WRI) group.
Adrienne is an experienced water resources engineer and project manager. She has 14 years of experience working on dams and other water infrastructure projects throughout the state of Virginia, and she prides herself on building relationships with clients through collaboration and responsiveness.
She sits on the Board of Directors for the Virginia Lakes and Watersheds Association and is a former committee chair for the Virginia Section of the American Water Works Association Water Resources and Environment Committee.
"We are very happy to welcome Adrienne to Hazen's WIR group," said Hazen Corporate WRI Lead Jeff Powers. "She brings with her an impressive resume with industry-specific experience that we know will provide great benefit to our clients."
"I am eager to collaborate with other experts at Hazen, applying my skill set to develop project solutions that strengthen our local communities by ensuring water availability and dam safety," said Shaner.