AI-based Dashboard Broadens Utility Information Access
An integrated AI dashboard provides remote, real-time information regarding water sources, treatment, and distribution system operation for the City of Chino, CA.
At a Glance
Hazen created a digital technology strategy to help the City of Chino determine key performance indicators and select an appropriate dashboard and remote SCADA viewing tool.
GoAigua's AI-guided platform was selected for its versatility in collecting and interpreting real-time data to support critical operational decision making.
Via the platform, machine learning connects real-time customer demand, water production, and water treatment data across multiple sources to solve current challenges and predict future needs.
Dr. Ben Stanford uses his technical and leadership abilities to help utilities build sustainable strategies with digital tools.
Tori Yokoyama develops hydraulic models, hydraulic analyses, and master plans to support new and existing facilities.
Related Topics:
Machine learning and artificial intelligence-based decision support systems are advancing rapidly in the water sector. California's City of Chino began its digital transformation journey starting in 2019, with the goal of improving access to information such as maps, SCADA data, hydraulic models, and enterprise systems. An ideal platform would empower City staff to leverage existing models and technologies to the greatest extent possible.
"By starting with their needs and understanding what issues they wanted to solve, we helped the City identify and evaluate commercially available digital solutions that meet their needs now and are expandable for the future."
~Ben Stanford, PhD, Associate Vice President, Hazen and Sawyer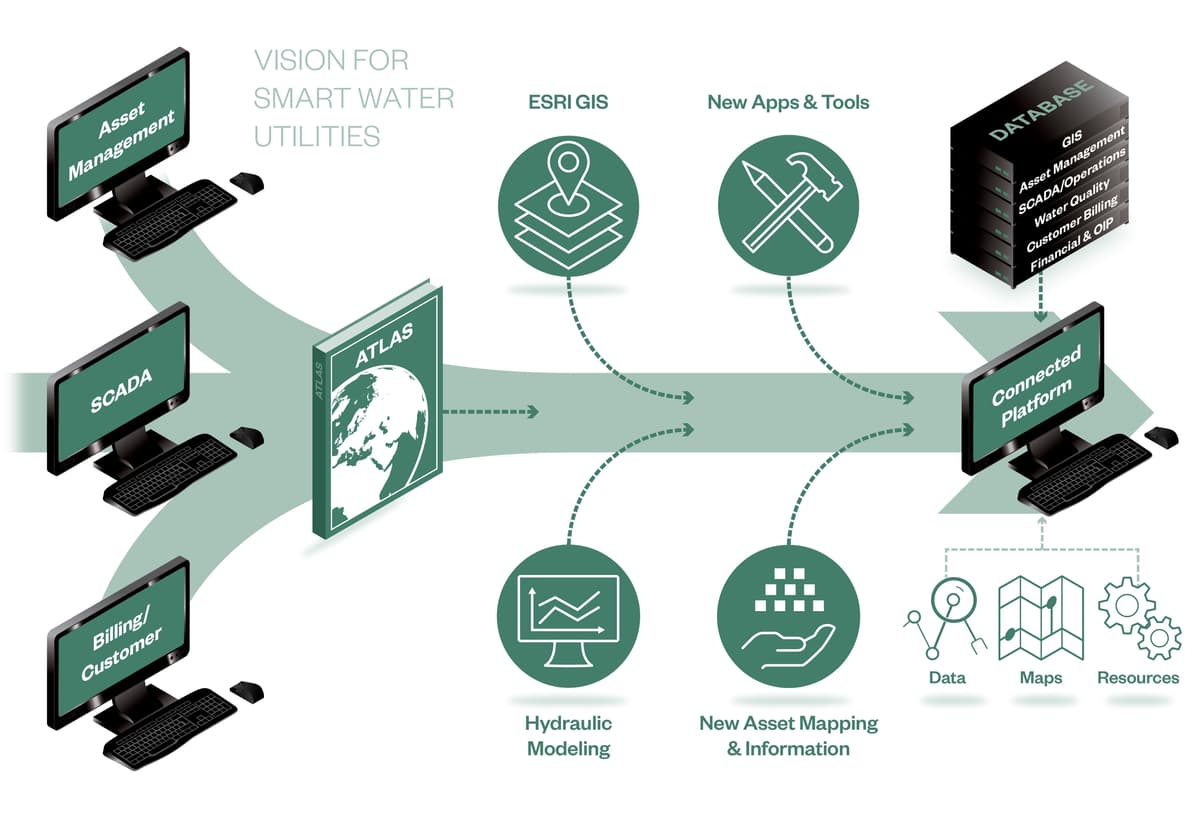 Moving Forward Strategically
The City engaged Hazen to develop a digital technology strategic plan, identifying key performance indicators to determine which platform would be the best match. The focus was to create a connected digital environment that could easily be expanded in later years and that would provide engineering staff and field operations teams with the ability to view system data in real time.
In addition, staff needed the ability to build upon existing digital assets while adding space for new applications. Lastly, the new platform would need to prioritize current tasks while offering insight into future maintenance needs.
Using the digital strategy as a guidepost, the City and Hazen evaluated and interviewed several vendors of technologies featuring intelligent SCADA systems with advanced analytics capability. The platform needed to incorporate:
Hydraulic models from Innovyze
GIS maps from ESRI
Advanced Metering Infrastructure (AMI) data from Sensus and Neptune
SCADA data
Laboratory, maintenance, asset, and enterprise data
After careful analysis, the GoAigua software platform was selected due to its versatility and ability to unite systems and process SCADA, meter, and hydraulic data, while providing real-time visibility and operator access to systems and processes. The platform was found to have the most intuitive interface while requiring the least amount of programming skill. These qualities prove valuable in the process of transitioning staff to new technology.

Return on Investment
The GoAigua dashboard's AI-guided system aggregates and interprets real-time production data, demand analytics, sensor data, AMI data, and distribution system data, among other factors. It then produces automated reports based on the key performance indicators identified in the strategic plan. Automating these steps saves significant effort compared to manually pulling data and drafting reports.
The dashboard also gathers information about the remaining useful life of assets (such as granular activated carbon), performs risk management by showing available water storage and remaining hours of supply based on current and predicted demand, and lowers water production costs to optimize the balance of four different suppliers.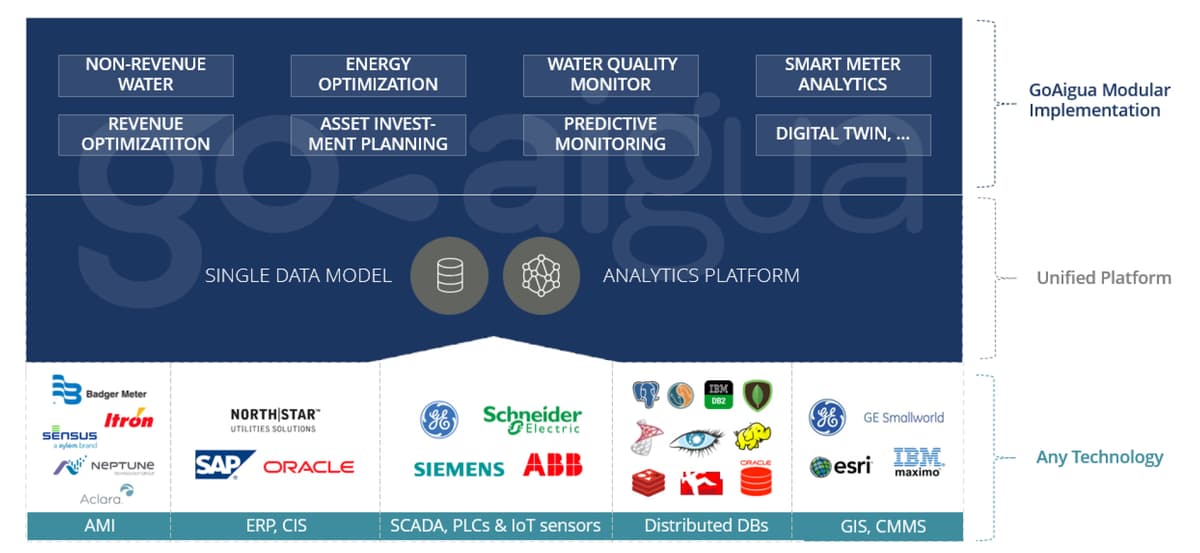 Continuing to Improve Data Quality
Now fully integrated, the dashboard's analytics will become more accurate as it collects more data over time. These continuous updates will further unify systems and processes across the City of Chino.