Middlebury Sewer Separation – Green Project (CSO Rack 5 and 7)
Under a US EPA Consent Decree, the City of Akron was required to eliminate two Combined Sewer Overflows (CSOs) within the Rack 5 and 7 sewersheds by October 31, 2017. The cost of the LTCP program was escalating, so the City worked with US EPA to modify the program and settled on an Integrated Plan approach to cost-effectively separate the combined sewers and incorporate green infrastructure within multiple CSO sewersheds.
Our Work
Hazen and Sawyer was selected to design the sewer separation project in July of 2015; providing 27 months to design and construct the improvements in accordance with the Consent Decree schedule.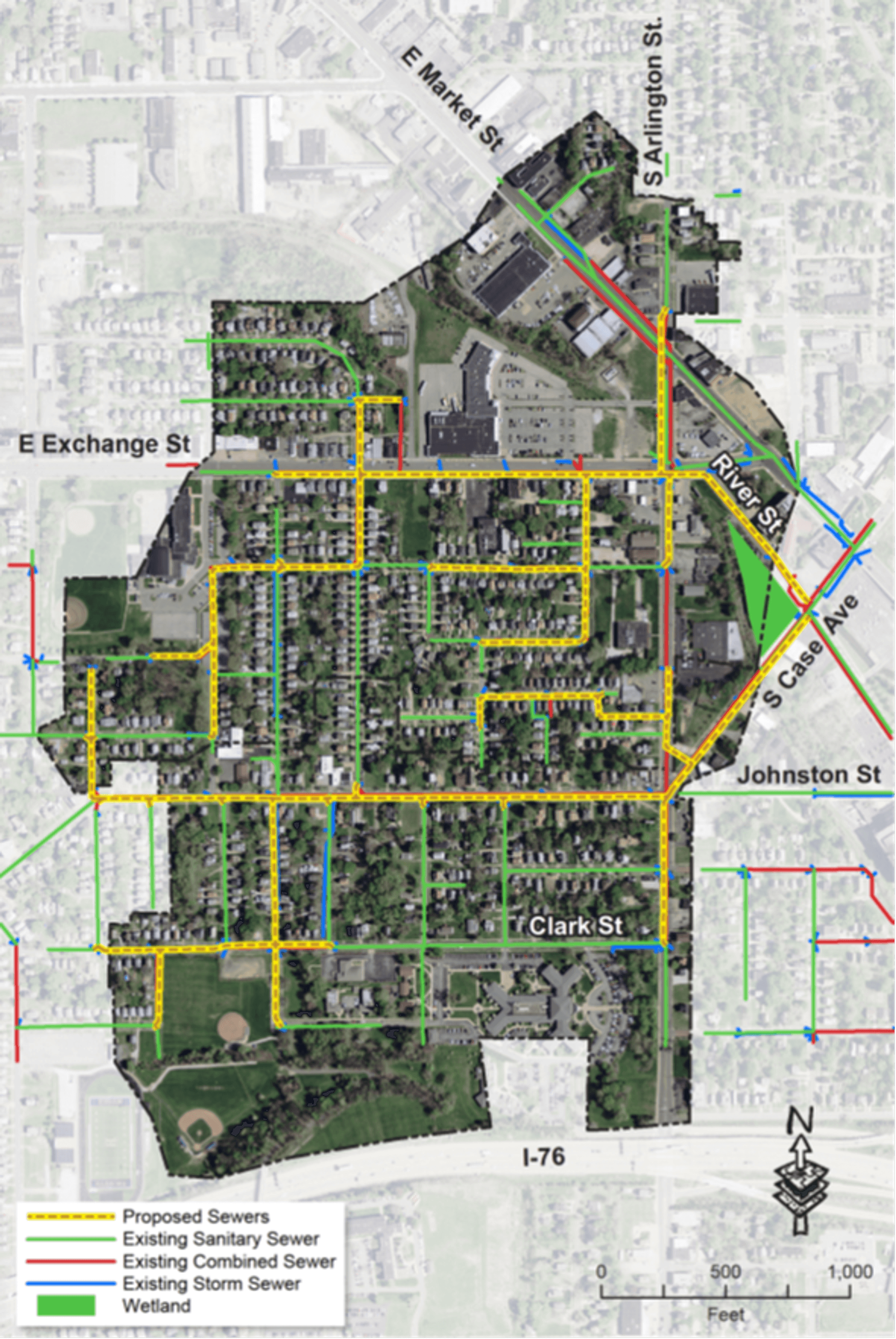 Located in the Middlebury neighborhood of Akron, the project consisted of numerous design challenges due to an old urban environment slated for separation that was heavily congested with existing utilities. While the survey was being performed, a 30% sanitary sewer design was prepared using Akron's GIS and record drawings to establish a feasible horizontal alignment and approximate sewer depth. Based on multiple factors identified during preliminary design, Hazen evaluated an alternative design to construct new storm sewer and repurpose the combined sewer to sanitary.
Hazen performed a comprehensive evaluation that considered cost, logistics to the separation approach and associated number of easements required, factors associated with bypass pumping, constructability, horizontal alignment given existing utilities, and risks during construction. Although a cost could not be associated with it, the team felt that the construction of deeper sanitary sewer versus shallower larger diameter storm sewer would impart a much higher risk; resulting in potential failure of the segmental block combined sewer and change orders due to emergency repairs. A key point was the need to reconnect a large number of services to the new sanitary sewer that would parallel the segmental block sewer. Many of the services would have to be trenched under the segmental block sewer to reach the deeper sanitary sewer and there was a strong belief that undermining of this old asset had a high likelihood of occurrence.
In the end, The City of Akron agreed with Hazen's recommendation to build new storm sewer to achieve separation. Final design was completed on time and substantial completion of construction was completed in compliance with the Consent Decree schedule.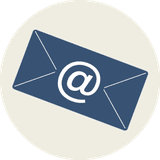 Related Topics:
Project Outcomes and Benefits
Eliminated two combined sewer overflows (Rack 5 and Rack 7)
Includes 1.1 acre constructed stormwater wetland to treat first ¾" of rainfall (water quality volume)
Preliminary design recommended the construction of new storm sewers and repurposing of the existing combined sewer to sanitary
New storm sewer alternative was estimated to be less expensive with considerable risk reduction during construction
Simultaneous design of two separate Civil 3D pipe networks to produce construction documents in less than 11 months to meet expedited schedule requirements
Trenchless rehabilitation repurposed combined sewer with 4,700 LF of 30-in to 54-in CIPP lining
Dye tested 568 properties to remove all clear water connections from sanitary sewer system