Protecting Marine Life and Environmental Resources With Resilient Facilities
To preserve the marine ecology of Pleasure Bay and Shrewsbury River in Monmouth County, NJ for future generations, Hazen was tasked with designing and performing construction management services for the over 50-year old Pleasure Bay Interceptor (PBI), which conveys sewage flow beneath the waterbody. The project also included the replacement of the over 50-year-old main pump station (MPS), which serves 90,000 people and pumps all of the untreated sewage into the wastewater treatment plant (WWTP).
Project Outcomes and Benefits
Hazen assisted Two Rivers Water Reclamation Authority (TRWRA) in securing $75 million in funding for the project.

New 50-mgd state-of-the-art MPS will have a 105-foot deep combination dry pit/wet well layout, designed to minimize pump station cycling and surges into the WWTP.
New pump station's layout meets Hydraulic Institute (HI) standards, confirmed by constructing a physical hydraulic model.
A new biofilter odor control system, which will be state-of-the-art, designed to treat the foul air from the MPS, and maintain quality of life in Monmouth Beach.
Relocated MPS in a more resilient and secure location above the 500-year flood plain.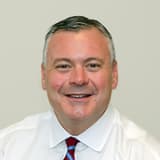 Bill Gettings has man­aged con­veyance, pump sta­tion, and plant projects from facil­i­ty plan­ning through con­struc­tion.
Related Topics:
The Pleasure Bay Crossing and MPS project is expansive and critically important to TRWRA, focusing on the replacement of two aging facilities that are susceptible to failure, internal corrosion, sagging, slime buildup, and surcharging, which jeopardize the ability to provide continuous, long-term reliable wastewater service. In addition, should the pipeline or pump station fail, the ramifications would be detrimental to the marine ecology of Pleasure Bay. TRWRA is also looking toward the future, with the pump station's increased capacity of 50 mgd to accommodate a growing community with increased wastewater flow needs.
The new 54-inch Fiberglass Reinforced Pipe (FRP) PBI will convey sewage flow beneath Pleasure Bay from a new intake and vortex drop structure located at Sommers Park in the Borough of Oceanport to the new pump station. The interceptor will be installed in a 10-foot maximum diameter tunnel, constructed with an open face tunnel boring machine (TBM) at a length of 3,250 feet and depth of approximately 85 feet below Pleasure Bay to avoid existing soft marine soils. The tunneling operations will be launched from the Monmouth Beach plant site and the TBM will be removed at a reception shaft at the Oceanport site. As part of the conveyance improvements, a new 30-inch FRP Monmouth Beach Interceptor (MBI) with a length of 950 feet will be rerouted from the existing offsite pump station to the new onsite MPS located on the TRWRA WWTP property.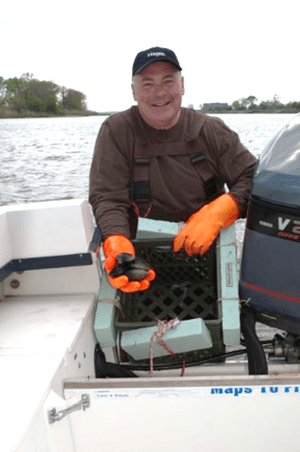 Hazen TRWRA Project Manager and New Jersey Office Manager Bill Gettings presents Cherrystone Hard Clams from the Shrewsbury River. The Pleasure Bay Crossing and Main Pump Station Replacement project will protect this environmental resource for future generations' use.