Award-Winning Pump Station Rehabilitation in Tampa
In order to strengthen pump station reliability and redundancy, optimize operations, and provide improved aesthetics and odor control to the local community, Hazen teamed with Garney Construction for a design-build project to rehabilitate the San Carlos Pump Station in Tampa, Florida.

At a Glance
Due to the pump station's location on a small site in a residential neighborhood, maintaining community relations was a key component.

Architectural and landscaping design were also included to improve the building's exterior appearance, and we provided odor control and sound attenuation measures to minimize odor and noise concerns for local residents.
The project was constructed while keeping the pump station fully functional and online with the ability to handle 55 mgd of raw sewage.
Created a calibrated hydraulic model to maximize efficiency and operations over a wide flow range.
Equipment was designed to maximize efficiency, minimize the project footprint, and facilitate ease of maintenance for plant operators.
Winner of a 2021 Florida Region Design-Build Honor Award – Water/Wastewater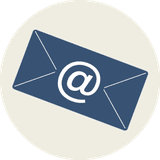 Related Topics:
Restoring Facility Reliability
Specific improvements included replacement of three dry-pit pumps, three additional submersible pumps, mechanical coarse screens, on-site generators, and electrical and control components.