Complex Water Transmission Replacement with No Disruptions in Service
Hazen provided design, permitting, and construction services for replacing an existing water transmission main located on one side of the Alternate A1A/Damon Bridge in Jupiter, FL with a new 12-inch steel water transmission main, minimizing impacts on the local community and ensuring water flowed throughout construction.

Project Outcomes and Benefits
Project included extensive permitting due the approximately 1,000 linear feet aerial crossing over a Federal water body (Loxahatchee River) and attachments to a Florida Department of Transportation (FDOT) bridge.
Constrained construction due to the bridge's high elevation and long spans; lane closures and multiple cranes were required to construct improvements from the bridge deck.
A parallel 20-inch water main on the opposite side of the bridge (designed by Hazen) remained in service for the duration of the project to allow for no interruption in water service.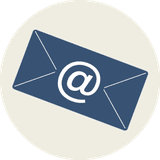 Related Topics:
Construction in Challenging Conditions
Our design had to account for long bridge spans, limited space, and expansion/contraction of pipe materials.