Vasona Raw Water Pump Station Rehabilitation, Upgrade, and Capacity Expansion
This rehabilitation, upgrade, and capacity expansion project increases the current pump station's level of service to meet current and future treated water demands and to provide recharge when needed.
Project Outcomes and Benefits
The pump station provides different alternatives for moving water around the system, allowing for increased overall flexibility, reliability, and system resiliency.

Hazen's team calibrated an InfoWater model and developed scenarios to reflect current and future expectations of Valley Water in order to inform the capacity and interconnections of this pump station both for now and for future needs.
We also led consensus-building facility planning workshops to balance the needs of stakeholders in the development of a single consensus basis of design.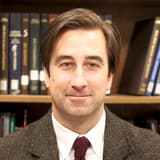 Mark Supplee is Hazen's Pump Stations group leader and is an expert in pumping-related design, construction, and operations.
Related Topics:
A Critical Waypoint at the Confluence of Three Major Water Lines
Vasona pump station is both critical and strategic because it is located in the middle of the raw water system, at a system low point, at the confluence of three gravity raw water lines – 66-inch Central Pipeline, 72-inch Almaden Valley Pipeline, and 72-inch Rinconada Force Main.

The updated pump station will consist of 4 (3 duty, 1 standby and 1 future) bottom suction, horizontal split case (HSC) pumps, each equipped with a 600 HP motor. Bottom suction type HSC pumps were selected after thorough evaluation of the existing layouts made it evident it was the only workable pump configuration in the available space. Pumps will be equipped with a variable speed drive, controls, flow metering and auxiliary supporting systems. Supporting electrical systems include switchgear, motor control centers and permanently installed standby power generators and an automatic transfer switch.