Lake Johnson Dam Emergency Repairs and Overtopping Protection
After the Lake Johnson Dam sustained damage from Tropical Storm Alberto, The City of Raleigh retained Hazen and Sawyer to design and manage construction of emergency repairs and conduct a comprehensive dam safety evaluation and determine improvements.

Lake Johnson Dam, originally constructed in 1923, is a "medium" size, "high" hazard structure which impounds a recreational lake and also hosts one of Raleigh's most popular pedestrian trails. Spillway overtopping during Tropical Storm Alberto in 2006 resulted in undermining of the right spillway training wall as the lake level nearlyrose to the crest of the 45-foot high earthen dam.

Hydraulic analyses indicated that the spillway had less than twenty percent of the required capacity and that, under full build-out conditions in the lake's watershed, the dam could be overtopped by a storm event equivalent to Tropical Storm Alberto. Such conditions would result in significant risk to the dam and downstream roads, structures, and residents.
Hazen and Sawyer evaluated several alternatives to bring Lake Johnson Dam into compliance with state dam safety regulations, where it was determined that armoring the earthen dam embankment with articulated concrete block (ACB) to withstand overtopping flows was the optimal remedial approach.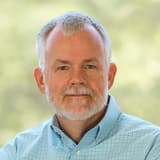 Jeff Powers specializes in high hazard dam design and rehabilitation, river and floodplain hydraulic analysis, culvert and bridge analysis, and levee rehabilitation.
Related Topics:
Quick Response, Long-Lasting Improvements
Permanent repairs to the right spillway training wall were designed, permitted, and constructed within two months of the storm event.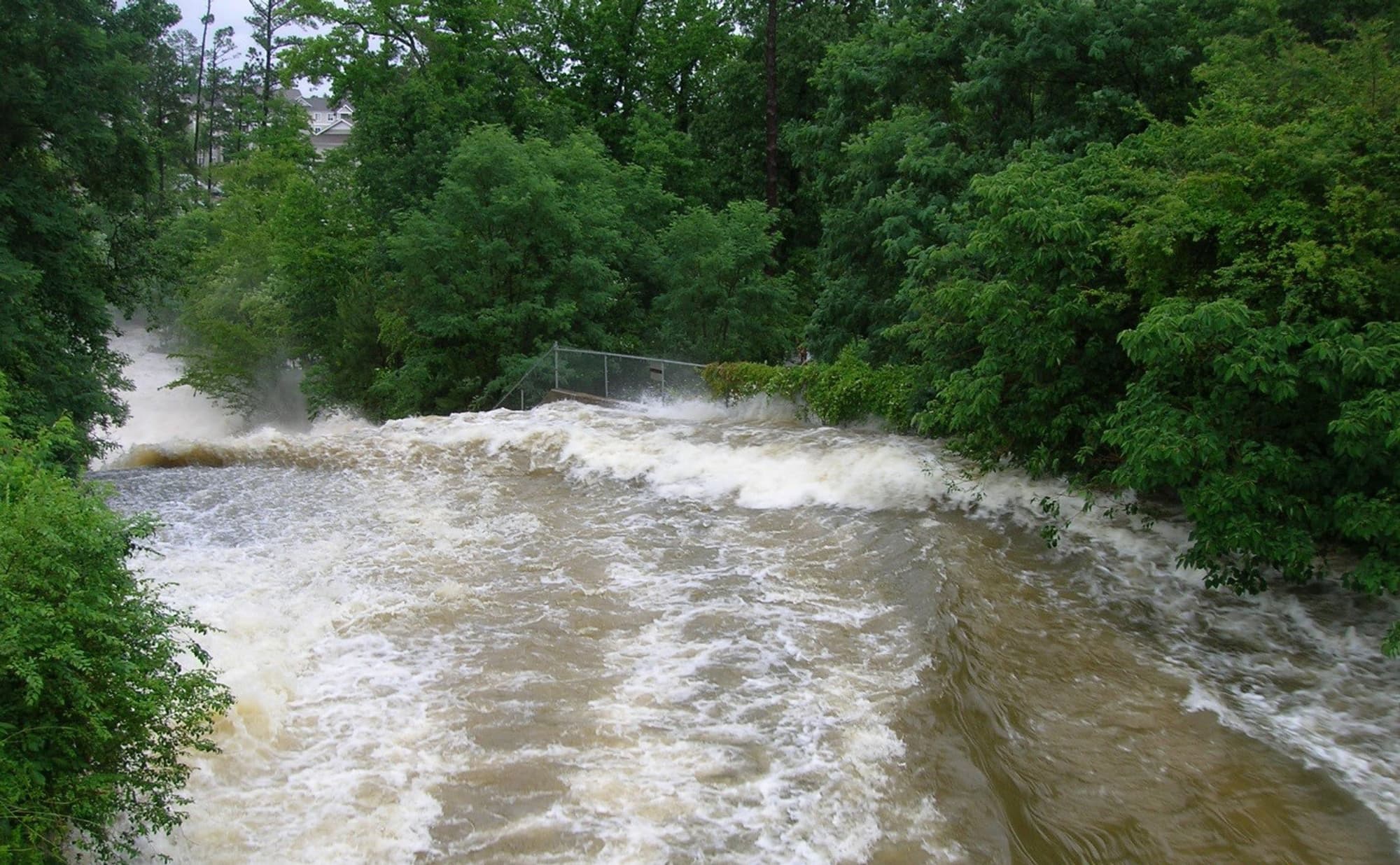 Project Outcomes and Benefits
Hazen and Sawyer staff responded immediately following the storm event to perform a damage assessment in the field and the initial stabilization project was completed within 48 hours.
We designed permanent modifications to the right training wall to prevent future overtopping and also designed repairs to the spillway slab. These repairs were designed, permitted, and constructed within two months of the storm event.
We overcame design and construction challenges associated with armoring the earthen dam embankment, including construction phasing and maintaining public access to the lake's popular trails.
Hazen and Sawyer prepared construction plans and technical specifications, provided construction monitoring and record documentation, and was responsible for state dam safety certification.
Downstream from the spillway, we designed a step pool channel to dissipate flow from a stormwater outfall and imbricated riprap wall to stabilize the eroding streambank near a pedestrian bridge.