Microfiltration Advances Reliability at Los Angeles Water Recycling Plant
A new 5.9 mgd microfiltration system will overhaul the treatment of municipal effluent for industrial use, taking pressure off stretched local drinking water supplies.
At a Glance
Upgrades to the Juanita Millender-McDonald Carson Regional Water Recycling Plant will increase the reliability of a critical Los Angeles water reuse site. The replacement of the existing 25-year-old membrane filtration system will make up for a current shortfall in capacity and reduce reliance on stretched potable water supplies.
The new custom-engineered membrane filtration (CEMF) system can be fitted with up to six different membrane modules, providing operational flexibility in managing the risk of membrane performance and the ability to negotiate membrane price through competition.
Hazen analyzed the operational aspects of the plant in advance, allowing site improvements to take place with minimal disruption of the facility on a congested operational site.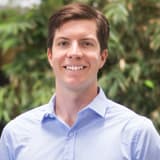 Nathan Boyle designs treatment facilities using a range of process technologies, including membranes, filtration, ultraviolet (UV) advanced oxidation, ion exchange, granular activated carbon, and chemical systems.
Related Topics:
Los Angeles's West Basin Municipal Water District (West Basin) recycles treated municipal effluent for groundwater replenishment, irrigation, and industrial users, including oil refineries, in its 185-square-mile service area. In an arid climate zone where maintaining drought-resistant water sources is critical, recycling municipal effluent assures consistent quality while conserving potable resources.
When West Basin decided to update the Juanita Millender-McDonald Carson Regional Water Recycling Plant (Carson plant), Hazen was contracted to design the project and provide engineering services during the build and startup phases. The Firm designed a custom engineered replacement 5.9 mgd membrane filtration (MF) system, which removes particles and conditions water prior to the reverse osmosis treatment train. The new MF system is tailored to meet the water quality specifications of the Carson plant's adjoining oil refinery.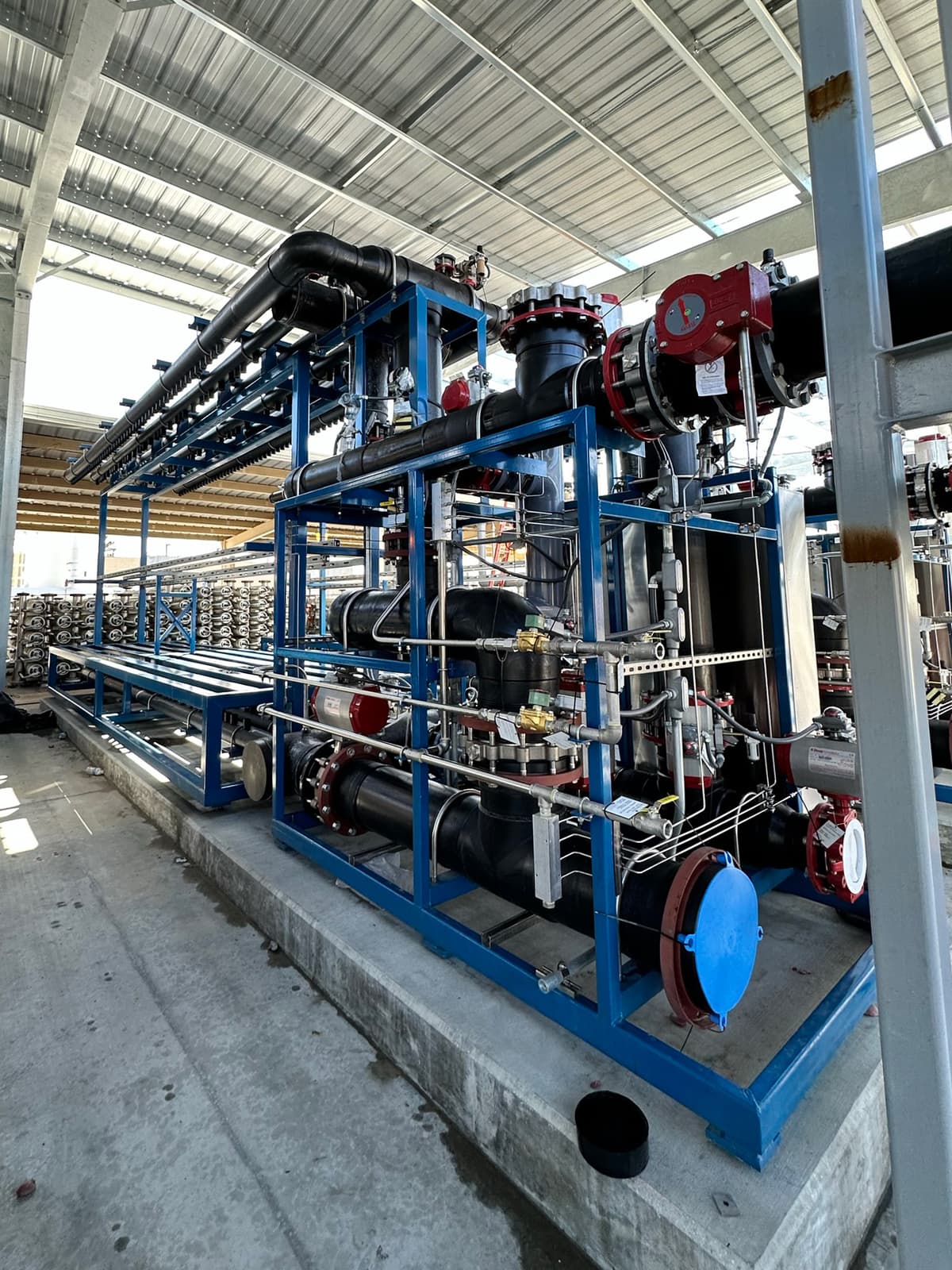 The MF upgrade features a flexible design that is compatible with up to six different membrane modules from alternate manufacturers. The previous systems did not have this capability, and users were locked in to one supplier for the life of the system.
Hazen's intimate knowledge of the MF process yielded a detailed and adaptable design that will save West Basin money and increase overall system reliability. Hazen Project Manager Nathan Boyle explains, "The universal MF design adds a great deal of operational flexibility and allows users to get the best price through competition each time membranes are replaced."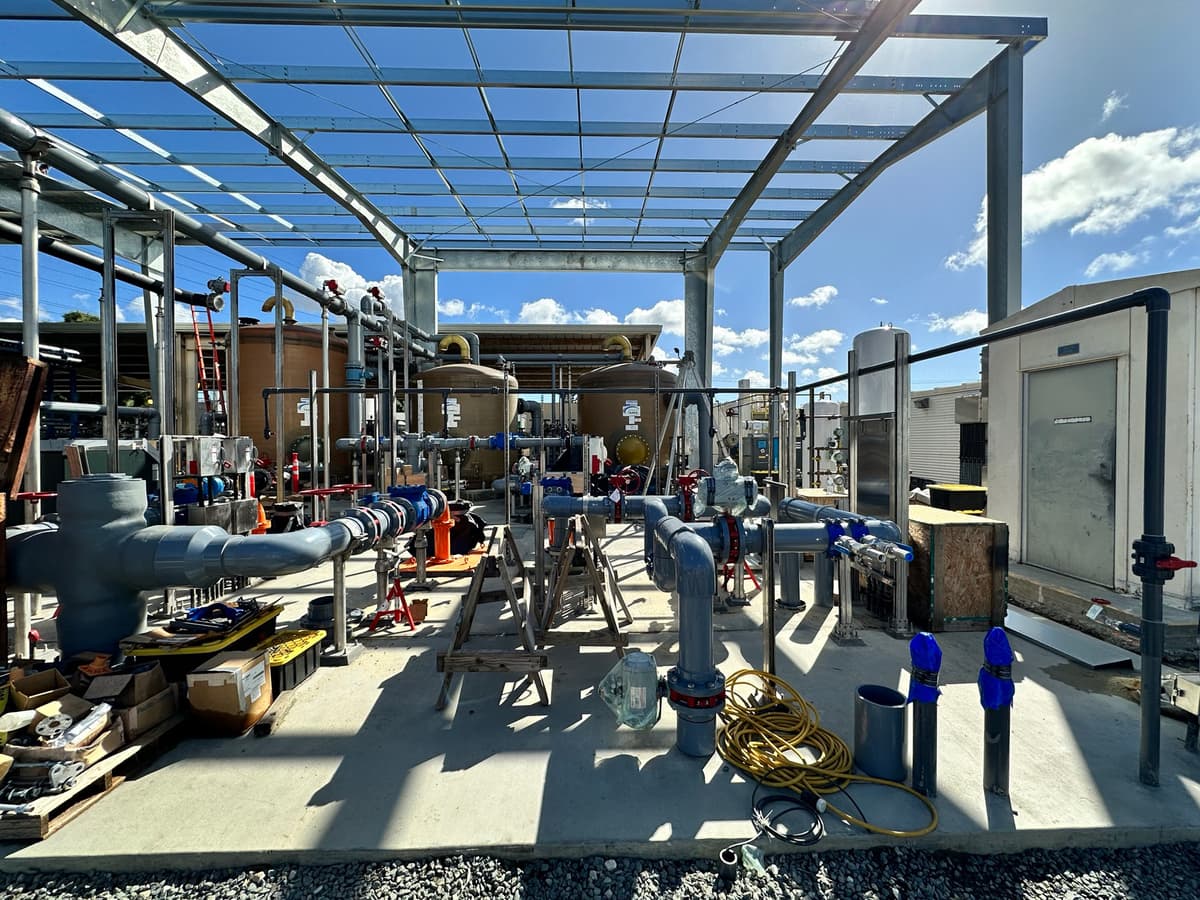 Maintaining Operations During Upgrades
To avoid any pause in plant operations, seamless integration of new infrastructure into the existing site was essential. "Reliability was the guiding principle of this project—the Carson plant must run 24 hours a day to meet the water industry's constant demand," adds Boyle. "Integrating new assets into an existing plant can potentially interrupt service, but thanks to careful planning during the design process we maintained operations throughout the construction period."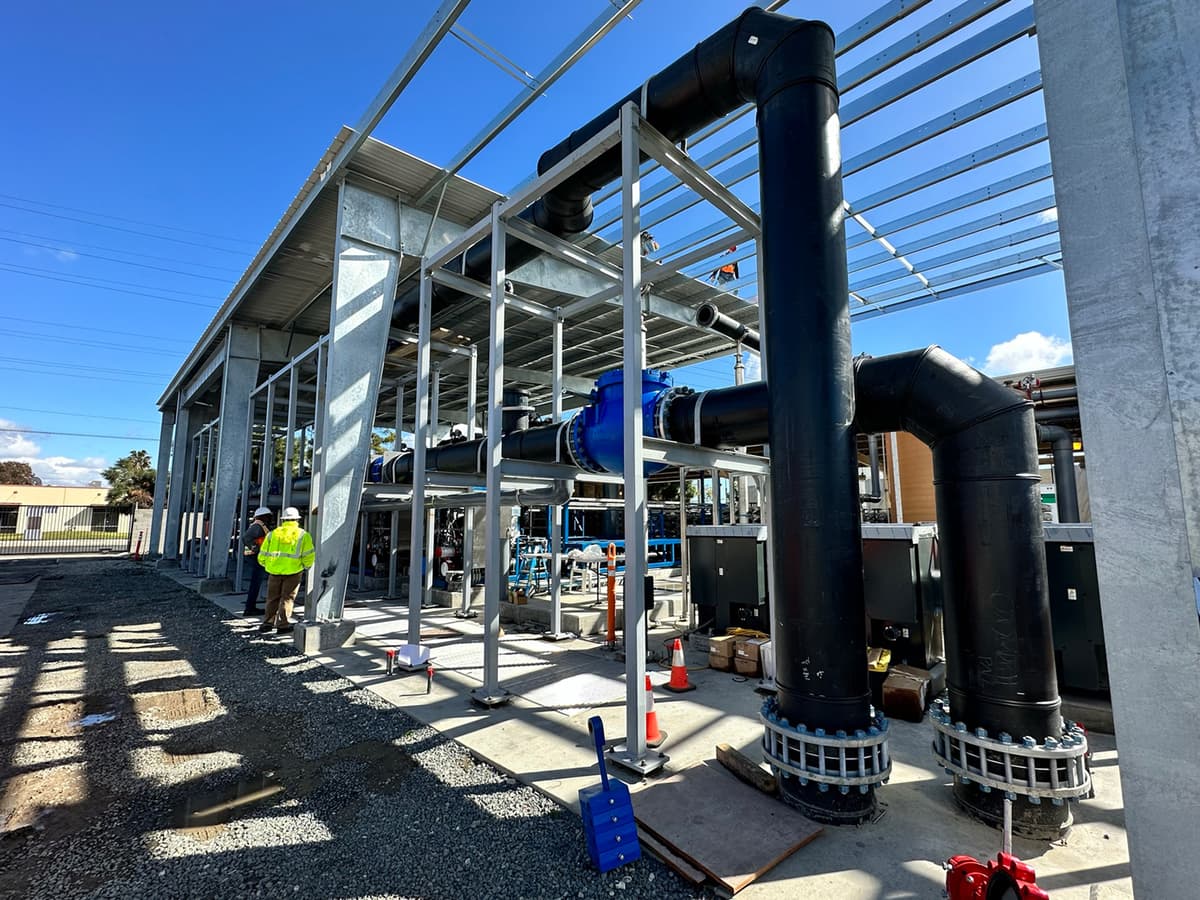 Optimizing Water Quality for Industrial Applications
Because even small amounts of salt can cause scaling, corrosion, and maintenance issues, only high-quality desalted feed water can be used in the oil refinery's boiler and cooling towers. MF membranes remove particles to protect the reverse osmosis system from fouling so that it can more effectively remove dissolved salts. The result is a permeate suitable for use at the refinery. Adds Boyle, "Different sites have different water filtration needs, based on the end user."
These upgrades to the plant's pretreatment process promise to bring technology up to date, increase reliability, and reduce operating costs. The aging assets of the existing MF system were causing financial strain, as West Basin had to supplement production shortfalls with expensive potable water. Improving this process means that customers can rely more on this alternative supply of water instead of city water, alleviating pressure on those limited supplies.