A Lesson in Reservoir Risk Management
Steve Cooper - SCA Communications, on behalf of the Plastics Pipe Institute
Last Modified Jul 06, 2022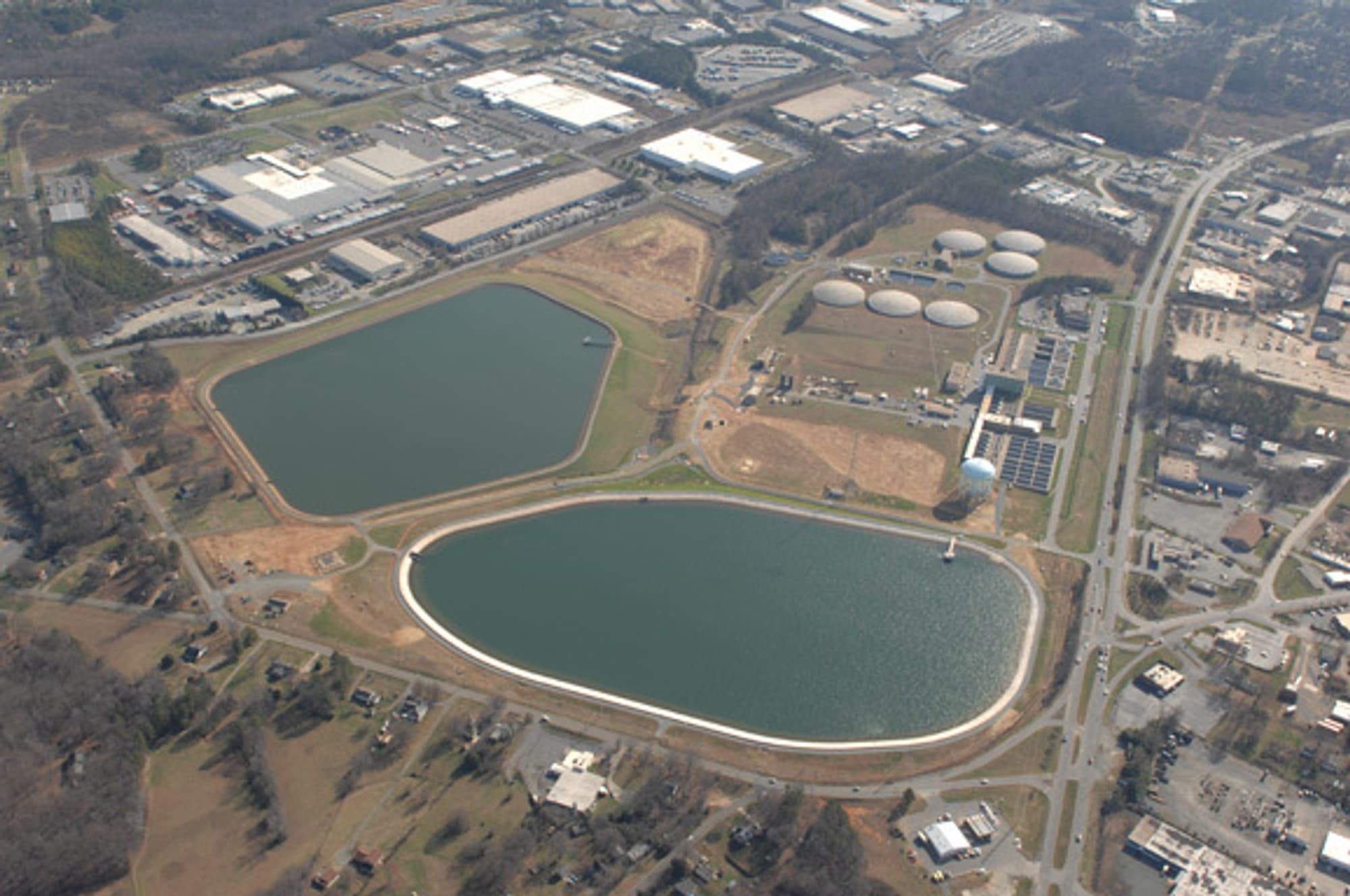 Charlotte-Mecklenburg Utilities wanted to save money, so managers decided to do something that's becoming increasingly popular: pump water when electricity rates are lowest. Water from Mountain Island Lake is pumped from the Catawba River Pump Station to reservoirs at Franklin Water Treatment Plant in north Charlotte, N.C. The raw water is then gravity fed to both the Franklin facility and to the Vest Water Treatment Plant.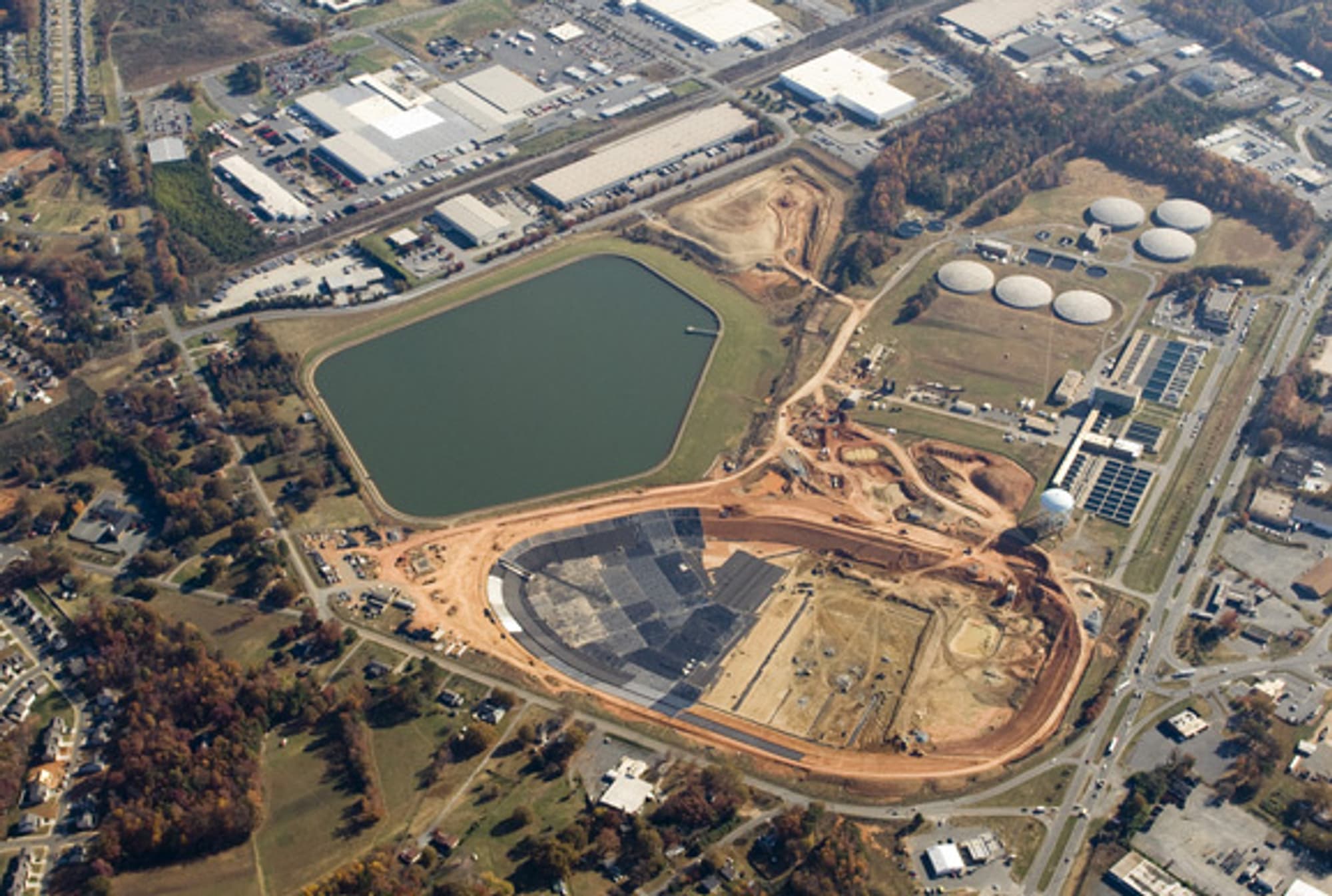 The Franklin plant's two reservoirs were built in the early 1900s and were combined into a single, 250-million-gallon reservoir. Utility managers also found another way to save money on the project: use high-density polyethylene (HDPE) corrugated and solid-wall pipe instead of vitrified clay to protect the geotextile liner that covers the new reservoir's entire bed or concrete pipe to convey collected water. A relatively new application for corrugated HDPE, which is perforated, the pipe collects water seepage to keep the liner from building up enough pressure underneath that would cause it to float. More than 14,640 linear feet comprise the system, which sits under 35 feet of water and 4 feet of fill.
"It basically operates like a French drain," says George Eller, PE, an engineer for Hazen and Sawyer, which designed the new reservoir.
The system covers the circumference of the reservoir along with a grid pattern of pipe on the inside. The pipe's American Association of State Highway and Transportation Officials (AASHTO) Class II perforation pattern enables water to enter the pipe from any direction and be conveyed to a central collection point and then into twin lines of solid-wall HDPE pipe that run under the dam and to a manhole.
"The underdrain does a couple of things," says Hazen and Sawyer Project Manager Tony Greiner, PE. "There's a 30-mil impermeable membrane liner, so it shouldn't leak. But if it did, we wouldn't want water to build up under there. Plus, we don't want the groundwater underneath building up, so it has to drain off. When the reservoir water level is lower or the reservoir is emptied for periodic maintenance, the system will keep hydrostatic pressure from the groundwater from building up under the liner."