Buffalo Water Quality Initiative
The City of Buffalo (NY) has taken a proactive approach to optimize corrosion control for the City's drinking water system, achieving results far in exceedance of those required by EPA. An important aspect of the City's Water Quality Initiative has been a concerted public outreach effort to enlist customer participation and enhance understanding of residential water quality issues.
Getting Community Support
We put together some educational materials to inform residents about Buffalo's water quality efforts.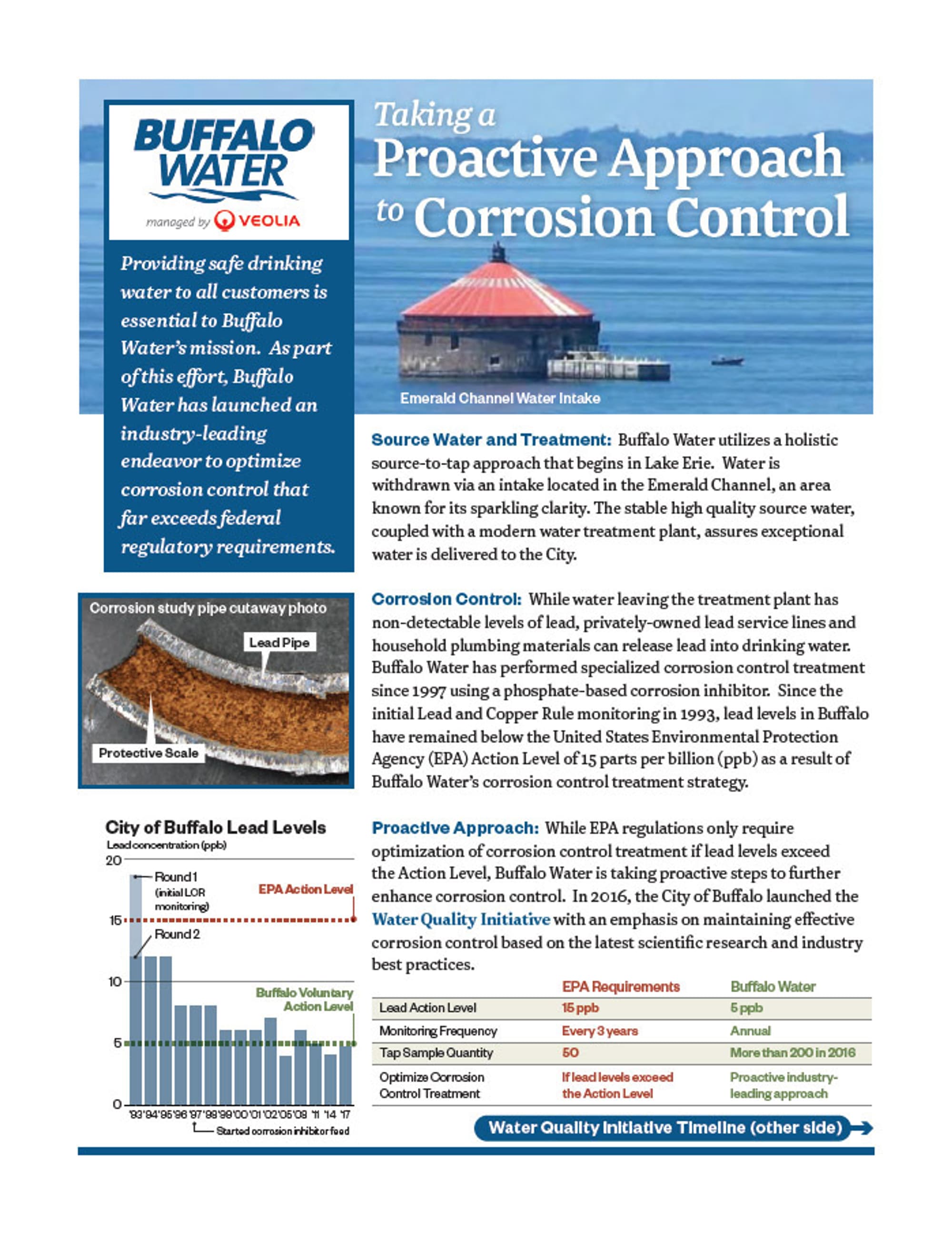 The City established a voluntary internal Action Level for lead of 5 ppb, which is more stringent than the EPA's current limit and matches the FDA's requirement for lead levels in bottled water.
As part of the Initiative, the City partnered with Hazen to develop a series of communication materials to highlight the improved water quality and foster a sense of program ownership in the general public.
Components of the City's Water Quality Initiative include:
Creation of a lead working group
Free testing of household drinking water requested through the Mayor's 311 Action Line
Development of public outreach materials to raise awareness about the initiative
Lead service line replacement
Collaboration with local and national academic partners for a corrosion control pipe loop study and laboratory analysis of pipe scales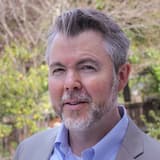 Jeff Neale manages com­mu­ni­ca­tions and out­reach pro­grams that shape the nar­ra­tive around envi­ron­men­tal and pub­lic health projects.
Related Topics:
Project Outcomes and Benefits
Historically low levels of lead and copper in City drinking water in compliance monitoring
Creation of a flyer with an overview of the City's Water Quality Initiative to educate the public and stakeholders on the corrosion control program
Development of a flyer that was sent to residents to explain the importance of the sampling program and their role in it. This communication document was coupled with outreach by telephone to facilitate sample collection in City households