Lead Lessons: How Buffalo is Helping to Write the Book on Phosphate-Based Corrosion Control
New study shows boosting orthophosphate and eliminating polyphosphate yields largest benefit to corrosion control for lead service lines.
At a Glance
The City of Buffalo, New York, partnered with Hazen to study the effects of changes to its phosphate-based corrosion inhibitor on lead release in the City's drinking water system.
Study results showed that the combination of boosting orthophosphate and eliminating polyphosphate yielded the largest benefit to corrosion control for Buffalo's lead service lines.
This study will be highlighted in a new guidance manual for municipalities on phosphate-based corrosion inhibitors for lead and copper being developed in collaboration with the Water Research Foundation.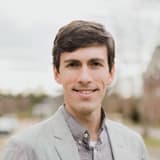 Roger Arnold specializes in water supply, treatment, and distribution, with specific expertise in corrosion control, premise plumbing issues, and distribution system water quality.
Related Topics:
Water department officials in Buffalo continue to seek out new and innovative ways to optimize corrosion control practices that minimize lead in their drinking water system.

Located on the shores of Lake Erie, Buffalo is not only home to the first steam-powered grain elevator in the world—it was also one of the first electrified American cities thanks to hydroelectricity generated from the raw power of the Niagara River. The City of Light's connection to water runs deep and providing residents with the highest quality drinking water remains one of its top priorities.
Because of this commitment, Buffalo sought guidance from Hazen to ensure that a change to their corrosion control practices would continue to place the City's drinking water lead levels well below the EPA's action level of 15 µg/L. Hazen previously worked with Buffalo on a successful public outreach campaign for their new Water Quality Initiative, which includes information about lead in drinking water.
The City's current corrosion control treatment approach has been in place since 1997 and consists of the addition of a 70/30 blend of polyphosphate and orthophosphate to the drinking water supply. However, the high proportion of polyphosphate in this blend is now considered both unnecessary and potentially counterproductive for Buffalo's drinking water goals. Recent changes to the EPA's Lead and Copper Rule, as well as research showing the increased efficacy of orthophosphate alone as a corrosion inhibitor, prompted City officials to look for a new approach to stay below their voluntary goal of 5 µg/L lead in drinking water.
In partnership with researchers at Washington University in St. Louis, Hazen's Project Lead, Roger Arnold, PE, helped design a pipe loop study to answer two of Buffalo's most pressing questions about their corrosion control treatment process:
1. How does an increase in orthophosphate affect lead concentrations in pipes previously exposed to blended phosphate?
2. How does the removal of polyphosphate from Buffalo's corrosion control treatment process affect lead release?
After getting their hands on some lengths of harvested lead service lines from Buffalo, the study team got to work.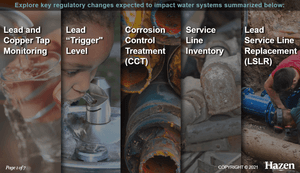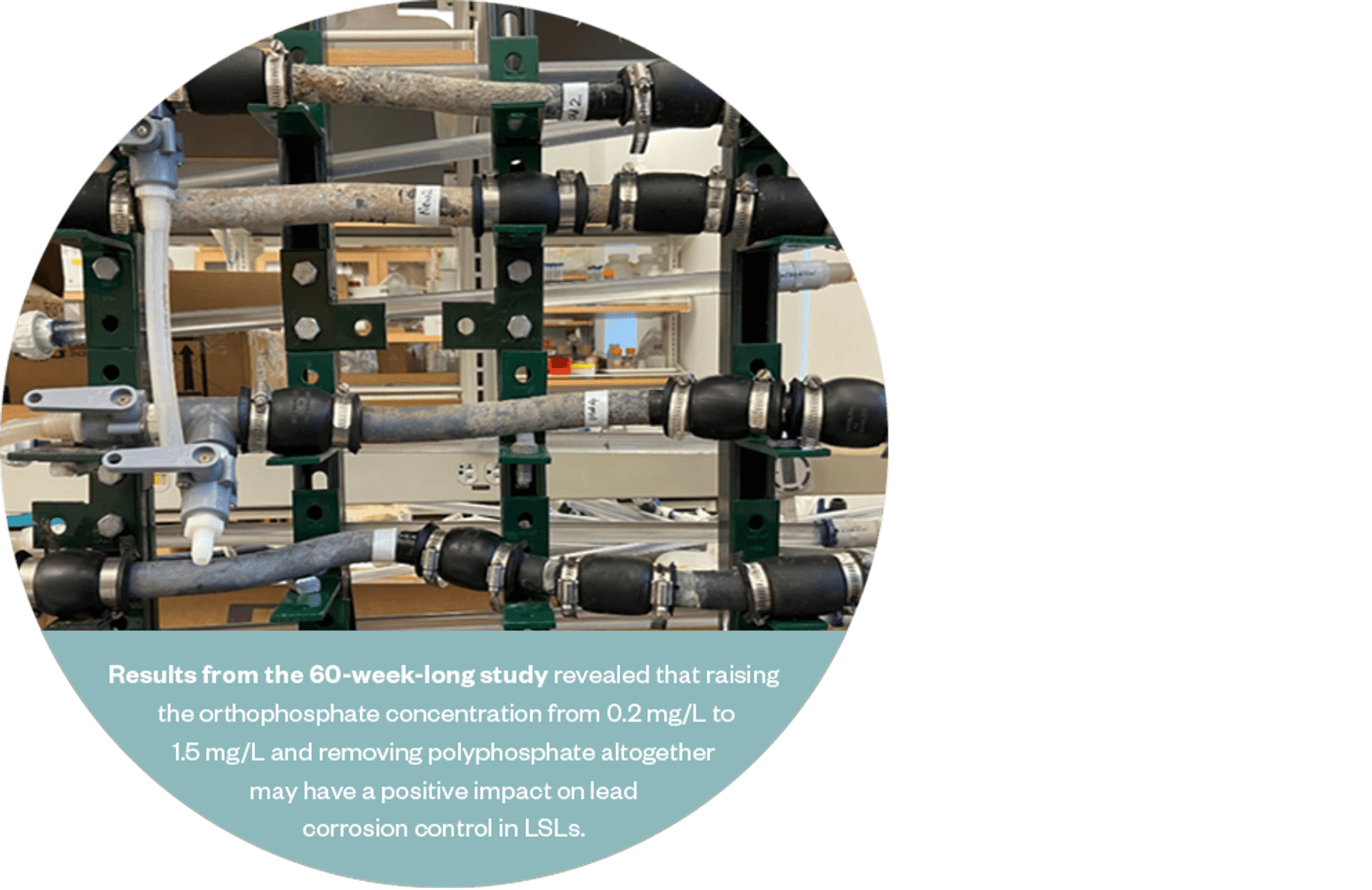 Study Overview
The team used real lead service lines (LSLs) taken from the city to build a recirculating system in their lab.
Three pipes were used for testing and three for controls.
Artificial Buffalo water was mixed to match key water chemistry parameters and included blended phosphate with 0.2 mg/L of orthophosphate.
Pipes were conditioned with artificial city water for 32 weeks.
In Stage 1, test pipes were treated with 1.5 mg/L orthophosphate and the original amount of polyphosphate.
In Stage 2, test pipes were treated with 1.5 mg/L orthophosphate and 0 mg/L polyphosphate.
Control pipes were treated with baseline artificial Buffalo water.
Water chemistry was monitored and adjusted as needed and water samples were collected at the end of each week.
Pipe scales were analyzed for morphology, mineralogy, and elemental composition at the end of each testing period.
Results from the 60-week-long study revealed that raising the orthophosphate concentration from 0.2 mg/L to 1.5 mg/L and removing polyphosphate altogether may have a positive impact on lead corrosion control in LSLs. These small but significant tweaks led to consistently lower and more stable lead levels. Boosting orthophosphate alone did not have as much of an impact as combining the increase with the elimination of polyphosphate. The corrosion inhibitor changes increased the formation of protective lead-phosphate scales to help minimize lead release to water.
These important findings will help water department officials in the City of Buffalo make more informed decisions about how to improve their already robust corrosion control practices. In fact, the work done with Buffalo will be used as a case study for a new guidance manual on orthophosphate-based corrosion inhibitors for lead and copper being developed by Hazen in collaboration with the Water Research Foundation.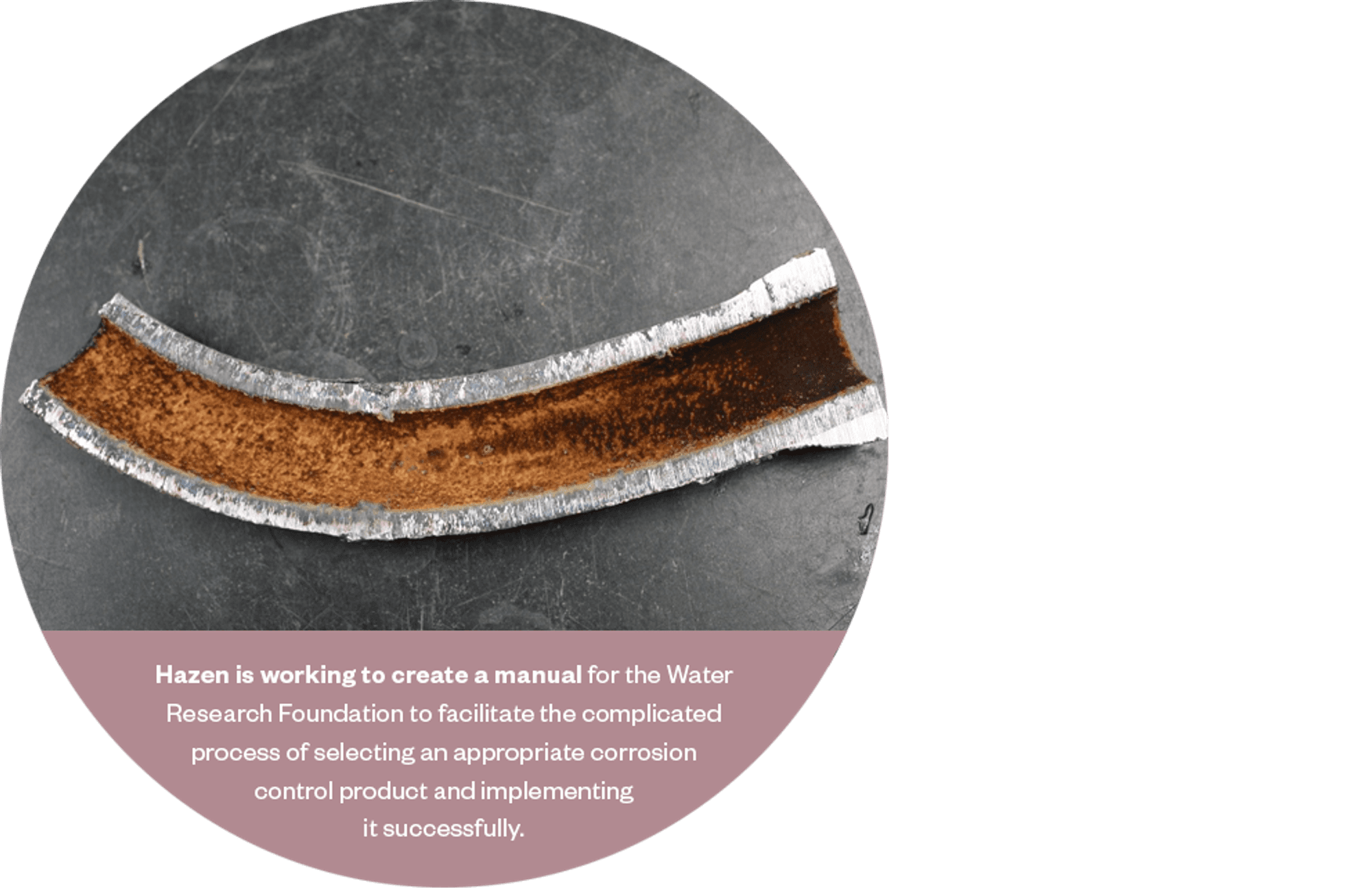 Expanding the Work to Help More Utilities
A team led by Hazen is creating the manual for the Water Research Foundation to help walk cities through the complicated process of selecting an appropriate corrosion control product and implementing it successfully. With over half of public water systems in the United States using corrosion inhibitors, and phosphate-based inhibitors being the most common, a comprehensive guidance manual could be a game-changing tool for the industry.
Among other features, the manual will include a corrosion inhibitor product decision guide. A series of flow charts will help utilities understand the different categories of commercially available corrosion inhibitors and which water quality and pilot tests are needed to help choose the right products. Further, the text will give advice on how to successfully implement the different treatment processes.
As PI on the project, Roger Arnold also hopes that the new manual will help clear up some persistent, decades-old fallacies about corrosion control. "I think it will help to correct some misconceptions in the industry and provide an updated educational resource for utilities who want to learn more," he added.