Utility Considerations in Developing a Galvanized Iron Water Pipe Management Plan in AWWA Water Science
(NEW YORK, NY - September 19, 2023) - With the recent Lead and Copper Rule Revisions (LCRR) introducing new compliance requirements associated with galvanized iron pipe (GIP), it is imperative that utilities understand the implications for their systems and take proactive measures to address GIP. A team of researchers, including Hazen's Roger Arnold and Becki Rosenfeldt, recently developed a GIP management framework and detailed their work in an article titled "Utility Considerations in Developing a Galvanized Iron Water Pipe Management Plan", published in AWWA Water Science.
Once widely installed in publicly- and privately-owned potable water systems, GIP can cause water discoloration from iron release and occasional problems with lead release to drinking water.
In the recent Lead and Copper Rule Revision (LCRR), GIPs that are currently or formerly downstream of a lead service line (LSL) are defined as "galvanized requiring replacement" (USEPA, 2021). These service lines must now be included in the LSL inventory, counted in replacement rate calculations, and included in utility notifications to consumers. In addition, GIPs downstream of a current or former LSL or lead gooseneck are included in the LCRR as Tier 3 sites for tap sampling purposes. As a result, some water systems will be required to perform compliance sampling at sites with GIP for the first time.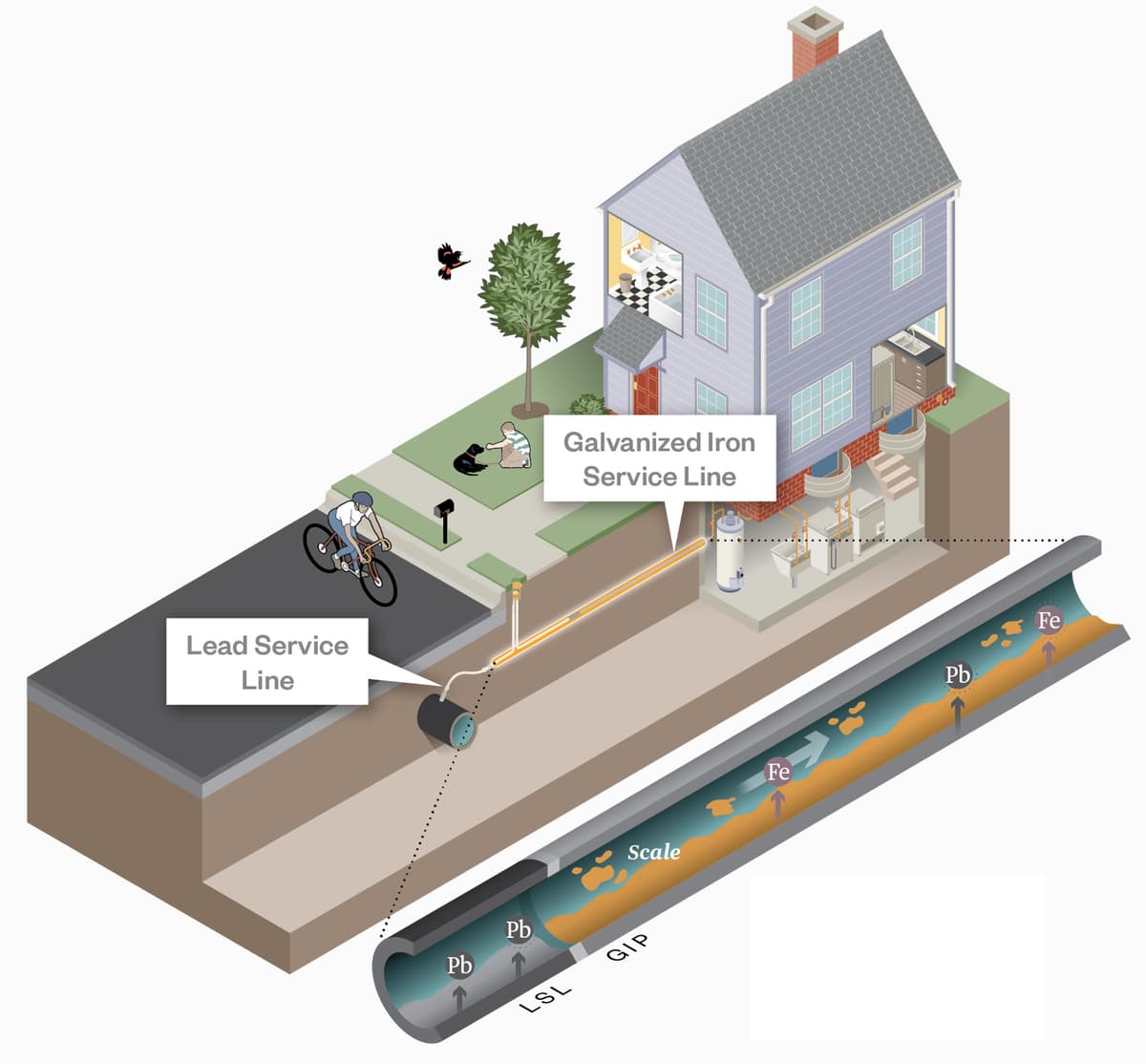 "LCRR requirements related to GIP pose new challenges for utilities and increase the complexity of the Rule," explained Roger Arnold. "This research provides resources for utilities to understand water quality concerns associated with GIP and develop a strategy to address GIP."
"With the new LCRR, the potential impacts of GIP on consumer health are now at the forefront of utility concerns for compliance," said Becki Rosenfeldt. "The work completed for this study represents the nation's first guidance for addressing concerns with GIP pipe in drinking water systems."
This article outlines a GIP management framework for utilities based on an extensive literature review and several case studies. The GIP management plan is intended to guide utility managers to understand and address GIP issues while considering consumer expectations, corrosion control challenges, variable performance, and associated cost–benefit analysis for corrective actions.

The GIP management plan framework describes five distinct management strategies to address GIP, accounting for varying amounts of GIP infrastructure, lead levels in drinking water, and discolored water issues. The framework recommends that utilities take a proactive approach to address GIP, especially when planning for source water and treatment changes that might affect GIP corrosion. Utilities with GIP in their system should develop a tailored strategic plan that includes outreach and customer education to get ahead of problems and manage customer expectations until complete replacement is achieved.
The full article is available via open access on the AWWA website.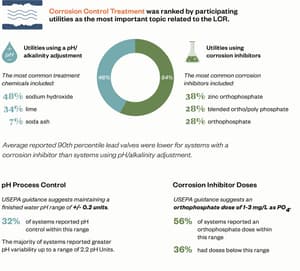 Related: In a recent national survey, approximately 35% (21 out of 60) of drinking water systems expressed concerns about GIP corrosion.