ACE 2023 Brings Together World's Leading Water Experts
Hazen presenting 25 papers covering wide range of drinking water issues impacting the industry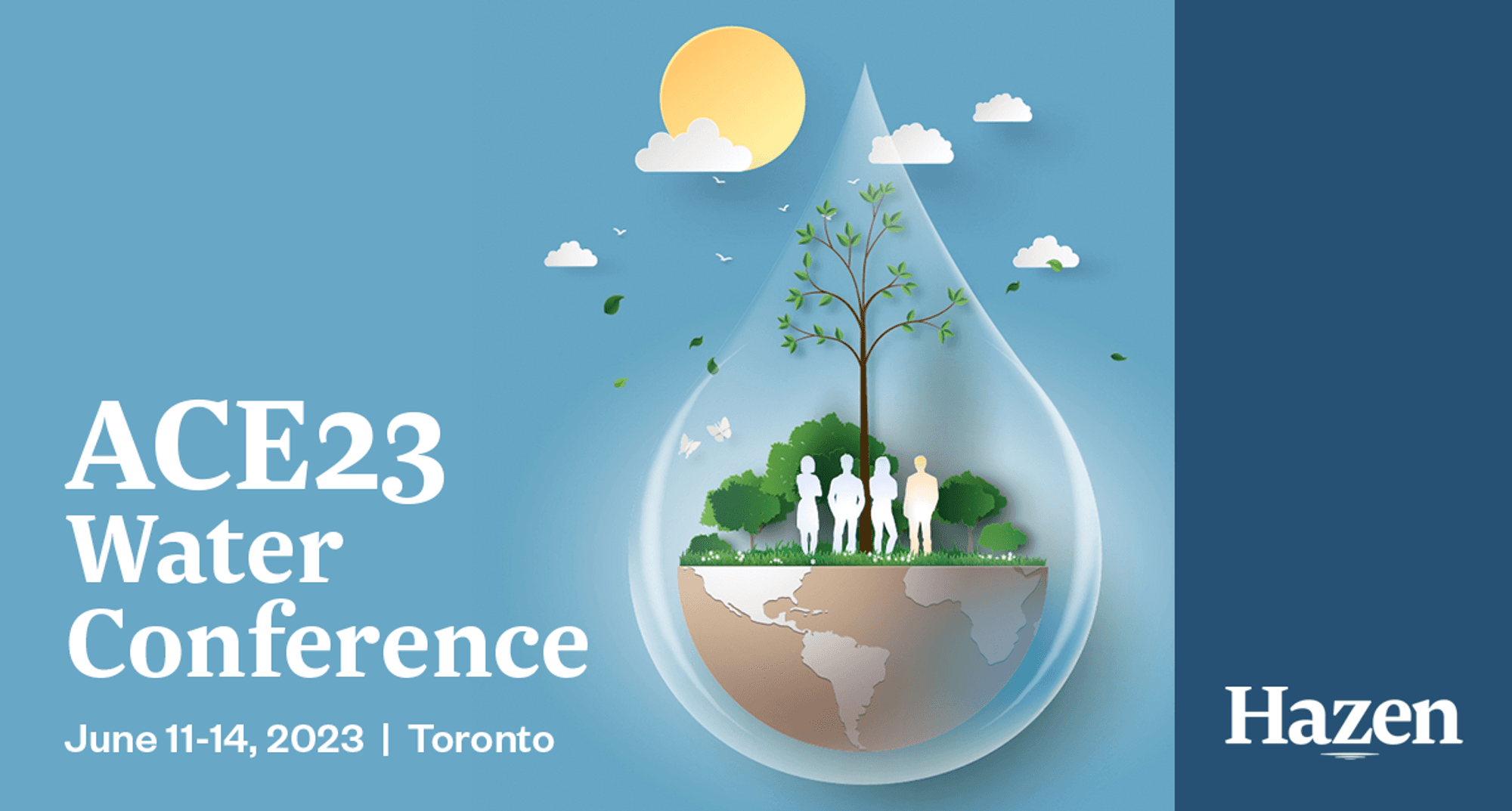 (Toronto, Canada – June 7, 2023) – Hazen and Sawyer is attending the American Water Works Association (AWWA) 2023 Annual Conference Exhibition (ACE) in Toronto from June 11-14. Widely considered the world's premier water conference, this year's event features 25 Hazen presentations in the main program, plus participation in specialty workshops and poster sessions. A wide range of drinking water issues impacting the industry is covered – from the latest advancements in Lead and Copper Rule Revisions and reducing lead in drinking water to PFAS and water treatment plant optimization, to name a few.
Among the projects Hazen is presenting are the selection and design of a 200-mgd on-site hypochlorite generation (OSHG) disinfection system in coastal Texas, digital solutions for greenfield plants, next-generation lead issues, algal management, and redeveloping a century-old treatment plant in Massachusetts. All the Hazen-led presentations aim to address the most pressing issues facing the drinking water sector, outlining the challenges, recommended solutions, and highlighting our clients' successes.
"It may be a cliché to say that clean water is essential, but it is also a fact and why developing holistic solutions to help utilities provide safe water to their communities remains at the forefront of what we do," said Hazen Drinking Water Practice Lead Erik Rosenfeldt. "Opportunities like ACE provide a wonderful way for our staff to learn from and contribute to the collective expertise of the world's leading drinking water community, and we are grateful to take part."
A gathering place for the international water community to meet, network, and learn about the latest advancements in the sector, ACE promotes the exchange of ideas and technology aimed at solving global water challenges that Hazen is continuously developing and researching.
For more information on Hazen's Drinking Water services, click here.
Related Topics:
Click image above to expand and view full agenda of Hazen ACE 2023 speakers.