Drinking Water Solutions Through Lead and Copper Corrosion Research
Hazen conducts specialized control studies in New York City, highlighting the importance of consistent phosphoric acid and proper pH control in providing effective treatment recommendations.
Project Outcomes and Benefits
Scale analysis conducted on lead pipes removed from NYC distribution system, which showed lead that can be destabilized because of water quality changes.
Pipe loop study carried out on various corrosion control techniques and disinfection on lead and copper leaching.
Annular biofilm reactors used to compare corrosion of cast iron and brass distribution materials as well as biological regrowth.
Harvested lead service lines used to determine impacts of water quality changes on release of lead into drinking water.
Hazen's technical expertise in both drinking water treatment and corrosion control provides the opportunity to support clients in a full range of corrosion objectives. This is exemplified by Hazen's continued collaboration with the New York City Department of Environmental Protection (NYCDEP) on corrosion-related projects since the Lead and Copper Rule (LCR) was launched in 1991.
The first, a chloramine conversion control study, helped determine if switching from free chlorine to chlorine disinfection would negatively impact water quality and corrosion control in the New York City system. Working with Manhattan College, Hazen collaborated with NYCDEP to ensure compliance with the LCR and the Stage 2 Disinfectants and Disinfection Byproducts Rule to maintain overall water quality in the distribution system.
A second significant research study focused on propriety corrosion inhibitors to determine if the commercially available product was a cost-effective substitute for the corrosion control treatment NYCDEP was currently using.
Thirdly, Hazen carried out a lead compliance and corrosion control study to investigate potential causes for an LCR exceedance and assist NYCDEP in developing a plan to implement effective preemptive measures. The study involved a detailed evaluation of historical and current water quality conditions from source water, treatment, and distribution sampling locations. Water quality and corrosion modeling were performed to determine if changes in pH and orthophosphate would improve corrosion control. Hazen also carried out a survey of analogous systems through the U.S. to provide NYCDEP with potential strategies and improvements.

Results-Based Recommendations
The results from the studies highlight the importance of consistent phosphoric acid and need for accurate caustic addition for proper pH control, which is necessary to control the corrosion of both lead and copper. The research indicated that lead bearing solder can be a significant source of lead in both chlorinated and chloraminated systems. It was also determined that the lead released in the pipes was likely from the existing pipe scales. Hazen recommended the optimization of current corrosion control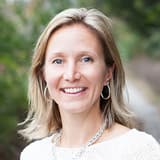 Becki Rosenfeldt, corrosion control expert, assists utilities with Lead and Copper Rule (LCR) compliance, corrosion control treatment optimization, and locating and replacing lead services lines.
Related Topics: