Taking the Lead in Advancing PFAS Tools and Technology
Hazen leads the water industry with cutting-edge research to apply innovative solutions for clients.
At Hazen, innovation is not just a buzz word, but an integral part of how we research effective, cost-efficient solutions for our clients. This is no truer than when it comes to per- and polyfluoroalkyl substances (PFAS) concerns, which have perforated many aspects of drinking water infrastructure design in recent years. In order to provide the most viable options, Hazen has invested in developing tools and holistic approaches to optimize our technology selection process.
One breakthrough in our research is the Machine Learning Tool for Granular Activated Carbon (GAC), which we use to accurately determine its life-cycle cost in comparison to other methods, like Anion Exchange (AIX).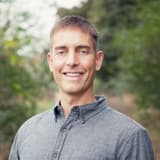 Dr. Erik Rosenfeldt is Hazen's Drinking Water Practice Lead and a senior member of the firm's Reuse and Applied Research groups.
Related Topics: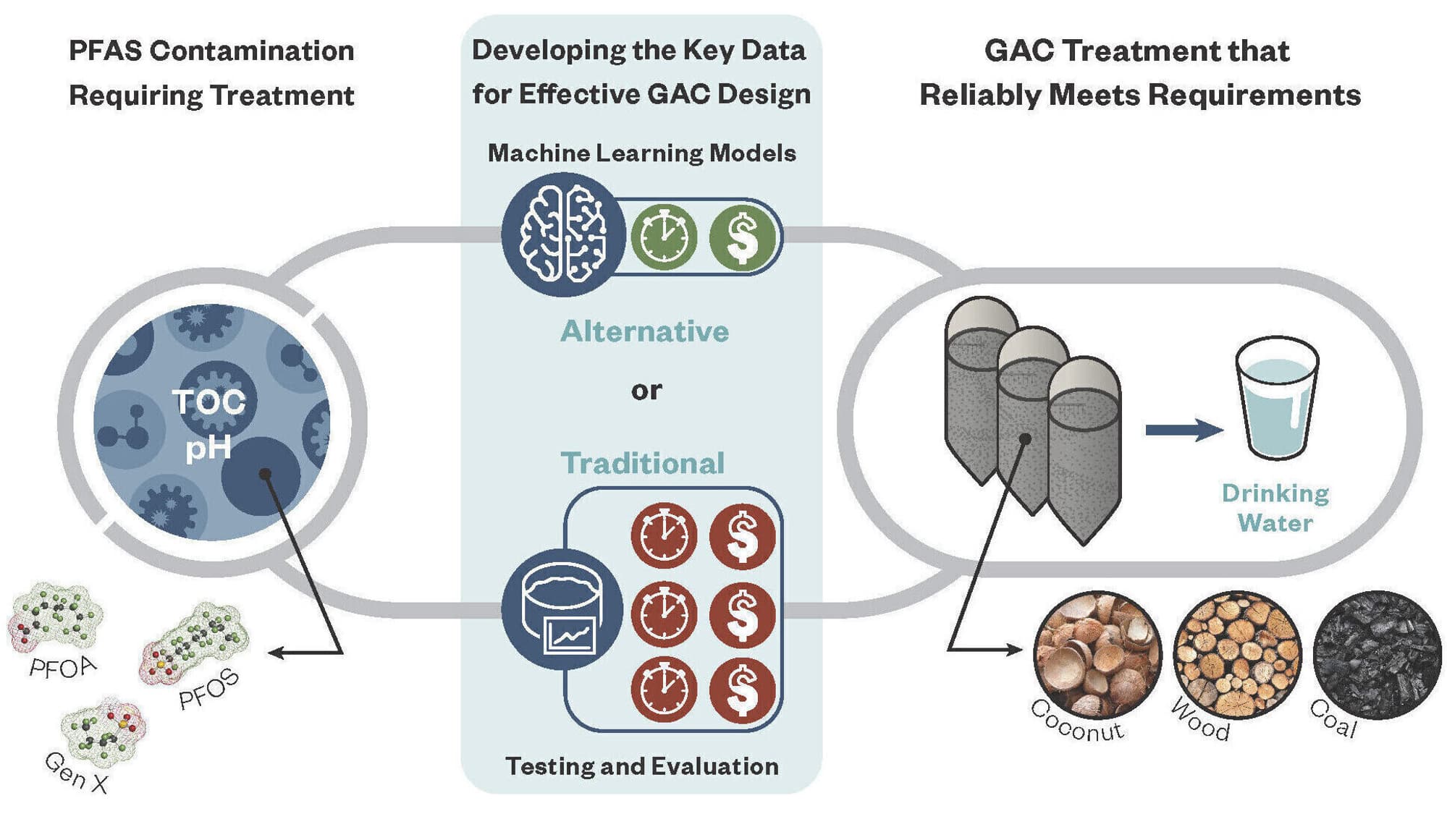 We have also completed several research projects to provide comprehensive guidance on PFAS for water utilities, including:
Treatment Guidance Short- and Long- Chain PFAS
This project provides a framework for direct comparison between GAC and AIX, which not only can be implemented for the main six PFAS compounds, but also for as yet unregulated short-chain PFAS. The guidance offers a measured, comprehensive approach to process selection that takes into consideration fluctuating PFAS challenges.
Industry Guidance for PFAS Communications

Hazen has successfully developed PFAS outreach materials to improve the way water providers communicate with their customers and facilitate a better understanding of the complexities and challenges involved. The toolkit helps describe the current PFAS situation in a digestible format that is understandable to the general public.
Understanding Impacts of PFAS Hazardous Waste Classification
Hazen is working with the American Water Works Association to understand industry impacts of classification of PFAS-laden materials as a hazardous waste. The classification will obviously impact drinking water facilities utilizing separation treatment for PFAS removal (ie GAC, IX, or NF/RO), but also impacts residuals generated at conventional water treatment facilities impacted by PFAS in their source water. Hazen is generating plant-level residuals generation estimates, which will roll up to inform a national picture of costs associated with designated PFAS waste classifications.

Innovative Treatment Approaches for PFAS
Hazen continually researches innovative, promising technologies, including thermal methods, supercritical oxidation, and novel electrochemical water treatment systems capable of generating the powerful chemical conditions required to break bonds and eliminate PFAS contaminants in water. In project WRF 5107, Hazen researchers are studying the performance and feasibility of a full-scale thermal drying and pyrolysis facility to process municipal solids, with a focus on the potential to remove or destroy PFAS compounds. Independently, we are studying innovative removal and destructive processes, designed to efficiently concentrate PFAS into manageable volumes, and then destroy the compounds with targeted, energy-intensive technologies.