Digital Resource Centers Provide Clients with an Intuitive One-Stop-Shop for Utility Information
Stakeholders at Cobb County-Marietta Water Authority can now securely access all the information they need to effectively operate a major part of their utility in one digital location, at any time, and on any device.
At a Glance
Hazen developed a Digital Resource Center for the Cobb County-Marietta Water Authority to provide secure, intuitive, web-based access to all utility information related to the James E. Quarles WTP, the largest of the client's treatment plants.
The tool replaces rooms of physical content, along with scattered digital content that is otherwise difficult to locate and use for quick, effective decision-making.
The tool sets a new standard that may eventually be applied to all the client's treatment facilities.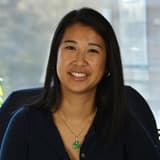 Vivi Nguyen, PE is an Associate specializing in the optimization of treatment facilities, including the development of digital tools and training programs for a variety of stakeholders.
Related Topics:
Hazen partnered with Cobb County-Marietta Water Authority (CCMWA) in the Atlanta Metro Area to develop a Digital Resource Center (DRC) called the COM (short for Comprehensive Operations Manual)—a singular online location for the utility to store and intuitively organize all digital information for the largest of its water treatment facilities, for operators and managers to gain fast and efficient access to information as needed.
Using the COM, stakeholders can find the most recent information related to a facility—operations and maintenance manuals, engineering documents, record drawings, standard operating procedures, equipment information, safety materials, training videos, photos, and more. The tool allows staff to easily access facility and asset information on any device through a secure, interactive, web-based interface. The result is that staff will spend less time tracking down information, resulting in improved operational efficiency, staff training, and streamlined decision-making.

The COM was first developed for the utility's James E. Quarles Water Treatment Plant, the largest of its water treatment plants, for which Hazen performed engineering design and led construction management. In the future, this tool may be expanded to encompass all of CCMWA's facilities.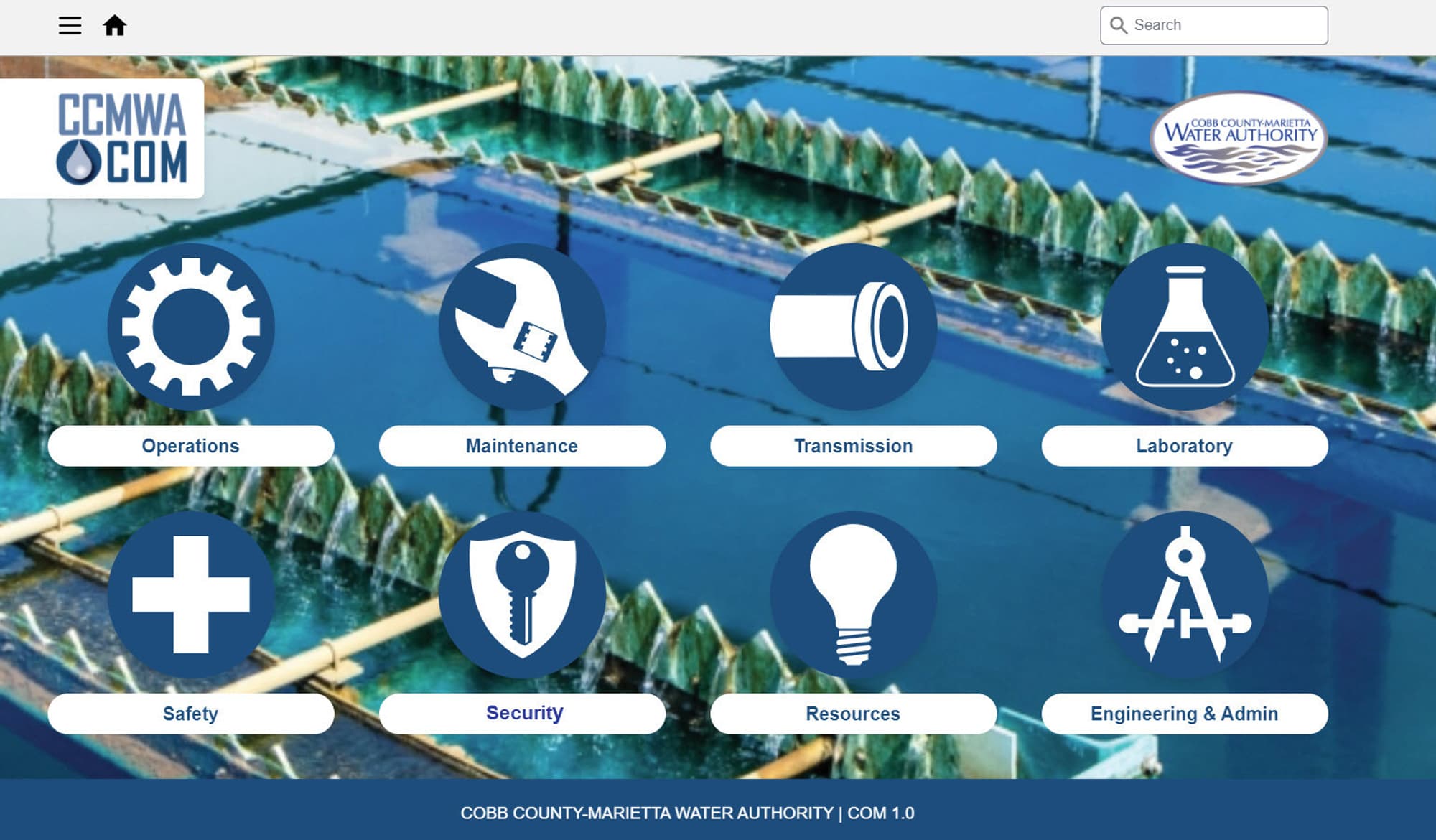 The Challenges
Generally, when you walk into a water treatment plant, you'll find at least one room packed full of printed binders, which include information that is necessary to manage the facility. Additionally, many utilities also rely on digital data and manuals, which may not be compiled in one place or even accessible to all key stakeholders. With staff turnover, some utilities are concerned about materials being lost or misplaced. And with data and information scattered throughout a utility's physical and digital environment, there is no singular "point of truth" to reference when repairs or upgrades are needed.
The Solution
Hazen contracted the web development firm Good Work to assist in building the CCMWA COM using the Craft CMS platform. Discovery workshops facilitated by Hazen with the CCMWA team helped to develop detailed user-case studies to better understand how the system was going to be used and by whom, to determine what information was necessary to include or exclude for a variety of situations.
Hazen then worked with CCMWA to develop the COM site map to ensure that the materials were organized intuitively. Users can quickly navigate to their desired location by accessing a process flow diagram of the plant. By simply clicking on parts of the diagram, the user finds a list of all the equipment related to that process area, with photos, descriptions, and links to O&M manuals, videos, and other information.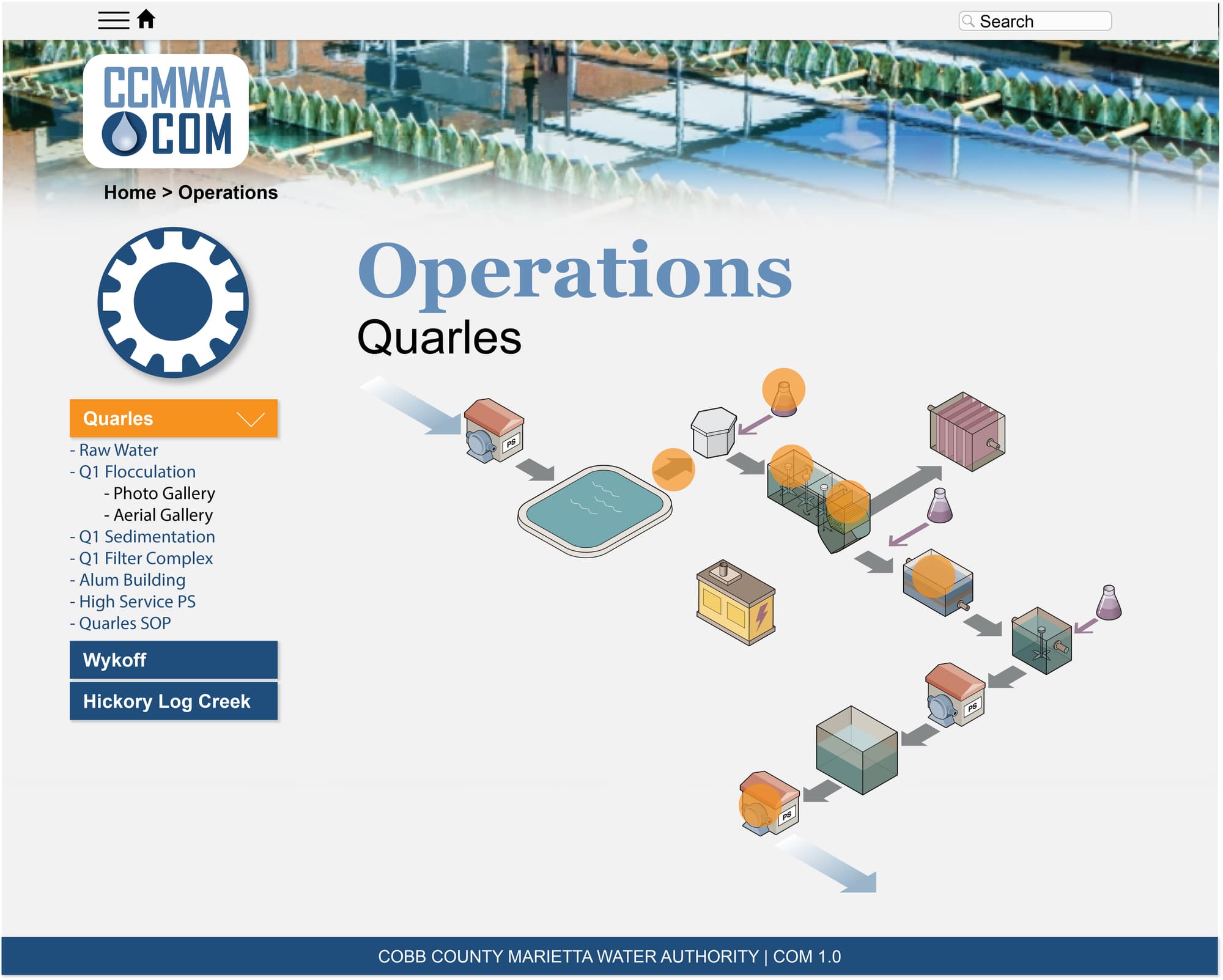 Because Hazen had managed the design and construction of the James E. Quarles Water Treatment Plant, the team was able to upload all the related digital materials to the CMS for immediate access. As new facilities are added, bringing new printed materials with them, the system is designed to accommodate and organize new scans, avoiding unnecessary hurdles during busy growth periods.

The video below provides a brief overview of how the DRC works.