Water Supply Management Studies for Durham, NC
Hazen and Sawyer has assisted the City of Durham, NC with their water supply planning needs through multiple engagements since 2010, improving their ability to manage a supply with minimal surplus capacity.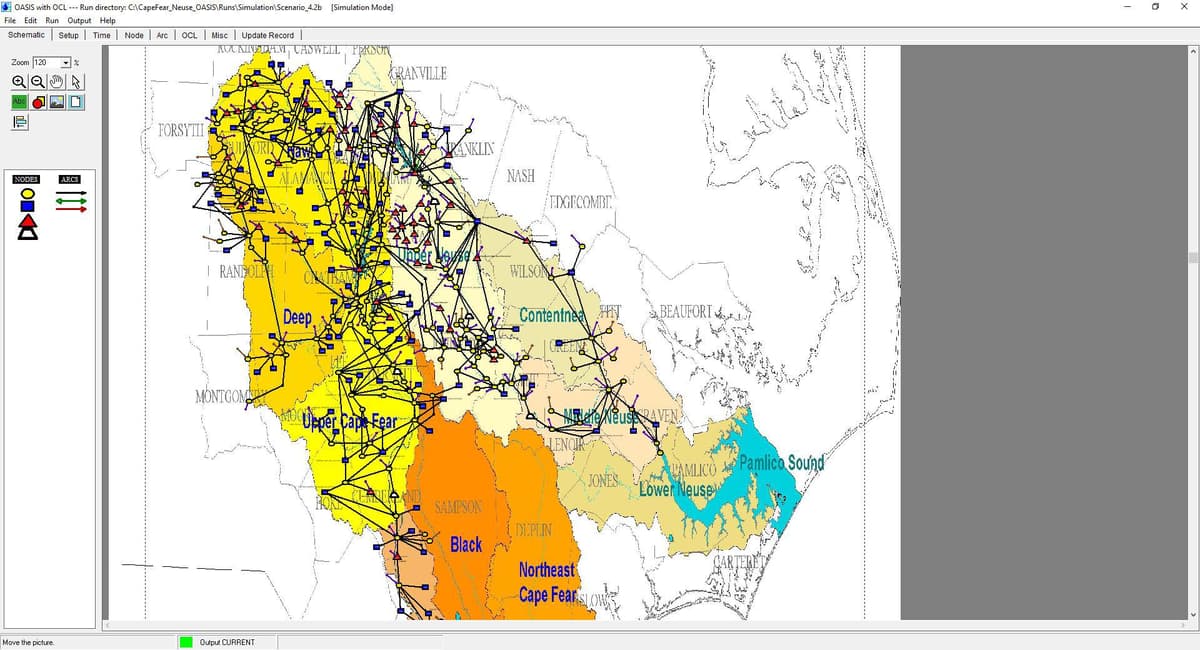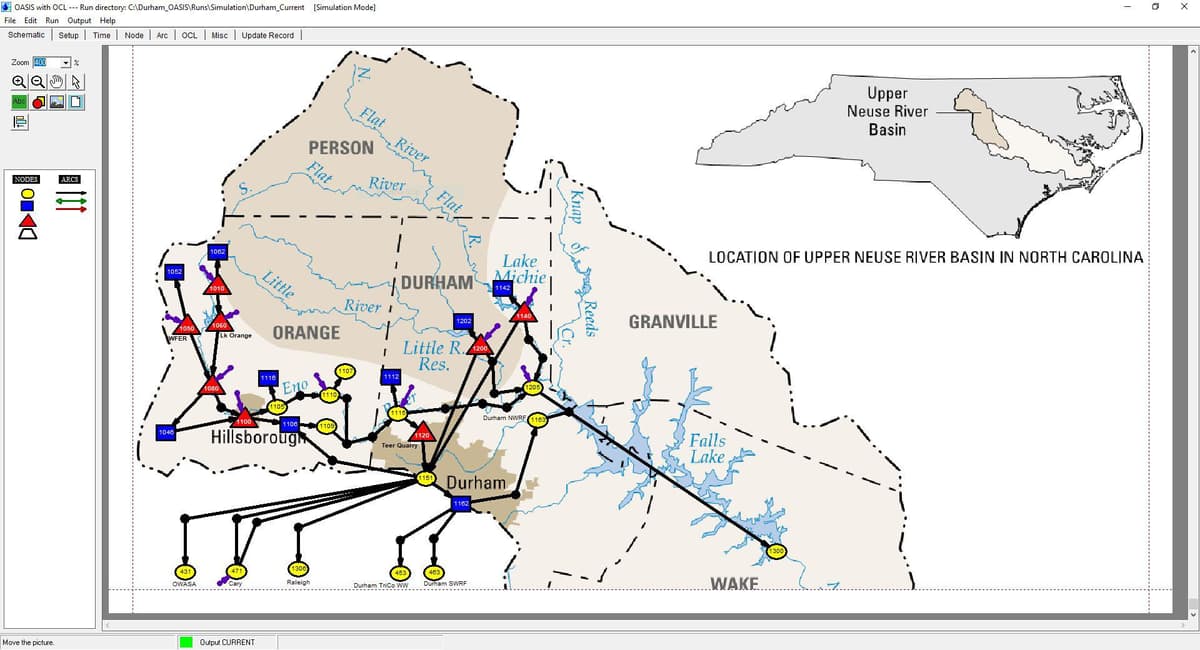 Durham Dam Compliance Study - Reservoir Yield Evaluations
In 2010, Hazen evaluated the yield of Durham's Lake Michie and Little River Reservoir and evaluated the ability of the Teer Quarry to supplement that yield under emergency conditions. The estimated increase in yield from raising Lake Michie dam by nearly 40 feet was evaluated as was the benefit of accessing its water supply allocation from Jordan lake. The study established new City standards for managing hydrologic uncertainty, including implementing a policy to conduct supply planning exercises with a portion of reservoir storage held in reserve. This was also the first evaluation for Durham to utilize the then-new OASIS model of the entire Neuse River Basin. This model allows stakeholders to study the relationship between water use in one part of the basin and impacts on water availability in other parts of the basin with a level of sophistication previously unavailable and has become standard practice for water supply modeling in urban areas of North Carolina.
Expanded Use of Teer Quarry
In two engagements, one in 2012 and the other in 2018-19, Hazen assisted the City with evaluations for expanding the use of the Teer Quarry to more effectively support supply reliability. Operational options included modifying time-of-use restrictions, adding new sources to refill the quarry, and varied refill rates. Hazen utilized the OASIS model of the combined Cape-Fear Neuse River basin to look at higher rates of refill from the Eno River and the benefit of refilling the quarry more quickly. Regulatory approval for expanded use after the 2012 study was put on hold due to elimination of the State Environmental Policy Act (SEPA). In the latter effort Hazen worked collaboratively with the City and regulatory agencies to develop a modified set of operations that will allow the Teer Quarry to be integrated into Durham's supply portfolio rather than serving only as an emergency source of last resort. The NC DWR approved of the proposed operations in 2019.
Water Shortage Response Plan Trigger Update and Dashboard Development
Hazen assisted the City with upgrading drought triggers for its Water Shortage Response Plan (WSRP). A customized OASIS model was built for Durham Staff containing new forecast-based triggers which reduce the frequency of activating the WSRP by roughly two-thirds over the former WSRP triggers without new infrastructure nor increased risk of supply failure. As part of that effort Hazen worked with the City to better estimate the demand reductions for each phase of the four-stage WSRP. Once the new WSRP triggers were in place Hazen developed a water supply management dashboard tool that queries and summarizes vast amounts of data from multiple sources (e.g. WTP Ops, USGS, weather forecasts, OASIS model forecast runs). The dashboard displays that data in easily digestible visual formats that are updated in near real-time. Key performance indicators are summarized in a single page of easily understood graphs and tables that have been incorporated into the City's weekly water supply status report and can be disseminated to staff as needed.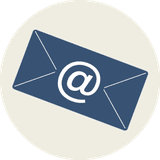 Related Topics:
Project Outcomes and Benefits
Hazen's multiple engagements with the City of Durham have improved their ability to manage a supply with minimal surplus capacity. Hazen identified opportunities to optimize supply facilities for improved reliability and developed customized tools for Durham's water managers to detect emerging drought risks before they become reality.
A state-of-the-art water management dashboard helps City staff distill and easily communicate output from their water supply model and make decisions related to the Water Shortage Response Plan.