Facilities and Master Planning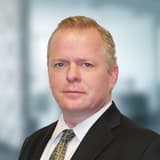 Jayson Page is Hazen's firm-wide Facilities and Master Planning lead. His expertise spans water, wastewater, and reuse infrastructure.
Planning for the future - assessing risk, evaluating options - is always a challenge. We know that you face pressures from growing and shifting demands on individual facilities and overall systems, as well as regulations that must be met using an array of ever-developing technologies. All of these factors must be balanced against the cost of implementing a range of potential alternatives.
Real-World Options and Planning Solutions
Hazen's team includes staff devoted to tackling the complexity and diversity of facilities and master planning. They are computer modelers experienced with the most sophisticated software available, engineers responsible for some of the most advanced water and wastewater facilities in the world, and program managers who have implemented system-wide improvements for cities of all sizes. Our planning staff has sufficient experience, often decades, to provide you with meaningful advice, risk assessment, and alternatives evaluation.
Our Work
We apply our extensive real-world experience to give you sound recommendations that are practical and executable. We will provide you with solutions that meet today's challenges, and prepare you for tomorrow's.