Selecting an Advanced Anaerobic Digestion Configuration and Biogas Management Strategy
Driven by the need to replace aging plant infrastructure, maximize solids reduction, and optimize biogas recovery and reuse, the City of Tampa commissioned a comprehensive biosolids and biogas management study within the facility master plan at the 96-mgd Howard F. Curren Advanced Wastewater Treatment Plant (HFCAWTP).
Hazen's evaluation recommended the upgrade and conversion of conventional mesophilic anaerobic digestion facilities to an acid-gas mesophilic configuration; and recommended the use of biogas as renewable natural gas (RNG) through pipeline injection to fuel the City's existing and future CNG fleet vehicles. Next steps include detailed investigations with the gas utility to assess pipeline capacity and commercial terms.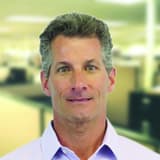 Over his career, Kurt Pfeffer has served as Project Manager on numerous Florida wastewater and biosolids projects.
Related Topics: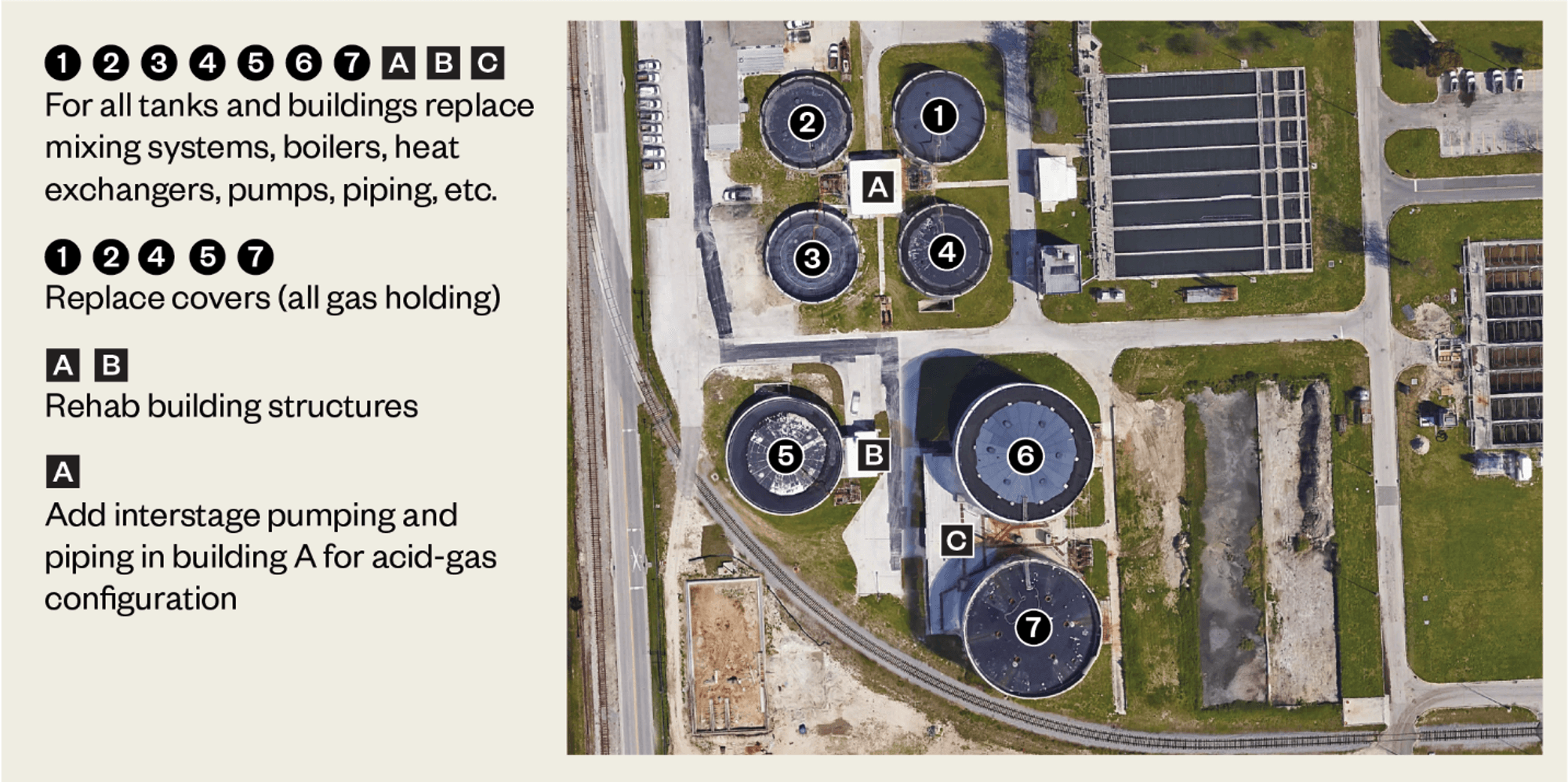 Digestion and biogas recovery options were evaluated for two liquids process scenarios: (1) optimize the existing high-rate activated sludge process (low solids retention time (SRT), greater sludge production, higher volatile content and higher gas yield); or (2) convert to a parallel MLE process (higher SRT, lower sludge production, lower volatile content and lower gas yield). A GPS-X® process model was developed to predict treatment performance solids production for both liquid stream alternatives. The City chose to optimize their existing high-rate process.
Digestion options included conventional mesophilic digestion, temperature-phased anaerobic digestion, acid-gas mesophilic digestion, and thermal hydrolysis pretreatment with conventional mesophilic digestion.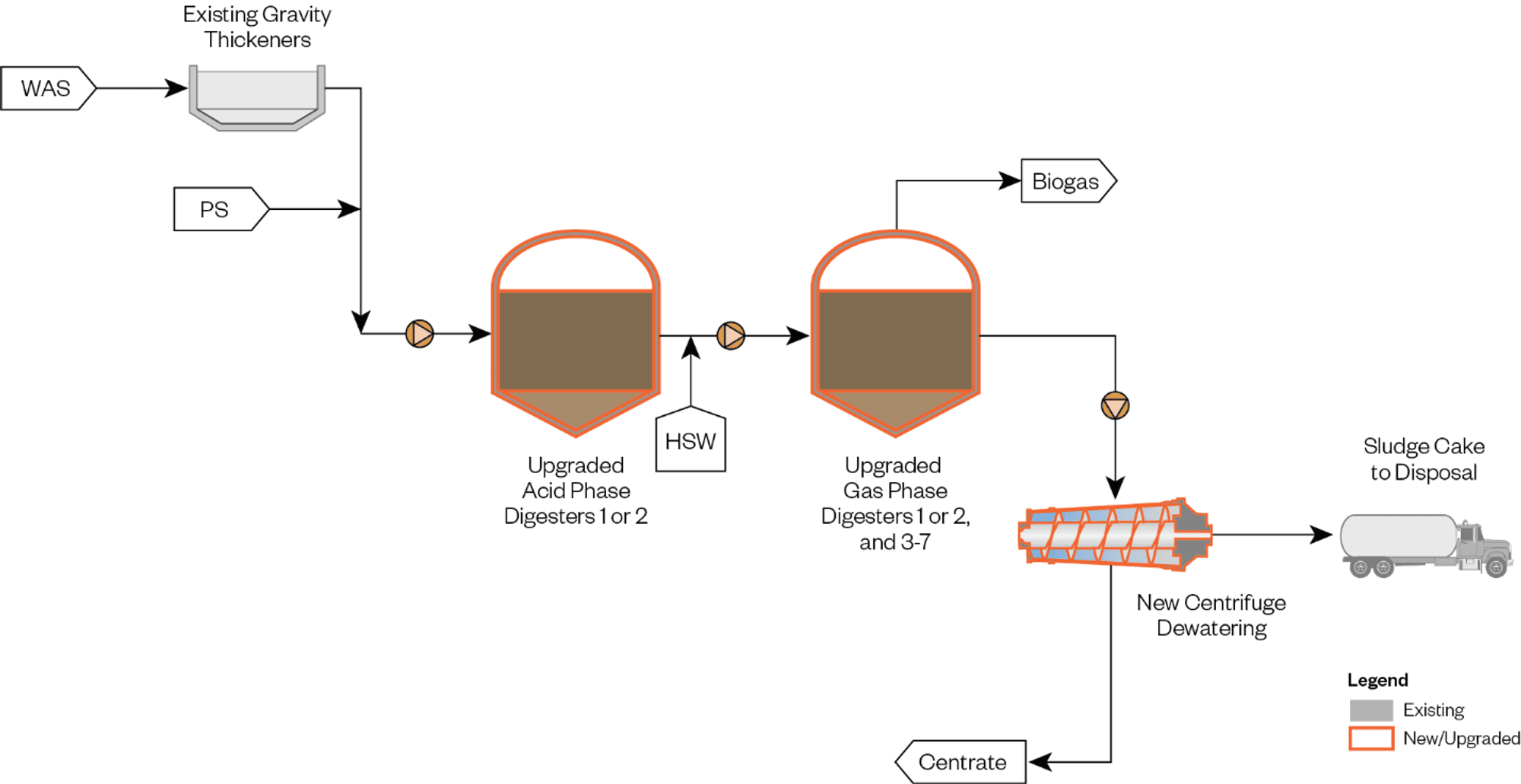 Biogas recovery options included digester heating only, multiple variations of combined heat and power (CHP), RNG through direct vehicle fueling, and RNG through pipeline injection. The biogas utilization feasibility evaluations were performed using Hazen's Energy Balance & Analysis Tool (EBAT). EBAT is an energy analysis and modeling tool that models the complex relationship between energy production, energy demands and energy costs to provide accurate long-term cost/benefit assessments for multiple biogas utilization alternatives. It was found that RNG has the highest benefit potential due to the low cost of electric energy and low heat demands. The City of Tampa can also use RNG produced from their digesters to offset purchased fuel for their City owned refuse trucks and city busses.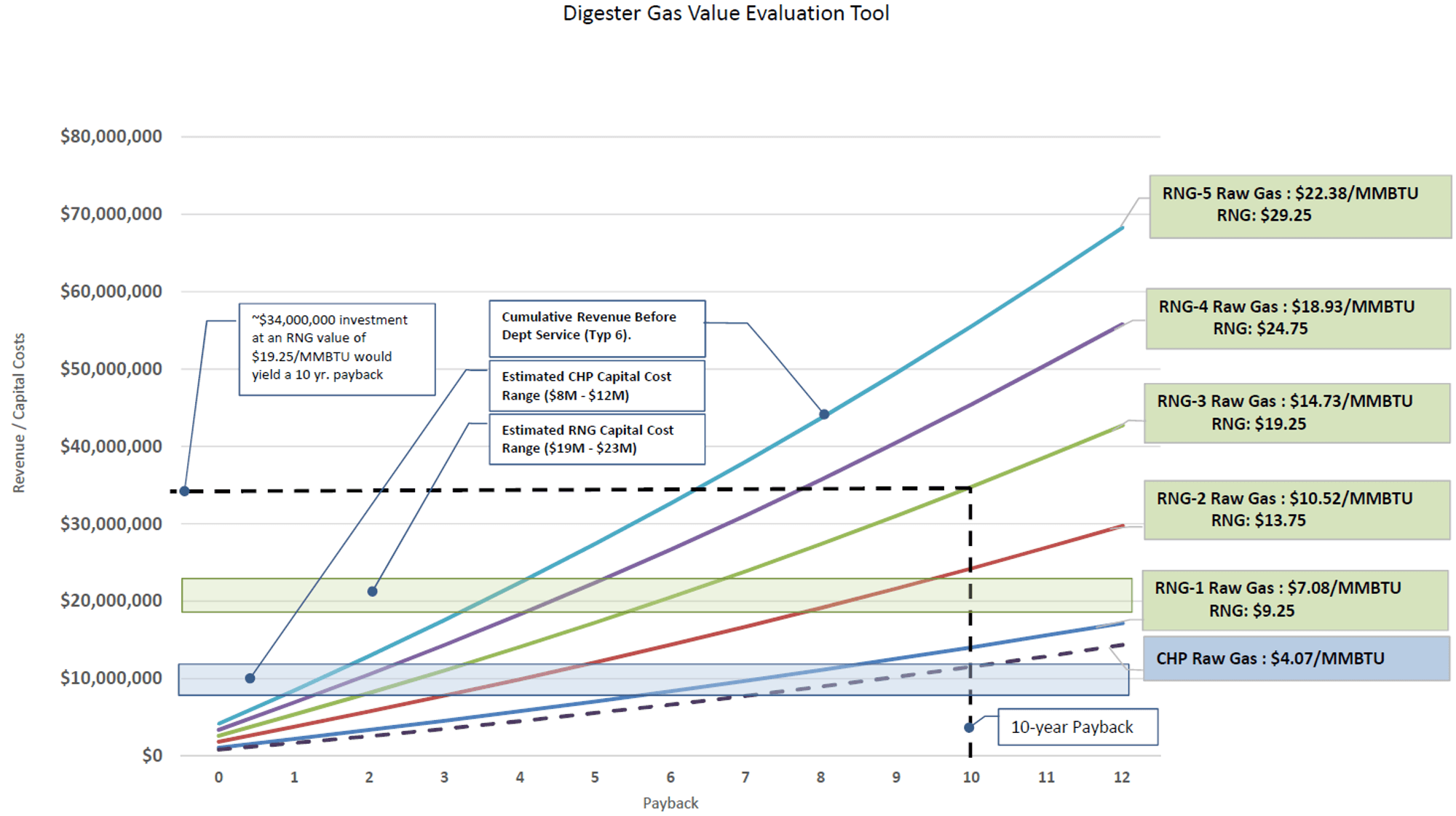 Project Outcomes and Benefits
Conversion to acid-gas mesophilic digestion will increase solids destruction and biogas production/recovery.
Use of biogas as renewable natural gas (RNG) would offset the City's purchased fuel for their CNG fleet vehicles which would result in up to $1.5 million per year of net annualized savings.
Aging facilities will be upgraded to new state-of-the-art infrastructure.