Optimization Helps Virginia Plant Use Membranes 60% Longer
Annual testing allowed Broad Run Water Reclamation Facility to use its membrane bioreactor far longer than the manufacturer predicted—likely saving millions in deferred costs.
At a Glance
Hazen developed an annual membrane condition test for Broad Run Water Reclamation Facility's membrane bioreactor, and later worked with the membrane manufacturer to automate that process.
The manufacturer recommended replacing the membranes every 10 years—but the test has allowed the plant to use its membranes for up to 16 years, saving substantial costs.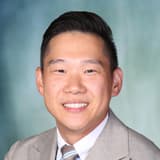 Phill Yi, PE, specializes in managing, planning, and designing wastewater treatment and reclamation facilities, and has expertise in a wide range of treatment processes, including membrane bioreactor (MBR) systems.
Related Topics:
"We gave Broad Run's operators an easy way to track membrane quality, which helps them make sure they spend the money for the membrane replacement at the appropriate time. That means big savings, because it costs millions to replace membranes for a plant of their size." Phill Yi, PE, Senior Associate, Hazen

When Loudoun Water—the utility serving Loudoun County, Virginia—installed a membrane bioreactor (MBR) to help treat wastewater at Broad Run Water Reclamation Facility (BRWRF), the manufacturer recommended replacing the membranes every 10 years. But membranes can be pricey, so the utility tapped Hazen to find ways to maximize their performance. Through research and in-depth analyses, the team developed a procedure for annually gauging remaining membrane life through a membrane condition test called clean water flux testing (CWFT).
How it works
MBR membranes are essentially bundles of long, thin straws with holes in the sides. When mixed liquor (effluent with activated sludge) enters the membrane tank, water is sucked through the holes by a pump, leaving sludge and other suspended solids on the surface of the membranes. CWFT runs clean water rather than mixed liquor through the membranes and measures how effective they are by looking at how changes in flux—the volume of water applied to the surface over a set period—influence changes in pressure across the membrane. If a membrane is too degraded or clogged, even a small increase in flux will make the pressure increase significantly. That means the membrane can't handle sudden increases in flow volume and needs to be replaced.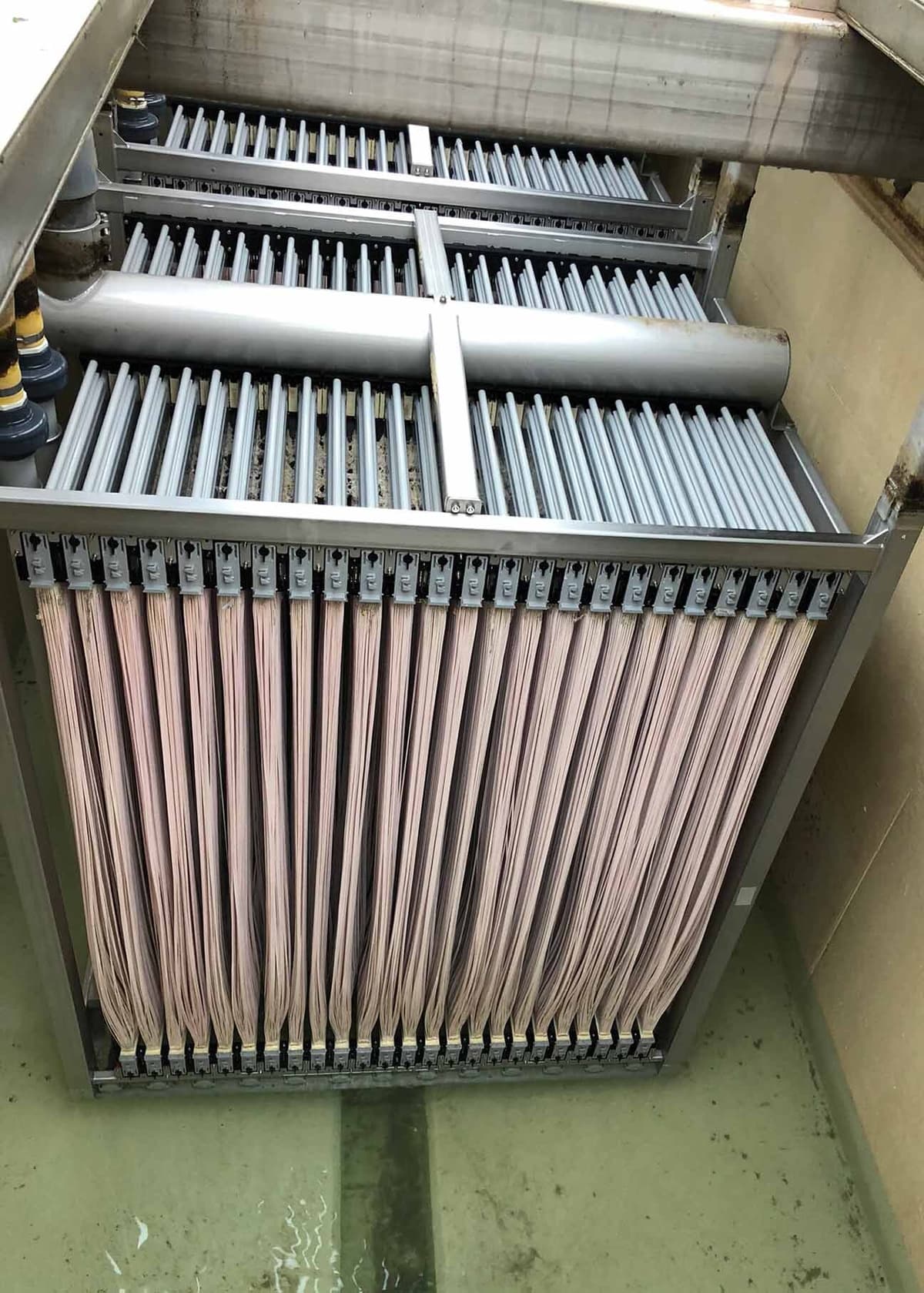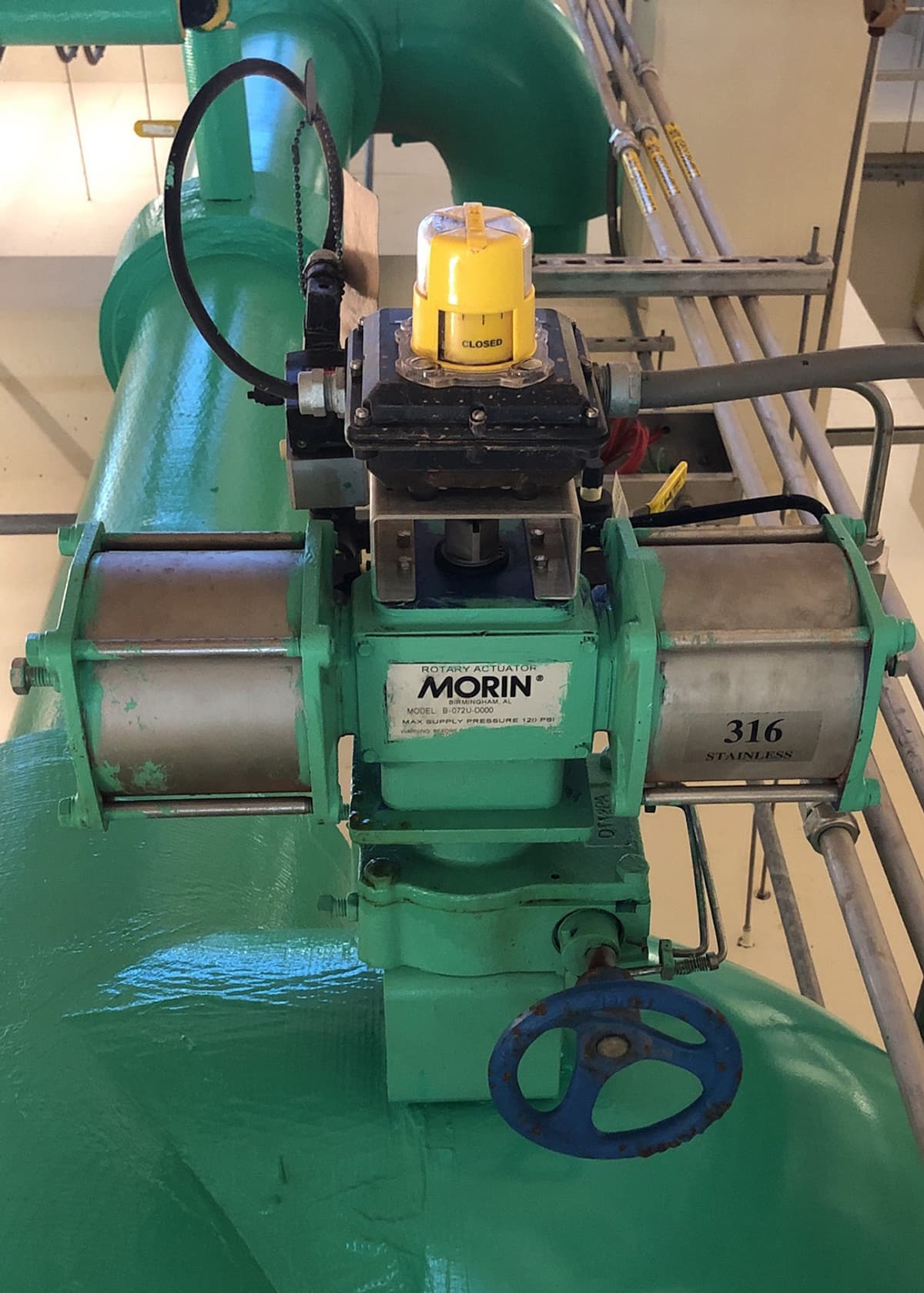 Hazen's engineers crafted an annual CWFT process tailored to BRWRF's MBR system and worked with the operators to implement it. Staff then ran the test every year, using the first year's results as a baseline to measure membrane degradation over time. All the membrane units have lasted longer than the recommended 10 years—in some cases, six years longer. In today's dollars, it would cost between $5 million and $6 million to replace all the membranes at once. The plant has likely saved millions by using them longer and replacing them based on data rather than rough estimates.
Header image: Membrane fibers from the ZeeWeed 500D membrane bioreactor model. Photo copyright Veolia; used with permission.