Quickly Resolving Broad Run WRF Solids Capacity
Hazen analyzed Broad Run's master plan solids capacity and determined its digester would soon exceed maximum capacity and quick action needed to be taken.

At a Glance
Compressed design schedule to expedite start of construction and meet target dates for increased solids capacity.
Added process redundancy so digesters can be taken offline for routine maintenance while still meeting solids residence time.
Coordinated with Master Plan alternatives allowing Loudoun Water to install thermal hydrolysis in the future and positions the BRWRF to fully and beneficially utilize digester gas.
Replaced the existing polymer feed system to improve efficiency and address housekeeping issues associated with polymer totes.
Improved safety by modifying the HVAC system, gas monitoring systems and physical space separations to meet the latest NFPA 820 code requirements.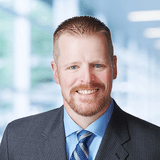 Our Work
The Broad Run Master Plan Solids Capacity Analysis conducted by Hazen and Sawyer in early 2015 indicated that the facility's solids stabilization process was limited to a maximum month plant influent flow of 7.9 mgd, while the remainder of the facility had a minimum capacity of at least 11 mgd. The Capacity Analysis predicted that the digester capacity could be exceeded as early as 2017. Hazen quickly mobilized a design team to prepare a 30% design in under six weeks. Final design was completed in March of 2016, nine months from Notice to Proceed, and construction began in July of 2016. Hazen also provided on-site construction management and startup services for the project.