Demonstrating the CalPrex System for High-Efficiency Phosphorus Recovery
Persistent struvite precipitation at WRRFs and increasingly stringent regulatory requirements on nutrient loading in effluents require more efficient technologies for phosphorus extraction. The Water Research Foundation (WRF) seeked to validate the use of CalPrex™, a newly-patented calcium-based phosphorus recovery technology, as a feasible alternative. Hazen co-led a study to validate and pilot CalPrex™ in collaboration with a team of industry experts, utilities, and universities.
Project Outcomes and Benefits
CalPrex™ proved to be a cost-efficient and effective option for pre-digestion and post-aerobic digestion phosphorus recovery.
When combined with sludge removal alternatives, CalPrex™ could recover up to 50% of the phosphorus load thereby reducing hauling costs and mitigating nuisance mineral formation.
Recovered brushite from the CalPrex™ system meets EPA regulations and heavy metals standards for agricultural fertilizer, offering resource recovery benefits and cost savings.
The BioWin model and lab testing protocol developed for the study are available for general use, allowing for further study and implementation.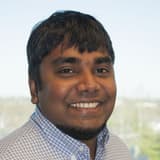 Dr. Wendell Khunjar is Hazen's Director of Wastewater Innovation and a national wastewater process expert.

Related Topics: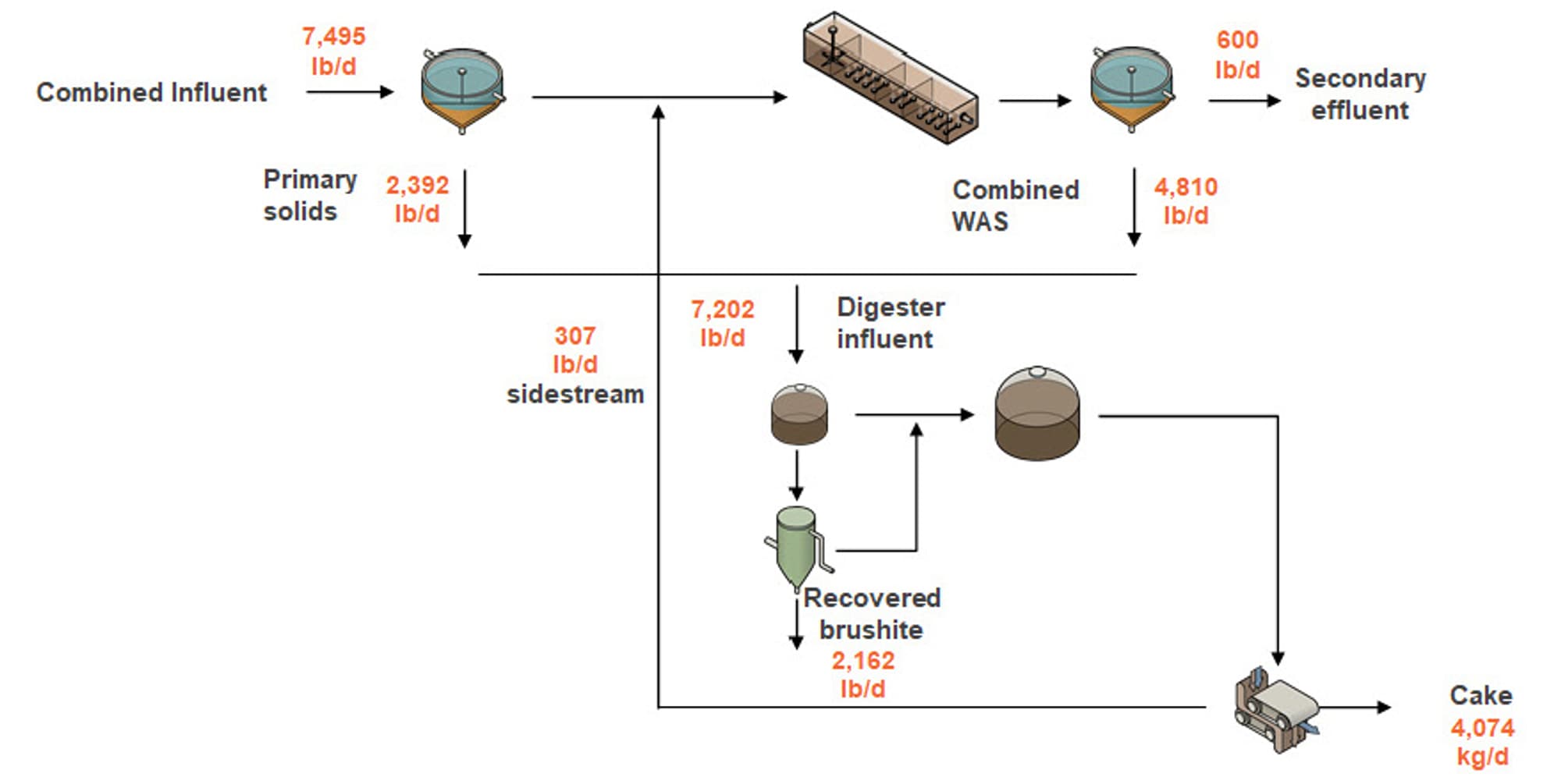 Sustainable phosphorus management is needed on local, national, and global scales to help ensure global food security and the mitigation of eutrophication caused by nutrient loading. This challenge can be met in part with increased availability and adoption of cost-effective technologies that significantly reduce or remove phosphorus from treated water and sludge at water resource recovery facilities (WRRFs). The precipitation and capture of the struvite mineral has become the most widely adopted solution to concentrate phosphorus in WRRF streams as a recoverable mineral, with expected total phosphorus removal of around 15-25% in most systems.
Performance metrics of the CalPrex™ technology were used to quantify the expected amount of phosphorus (P) recovered at each WRRF. Attaining a higher nitrogen (N) to phosphorus (P) showed several benefits, reducing costs associated with sludge hauling and end-use application of biosolids fertilizer.
This WRF report summarizes the results of the CalPrex™ phosphorus recovery pilot and the implications for full-scale implementation. CalPrex is a patented calcium-based phosphorus recovery technology yielding high-rate phosphorus extraction by using a process influent of thickened fermented sludge or acid digest. This increases the amounts of soluble and reactive species of phosphorus to approximately 65% of the total phosphorus and allows CalPrex™ to recover a higher percentage of the phosphorus, as a mineral called brushite.
As part of this WRF study, the CalPrex™ system operated as an 8-12 gallon per minute pilot unit at the Madison Metropolitan Sewerage District's Nine Springs Facility. Results demonstrate the average total phosphorus removal by CalPrex™ was 46.7-49.9%, and soluble phosphorus removal in the reactor was up to 90.6-93.1%. Detailed mass balance results and cost-benefit analyses of potential full-scale CalPrex™ installations at participating WRRFs were developed. Additional impacts for WRRF biosolids and for brushite fertilizer production are also addressed.
The study achieved four main objectives: build and run a 6-8 week, 5-10 gallons per minute (gpm) CalPrex™ pilot; create a cost/benefit analysis for a full-scale CalPrex™ system at partner WRRFs (Milwaukee Metro, Madison Metro, Metro Water Recovery in Denver, and Boston Metro); quantify the benefits of the CalPrex™ system on WRRF biosolids; and report on progress of WRRF-derived brushite standards and land application development.