Hazen Awarded Water Research Foundation Grant to Evaluate Leading-Edge Biosolids Treatment Options
(SAN DIEGO, CA - April 13, 2023) - A team featuring Hazen's Derya Dursun as principal investigator (PI) and Micah Blate as co-PI was recently selected to lead Water Research Foundation (WRF) project #5169: "Evaluating Innovative and Sustainable Treatment Options for Biosolids."
With biosolids management becoming increasingly difficult due to external factors such as emerging contaminants (PFAS, microplastics, pharmaceuticals, etc.), rising costs, greenhouse gas emissions, and pressure from end users, this project will develop guidance to help utilities navigate these unprecedented times. The project team will evaluate innovative treatment technologies to identify pathways for the sustainable management of biosolids, carefully considering potential end products, market conditions, and market maturity.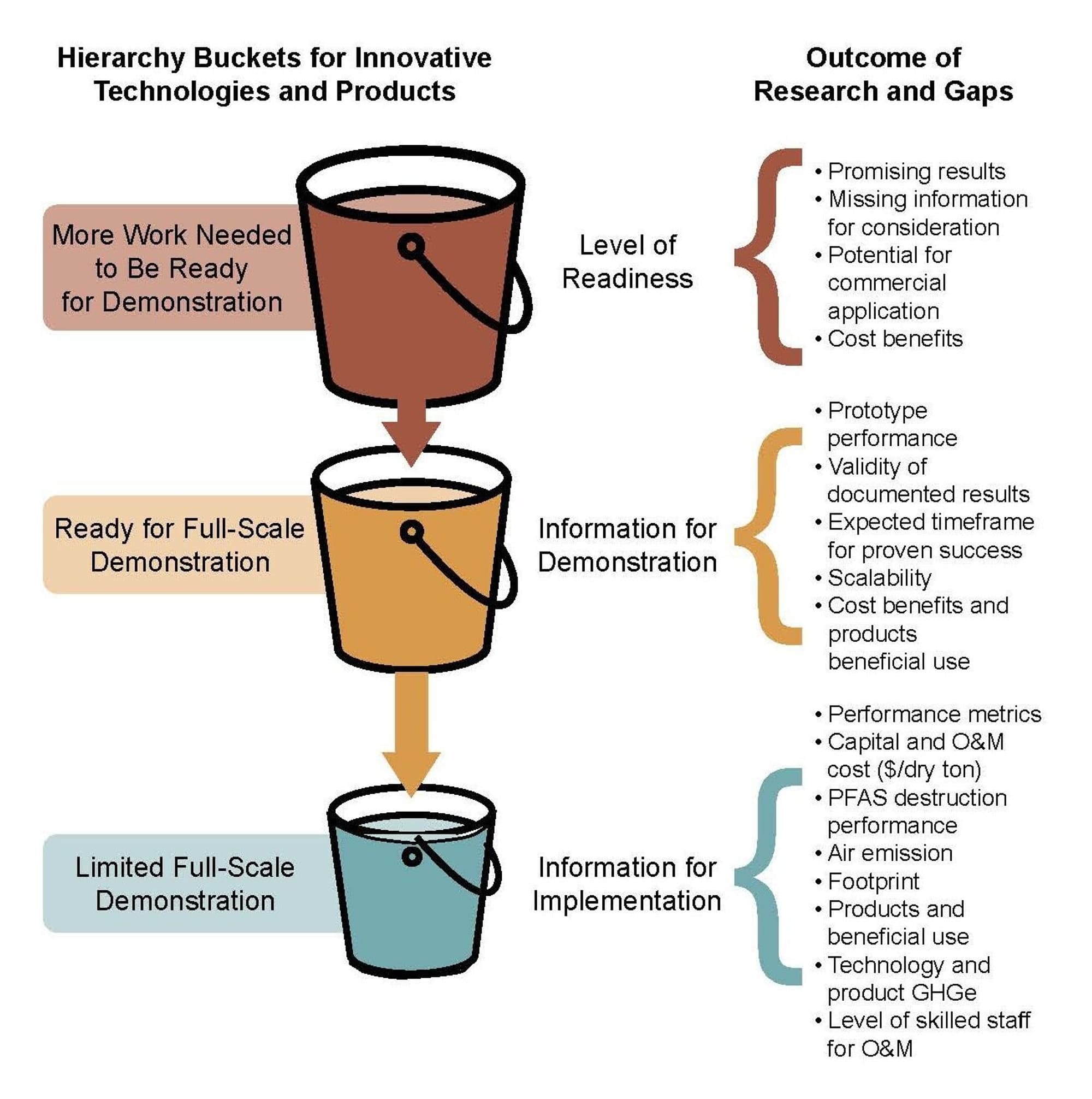 The project team will review and collect data on technologies ranging from leading-edge laboratory-scale to full-scale systems. The collected data and information will be consolidated into a dashboard where users can select and visualize information specific to their particular situation. The project team will also host workshops with the Project Advisory Committee (PAC), partnering utilities, technology providers, and experts to engage the community and incorporate their input in developing the decision support tool. The technology database dashboard and decision support tool will be made available to the public once finalized.
"As the biosolids community begins planning for a future of unprecedented challenges such as PFAS, this project will provide WRF-subscribing utilities easy-to-use tools for quantifying the risks and rewards of developing innovative biosolids technologies while weighing the competing demands."
~ Dr. Mo Abu-Orf, Hazen's Biosolids Practice Leader
Upon completion, the project will provide valuable information to utilities, including descriptions of technologies and status, beneficial use of products, performance metrics, and costs. A comprehensive list of innovative biosolids processing technologies—classified based on technology maturity and identifying data gaps in available information—will enable utilities to streamline decision making and allow faster adaptation of technologies.
The project team includes leading beneficial residuals management firm Sylvis serving as a subconsultant, and will be supported by several technical experts, including Dr. Abu-Orf and Dr. Matt Higgins, a professor at Bucknell University. The project kicks off on Friday April 14th, 2023, with an anticipated completion date of April 2024.