Sorting Pretreatment Options for Organics Using an Intuitive Digital Library
A one-stop, smartphone-accessible resource library is now available to help utilities compare Source Separated Organics (SSOs) and co-digestion programs.
At a Glance
Diverting food waste from landfills to anaerobic digestion (AD) advances sustainability by recovering energy from organics and reducing greenhouse gas emissions.
Many municipalities have AD but are stalled by the lack of available information about feedstock pretreatment.
Hazen assembled an SSO pretreatment database from literature surveys and case studies to summarize the implementation and effectiveness of numerous pretreatment technologies.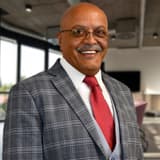 Dr. Mohammad Abu-Orf is a biosolids processing expert with diverse experience including consulting engineering, operation technical services, and applied research and development.
Related Topics:
As a step toward more sustainable and energy-efficient operations, a growing number of Water Resource Recovery Facilities (WRRFs) are implementing co-digestion with Source Separated Organics (SSOs). SSOs are the product of separating organic materials (e.g., food waste) from other waste streams at the source. SSO co-digestion with wastewater solids enables the reuse of the organic fraction of pre- and post-consumer waste streams that would typically be disposed of in landfills. Diverting organics from landfills to WRRFs to undergo anaerobic digestion (AD) recovers the energy of those organics, generating beneficial biogas and reducing greenhouse gas emissions.
"Dr. Mohammad Abu-Orf and his team have delivered an impressive and practical tool that supports utilities in achieving their co-digestion pretreatment management strategies and goals."
~ Stephanie Fevig, Research Program Manager, The Water Research Foundation
Although the number of WRRFs implementing SSO co-digestion is growing, many municipalities are hesitant due to limited available guidance on how to select pretreatment steps. According to Hazen Vice President Dr. Mohammad Abu-Orf, "Existing research on SSO co-digestion focuses on anaerobic digestion (AD) operational strategies and processes, but there is minimal information on feedstock pretreatment. We set out to remove that barrier by collecting and sharing reliable information on how to select a pretreatment option."
Some municipalities hesitate to accept organic waste due to the risk associated with setting up a pretreatment system with minimal guidance. To support municipalities that are considering AD, Hazen launched a study funded by The Water Research Foundation (WRF project #5037) to generate detailed information related to the appropriate application and operation of various SSO pretreatment technologies.
The Firm's comprehensive, four-part study included a global literature review, survey and evaluation of existing technologies and management strategies, case studies with a wastewater industry focus, and development of an SSO pretreatment selection guidance chart. The information was then distilled into a literature review, fact sheets, case studies, and an SSO pretreatment database. To further inform selection, technology compatibility and effectiveness were gauged based on information gathered from operation facilities. Contaminant properties, such as size and type, were also cited as a factor in decision making.
The final report synthesizes information that utilities can use to:
Build new or enhance existing SSO pretreatment and co-digestion programs
Address challenges and opportunities involved with SSO pretreatment
Identify SSO pretreatment requirements based on SSO feedstock quality and quantity
Determine costs and potential impacts on WRRFs
In addition to the report, Hazen created PowerBI fact sheets with detailed summaries of related case studies and current pretreatment technologies. Detailed case study reviews and anecdotal recommendations offer insights through lessons learned by currently operating pretreatment facilities. Together, these reference materials provide a clear picture of what pretreatment options are currently available, how to choose from those options, and how to develop a management strategy.
Implementing co-digestion with SSOs is a significant step toward more energy-efficient operations. Hazen's study on SSO pretreatment provides a comprehensive guide for utilities to build or enhance their programs, anticipate common challenges, identify feedstock requirements, and estimate costs. By offering valuable insights into available technologies and existing programs, the project team hopes to encourage more utilities to pursue the benefits of SSOs.