Paerdegat Basin Combined Sewer Overflow Improvements
Hazen and Sawyer developed a Combined Sewer Overflow facilities plan, led the preliminary and final design effort, and provided construction management services for the Paerdegat Basin CSO facilities, which serves a tributary population of 500,000 and receives CSO from a drainage area of approximately 6,000 acres.
Our facilities planning efforts included evaluation of CSO reduction measures and upgrade alternatives for the existing 57-mgd Paerdegat Pumping Station. The criteria used to select the most effective facilities plan included constructability, compatibility with existing conditions, beneficial impacts on receiving water quality, environmental impacts, capital costs, operation and maintenance costs, and present worth and equivalent annual costs.
Retained combined sewage is pumped to the gravity interceptor via two discrete transfer systems. The first includes three 135-hp vertical centrifugal CSO pumps, each rated for 16.8-mgd. The other system has two 85-hp pumps, each with a nominal 3.6-mgd capacity, to handle the slurry of combined sewage and settled solids in the offline storage tanks.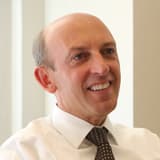 Peter Young serves as Hazen's corporate CSO Group Leader, and his areas of expertise include CSO facility planning and design, BNR planning and design, and wastewater treatment.
Reduced Pollutants, Improved Water Quality
The upgraded facility achieves up to 70 percent reduction in Biochemical Oxygen Demand and up to 80 percent Total Suspended Solids (TSS), significantly improving the water quality in the Basin.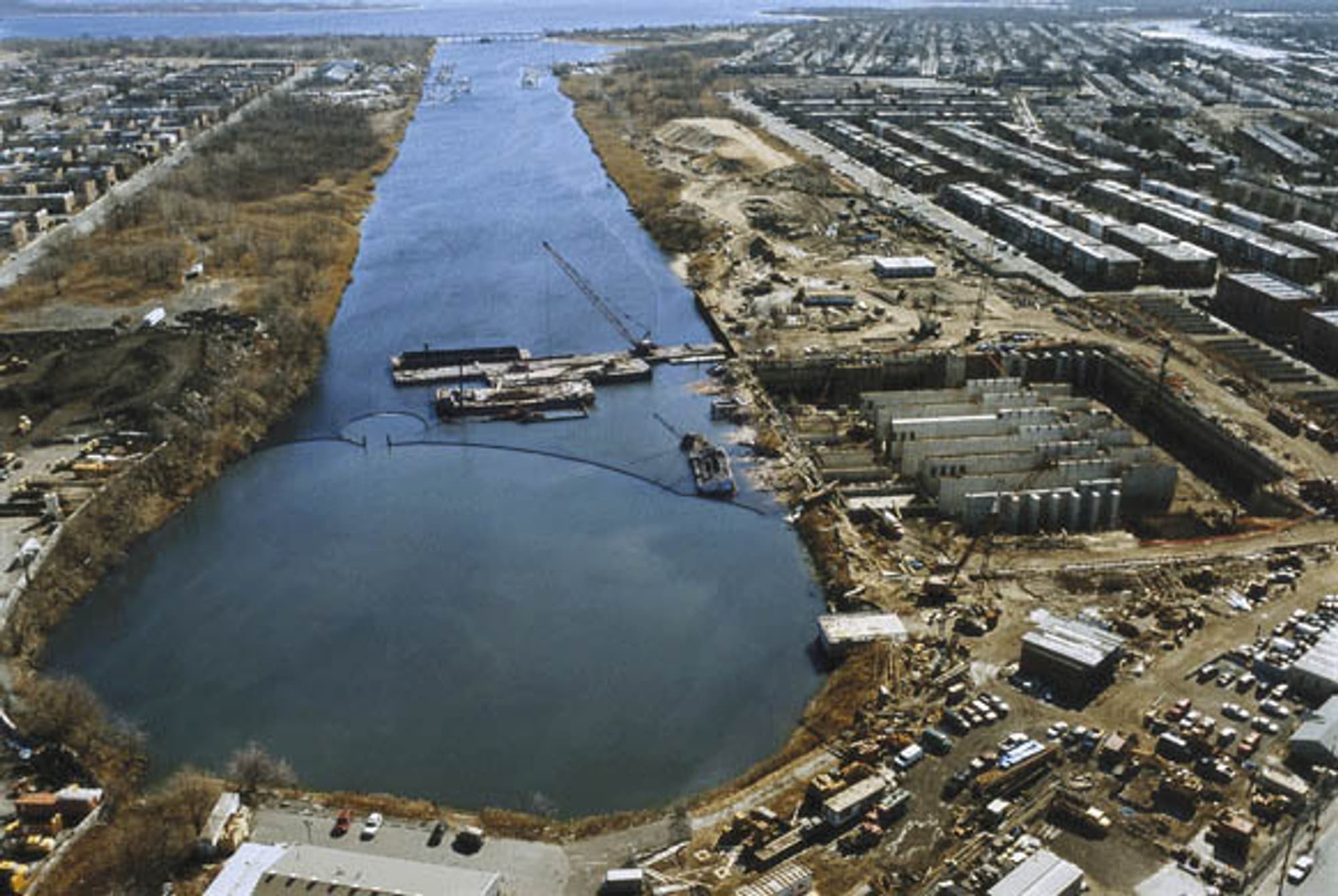 During storm events, approximately 30 million gallons of CSO volume is stored offline in the CSO retention tank and tank influent channels, and an additional 20 million gallons is retained in the sewers. Approximately half of the tank's volume is emptied by gravity to a nearby interceptor sewer and the remainder is pumped.

After each storm event, the tank is cleaned using a system of 48 flushing gates. Located at each end of the storage tank, the gates open sequentially to release controlled amount of water and create hydraulic wave action to push settled solids to the wet well, which is then pumped by the grit pumps described above.
All incoming flow is screened prior to entering the storage tank. The screening facility is designed to pass flow of up to 2 billion gallons/day and to remove large size debris and floatables using six 9-foot wide reciprocating rake (climber) screens. Collected screenings are transported via molded-pan belt conveyor to a storage container for ultimate off-site disposal.
The CSO tank and all process areas are ventilated and receive odor control. The odor control system consists of five exhaust air trains, each containing motorized inlet and outlet damper, activated carbon vessel and variable speed fan. Each carbon vessel is designed for 36,000-cfm max flow and the fans are 150 hp each.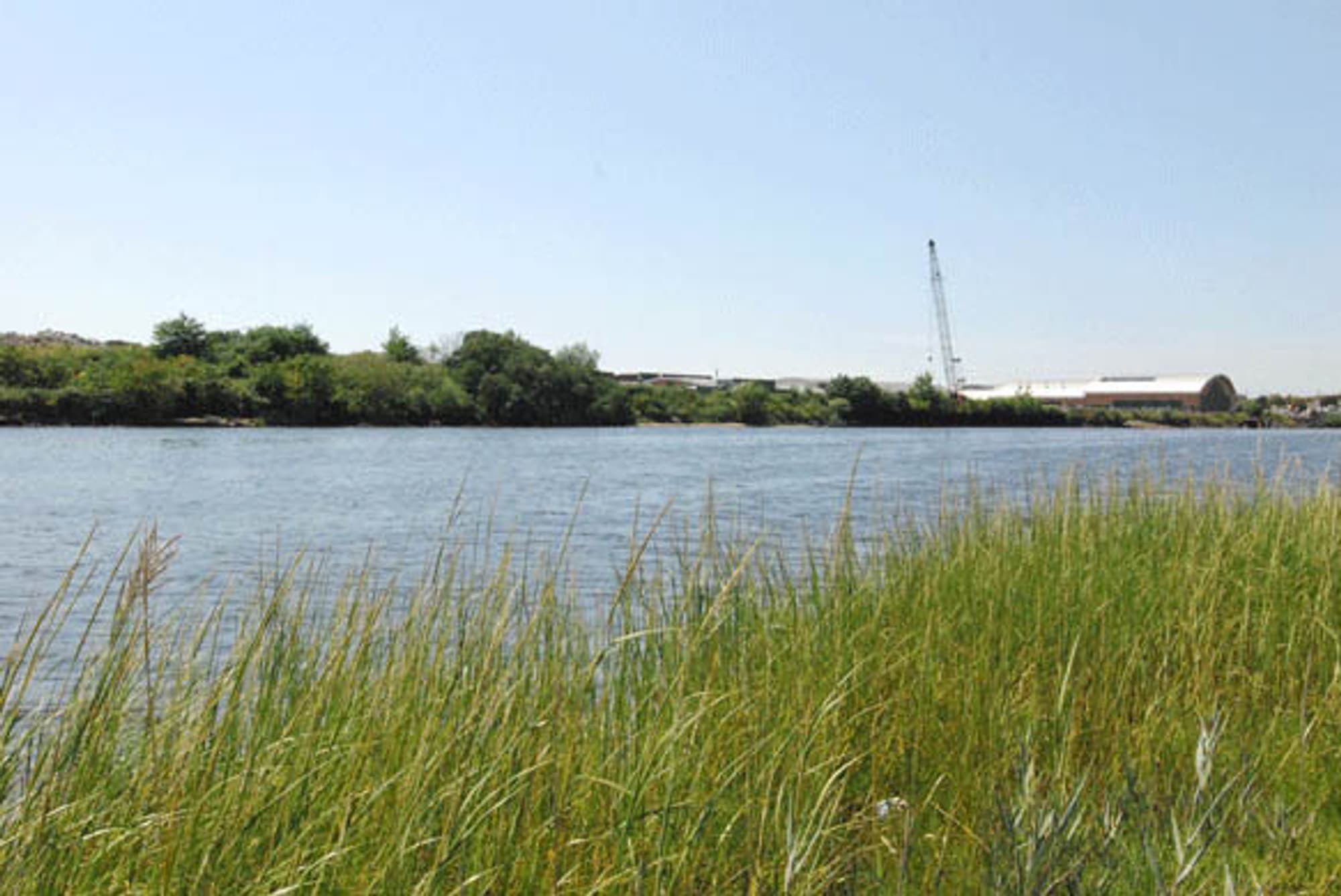 Project Outcomes and Benefits
According to the our model projections, implementation of this improvement program will result in up to 70 percent reduction in Biochemical Oxygen Demand and up to 80 percent Total Suspended Solids (TSS). This, in turn, will result in very significant improvements to Paerdegat Basin and its environs.
The project removes the CSO sediment mound at the head of the Basin that lowered dissolved oxygen levels to near zero and caused nuisance odors in the surrounding community.
The design maximizes the use of existing facilities, thereby reducing costs and time.
Included in the project is the construction of a natural area park in the undeveloped property surrounding the basin.