PVSC NFA Study Named ACEC National Recognition Award Winner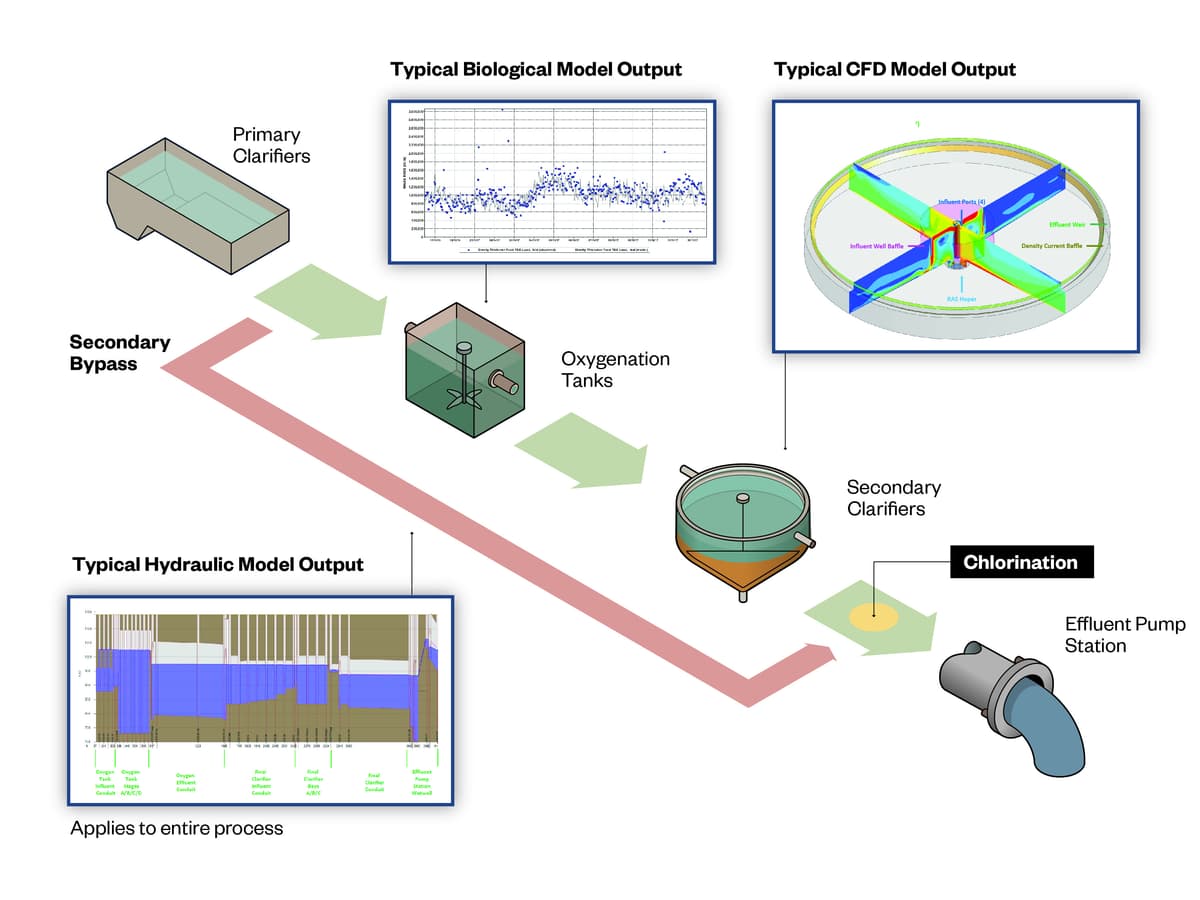 The study proved there was No Feasible Alternative to bypassing secondary treatment of wet weather flow to support PVSC's CSO reduction goals while maintaining permit compliance – a new precedent in NJ for plants the size of the 330 mgd PVSC, which required a combination of innovative approaches.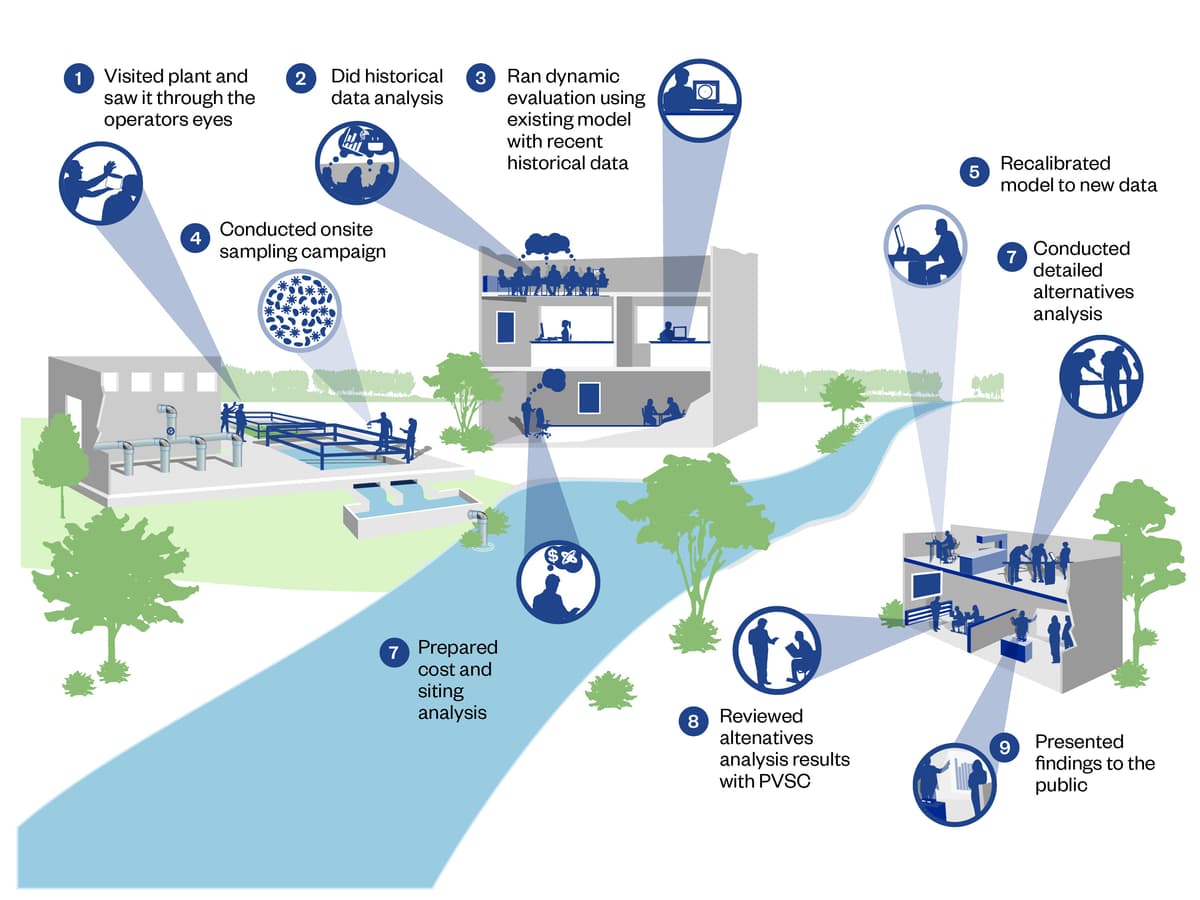 The project modeled 8 alternatives using a complex linkage between hydraulic, biological and CFD modeling. Proving secondary bypass as an acceptable treatment alternative required extremely close review of existing infrastructure and process to ensure 1) the hydraulic changes would not initiate flooding conditions and 2) permit compliance would be maintained under all influent and operational scenarios.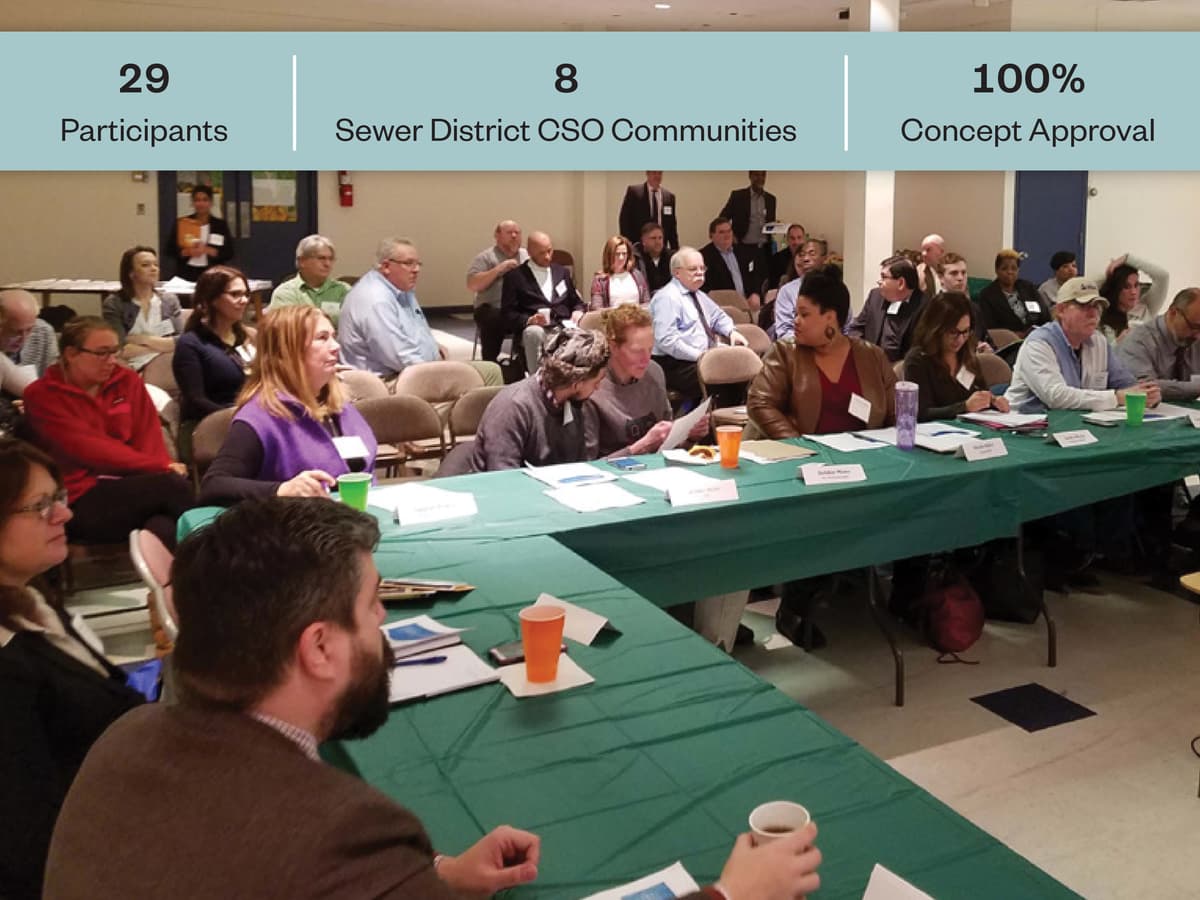 Stakeholders from upstream municipalities and the public clientele were involved through public meeting and provided standing ovation due to the clear benefit the PVSC secondary bypass will provide them in addressing their own CSO reduction mandates. The approach can be used as a precedent by other treatment plants addressing CSO reduction mandates, thereby further reducing CSOs at minimum costs.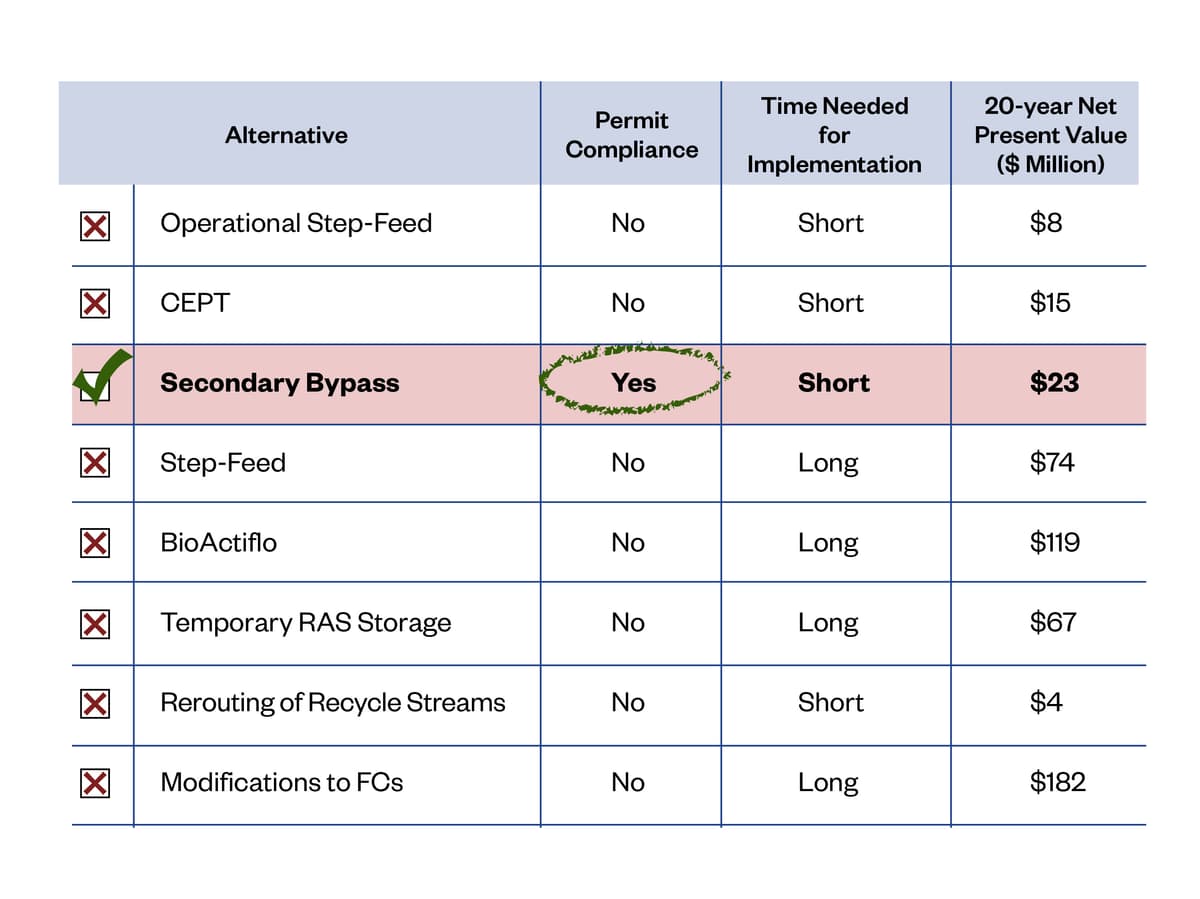 The project will support North Jersey's regional LTCP goals and the pursuit of safe, fishable, and swimmable water for the surrounding communities by significantly reducing CSO to historically polluted waterways by 1.4 billion gallons per year, or 37%, and support waterfront revitalization.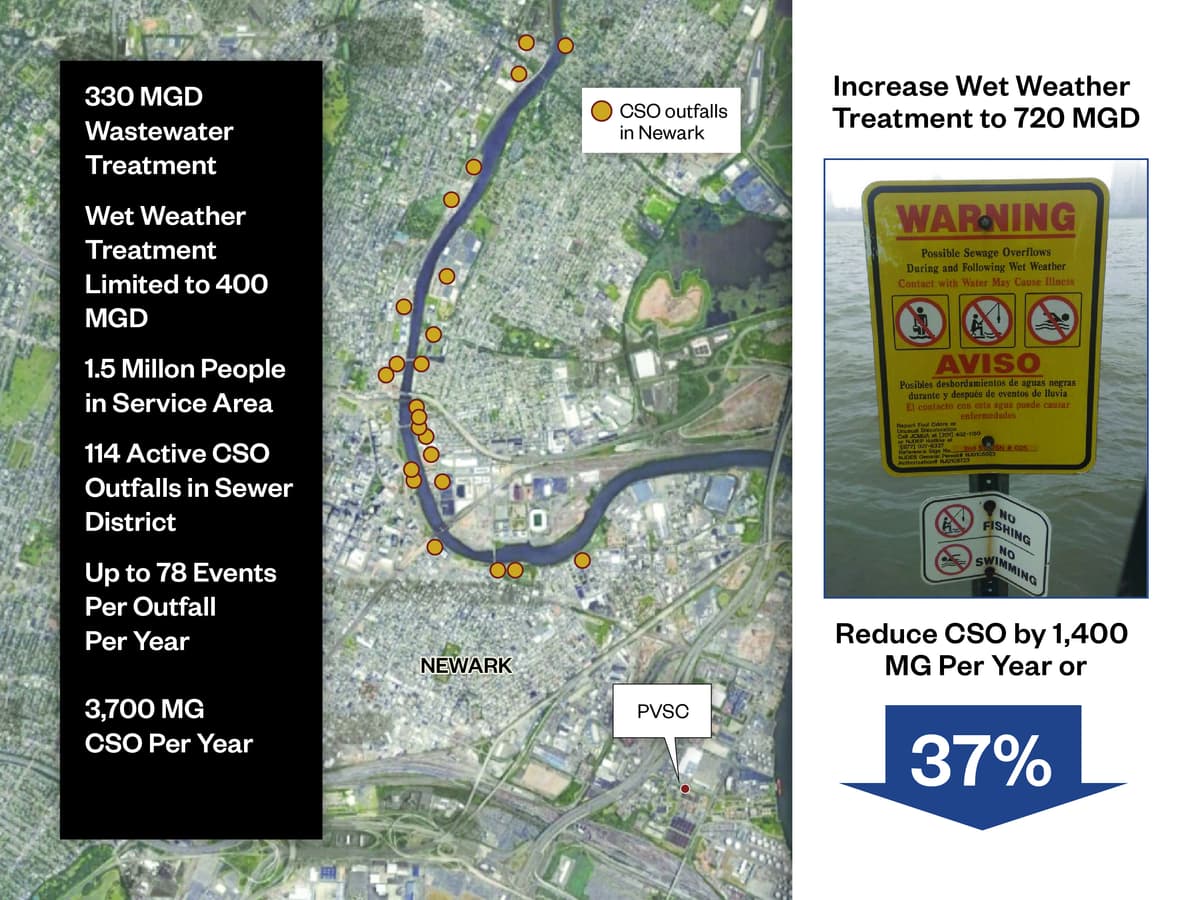 Developed on budget and within one year—the work led to a finalized permit modification without any negotiation from regulators. The design is currently under execution.
(NEW YORK, NY - June 18, 2021) - The No Feasible Alternative (NFA) Study for the Passaic Valley Sewerage Commission (PVSC) Wet Weather Secondary Bypass has been named an ACEC National Recognition Award Winner for 2021.
PVSC is one of the largest wastewater treatment plants in the United States and has the hydraulic capacity to discharge up to 720 mgd of treated wastewater to the New York Bay, but is currently limited to 400 mgd due to secondary process limitations. The use of secondary bypass can increase the plant's overall capacity to 720 mgd in support of LTCP goals, a relatively unprecedented approach for a plant the scale of PVSC. Hazen evaluated eight different alternatives and confirmed that only secondary bypass feasibly increased capacity in a cost-effective and readily actionable manner while avoiding upstream flooding and maintaining the biological and physical processes needed for permit compliance.
The proposed secondary bypass will reduce CSO discharges to the historically polluted Passaic River, Hackensack River and Newark Bay by 1.4 billion gallons per year, or 37 percent. The use of a single solution to treat such a large portion annual CSO volume greatly reduces the overall LTCP costs. The improvements will assist with the economic revitalization of the surrounding urban communities of Newark and Harrison in the pursuit of safe, fishable, and swimmable waters.
The work provides a clear framework regarding how secondary bypass can be pursued to support CSO elimination at similar large WWTPs connected to legacy combined sewer systems. PVSC retained Hazen to perform the detailed design of the secondary bypass upgrade, which is underway.