NYC's First Water Filtration Plant: Croton
Built entirely underground, the four-story, 290-mgd Croton Water Filtration Plant employs the world's largest stacked DAFF process and UV disinfection to supply between 10% and 30% of NYC's drinking water supply.
Hazen and Sawyer, in joint venture, prepared conceptual designs, performed environmental impacts studies, prepared preliminary and final designs, and provided start-up operational services for this landmark plant, located in the Bronx's Van Cortlandt Park.
Project Outcomes and Benefits
Built entirely underground and requiring deep excavation and extensive rock boring, the four-story plant provides a safe and reliable water source for future generations.
The plant is designed as two 50 percent capacity process trains, capable of independent operation, providing operational flexibility and redundancy.
Stacked dissolved air filtration/flotation (DAFF) tanks (the largest plant of its kind in the world), followed by ultraviolet light disinfection (one of the largest in the world),and extensive computational fluid dynamics (CFD) and physical modeling all helped reduce the building footprint.
Under a separate site preparation contract, we implemented an effective, award-winning approach for concurrent, phased design and construction to deliver timely sitework, meeting all mandate-driven deadlines.
The green roof and surrounding wetlands utilize natural processes to control and filter 40% of stormwater, reducing the amount of stormwater runoff and pollutants entering the City's combined storm sewer system.
The political nature of the project demanded a comprehensive public outreach program to address concerns and ensure minimal construction impacts to the surrounding community.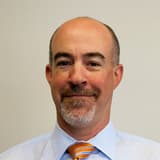 Matt Valade is a nationally respected water supply and treatment expert.

Related Topics:
Going Above and Beyond Underground
New York City's first water filtration plant provides critical system redundancy, ensuring high-quality water for 9 million residents.