Computational Fluid Dynamics (CFD) Modeling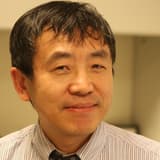 Dr. Sean Zhang is Hazen's CFD Modeling Lead and a renowned expert in the analysis of hydraulic structures and treatment processes.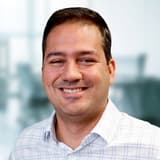 Dr. Alonso Griborio has extensive experience with 2Dc CFD and coauthored IWA's CFD Modeling for Wastewater Treatment Processes.
CFD modeling performs a detailed analyses of fluid flow, providing utilities with valuable insights into potential operational and economical efficiencies in water and wastewater systems.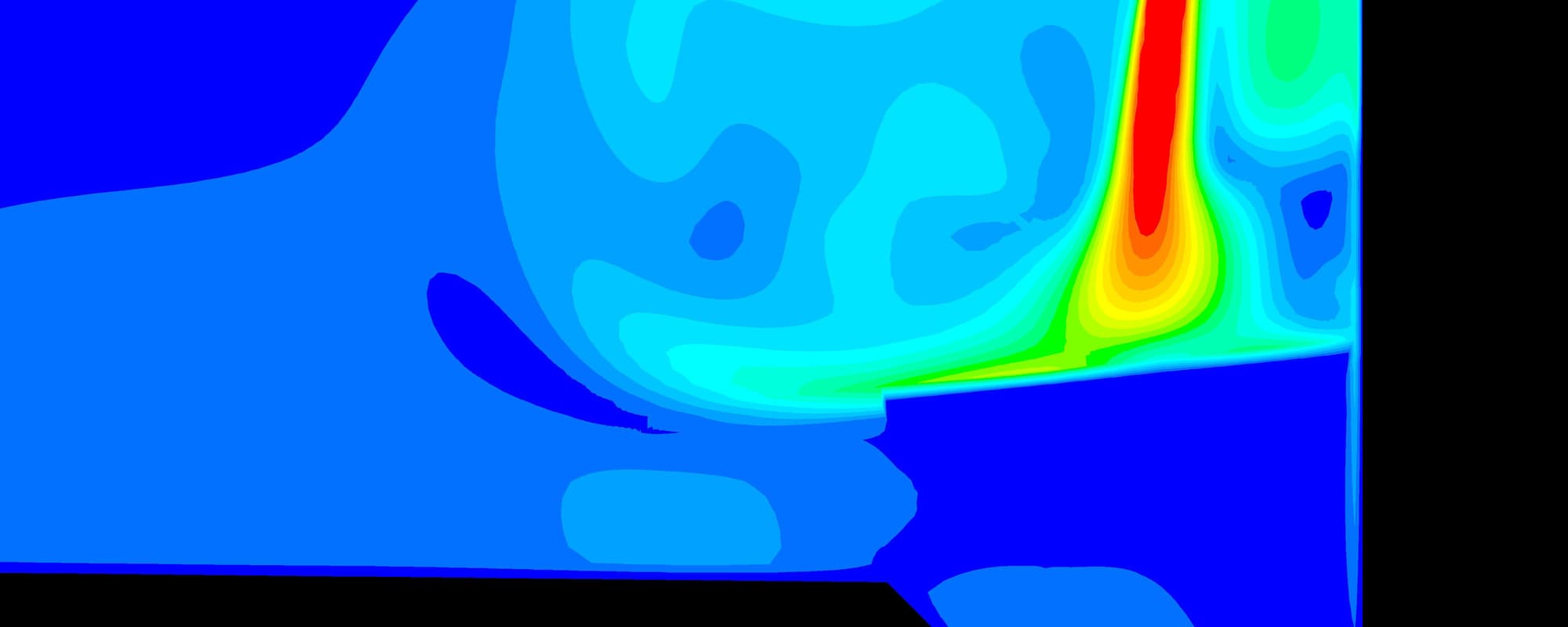 First to Adopt CFD into Detailed Treatment Plant Design
CFD applications fall into a few major categories: disinfection, pump intake, flow control structure, multiphase flow, chemical injection and mixing, and others. Each type of application solves specific problems using unique modeling techniques. For example, disinfection applications typically aim to eliminate short circuiting, meet contact time requirements and reduce the capital and operation costs.

CFD modeling can reveal simple and low-cost modifications that lead to significant production increases.
Hazen is among the first environmental engineering firms to integrate CFD into the detailed design of water and wastewater treatment plants. We have used the CFD package FLUENT since the mid 1990s and completed hundreds of CFD engineering and research applications in various water and wastewater treatment processes.
Key to Optimizing Wastewater Clarifier Performance
Our approach to analyzing primary and secondary clarifier performance includes the use of the 2Dc model, a state-of-the-art CFD model co-developed by Hazen. The 2Dc model is widely used in the industry and is considered the premier tool for clarifier optimization.

The 2Dc CFD clarifier model, co-produced by Hazen, is considered the premier tool in the industry.
Compared to traditional evaluation methods, CFD modeling allows for visualization of the internal conditions in the clarifier and prediction of effluent quality, providing an optimized design from both a process and economic perspective.
Our team is also well versed in the ANSYS Fluent 3-d CFD modeling software, as well as unconventional clarifiers such as squircles and hexagonal shapes.