Hazen Expands Water Resources Infrastructure Group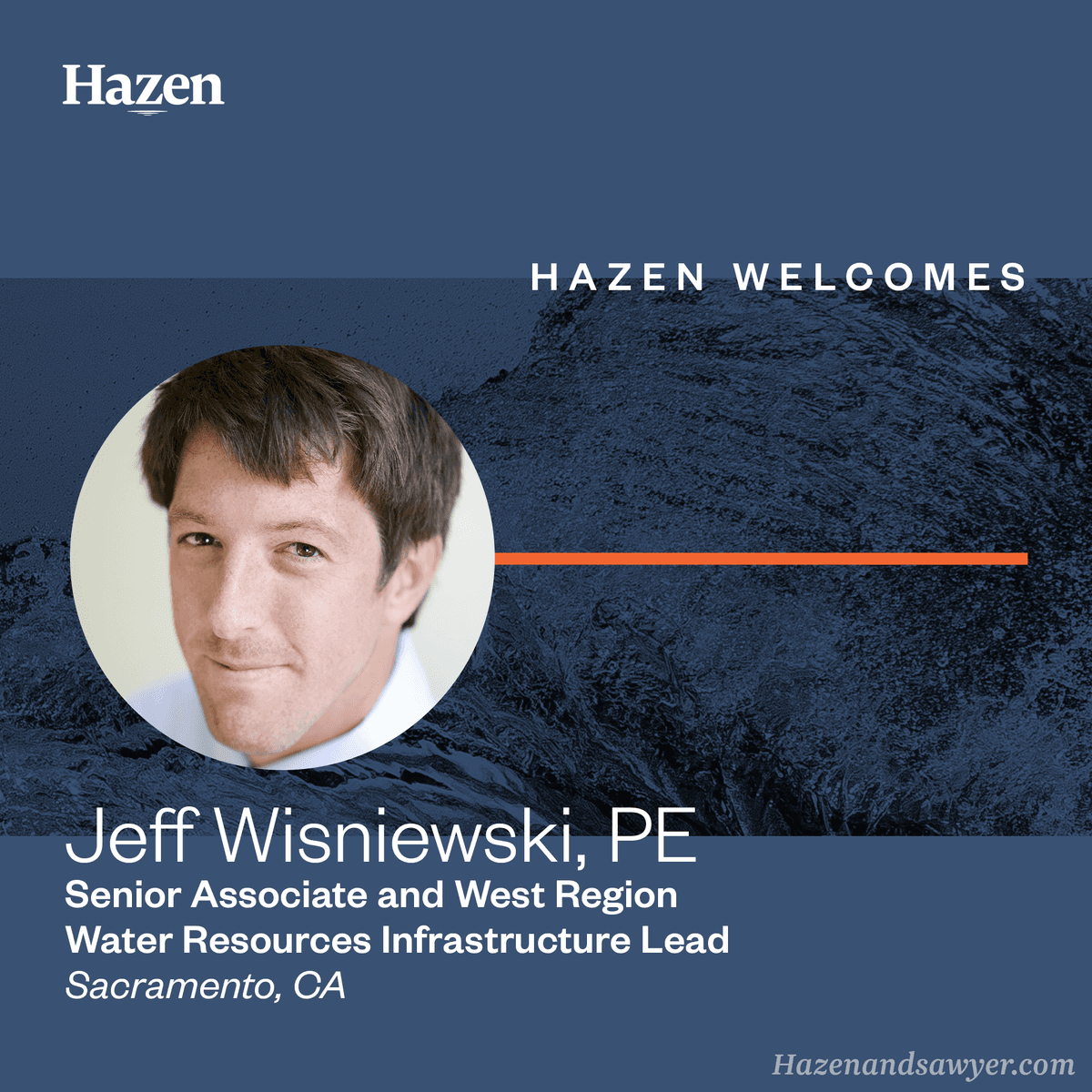 (NEW YORK, NY – April 18, 2023) – Hazen and Sawyer is pleased to announce that Jeff Wisniewski has recently joined the Firm's Water Resources Infrastructure (WRI) group as Senior Associate and West Region WRI Lead. Based out of the Sacramento office, Jeff will bolster the Hazen's WRI and dam safety projects and lead the West region in this growing market.
Jeff is a seasoned, respected project manager and engineering design manager with extensive experience in the design and construction of large, complex civil works projects, specializing in dams, levees, outlet works, and pump stations throughout California.
He has more than 20 years of experience managing and leading multi-disciplinary design teams, working with clients to develop innovative solutions, meeting challenging schedules, and exceeding expectations. Jeff is known for his decisive leadership, transparent communication to staff and stakeholders, and exceptional organizational skills.
"We are thrilled to welcome Jeff to the Hazen team," said Hazen Corporate WRI Lead Jeffery Powers. "Aside from his extensive experience and technical expertise, Jeff's commitment to his clients and developing tailored, long-lasting solutions will be a great asset to our municipal clients."
"I am energized and ecstatic to join the dynamic Hazen team and look forward to partnering with our water resources experts nationwide," said Wisniewski. "Water is a way of life in the West, and my priority is unwavering: deliver high-quality products on schedule and on budget, deliver on our promise of value for clients throughout the region, and deliver technical solutions to address the West's greatest challenge."