Potable Reuse Increases Community Sustainability and Military Base Security
By developing an approach to add potable reuse to their water supply portfolios, Hazen helped Fallbrook and Camp Pendleton become more self-sufficient when it comes to sustainable water management.
At a Glance
Hazen developed a conceptual design of a potable reuse facility on U.S. Marine Corps Base Camp Pendleton that could provide a new drought-resistant water supply to the military base and Fallbrook Public Utility District.
Since the water would be reintroduced through surface spreading, the system did not require reverse osmosis membranes, maximizing the amount of water that could be reused.
The increased output and self-sufficiency of the design will help the military base's water supply become more secure and sustainable for years to come.
Background
U.S. Marine Corps Base Camp Pendleton (CPEN) and Fallbrook Public Utility District (FPUD) operate a conjunctive use project in California's Lower Santa Margarita River Basin to share river water that was recharged by the local groundwater basin. CPEN pumps the water from the ground and sends it to FPUD, which provides treatment before the water enters its distribution system; however, the availability of this water depends on annual rainfall that is highly variable, causing the system to be underutilized in dry years. To maximize the use of the existing infrastructure, CPEN and FPUD are exploring the possibility of implementing potable reuse via groundwater augmentation.
To integrate potable reuse into CPEN's system, Hazen evaluated existing facilities at the military base and ensured the solutions being developed would comply with all state, local, and military regulations. The new groundwater augmentation system would also improve water security at CPEN by increasing self-sufficiency, which is being threatened by climate change and prolonged drought.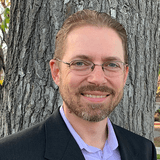 Fred Gerringer is a Senior Associate and a regional Water Reuse Practice Leader. He manages potable reuse projects for many clients in the western United States.
Related Topics: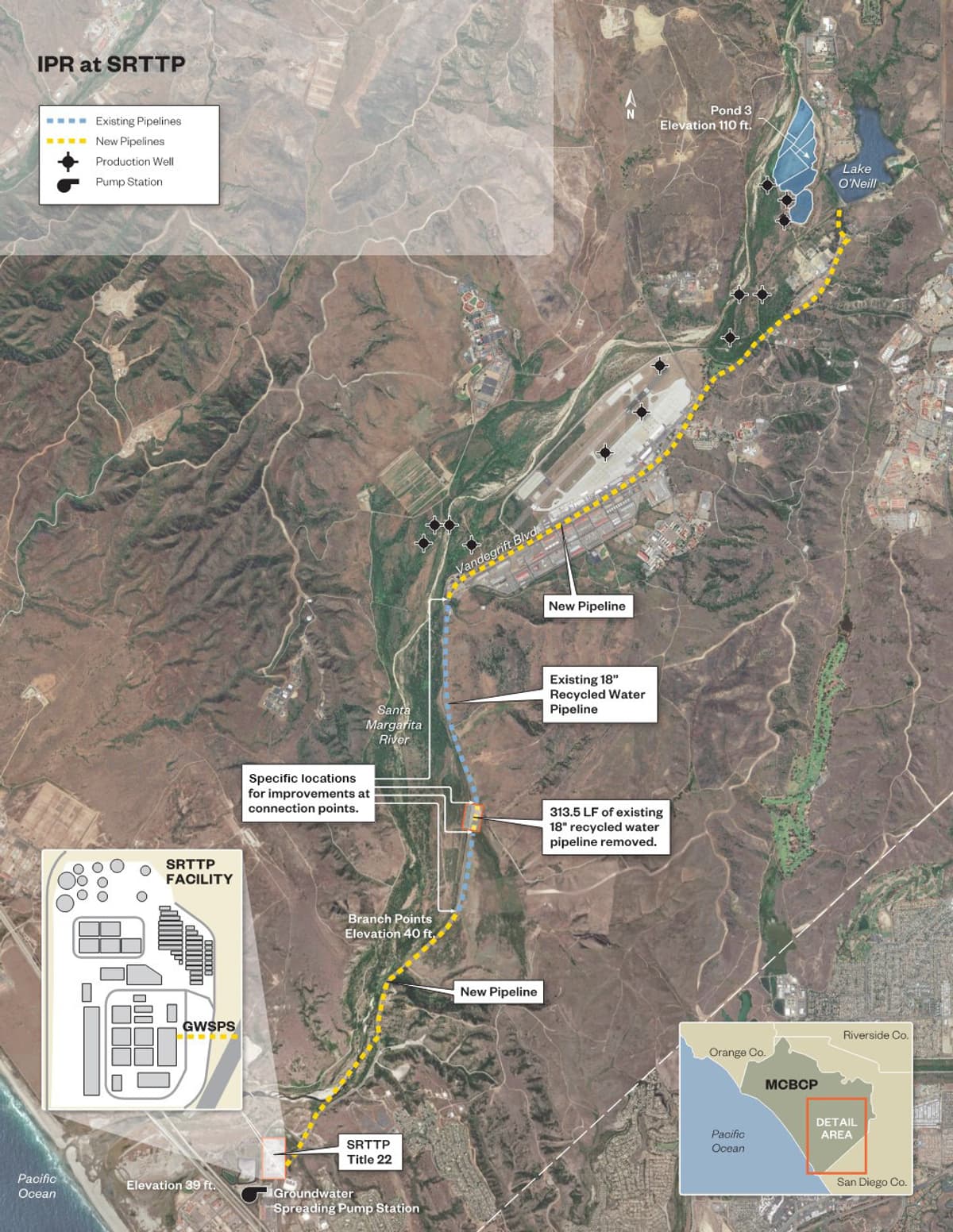 Hazen's Strategy
Hazen explored ways to beneficially reuse more of the recycled water produced at FPUD and CPEN water reclamation plants with the goal of increasing the amount of potable water available to both agencies; however, regulatory challenges affecting potable reuse at FPUD proved insurmountable, causing the focus of the project to narrow to groundwater augmentation at CPEN only. Hazen conducted a pilot test of the treatment technology at CPEN to determine how to efficiently produce potable water for the benefit of CPEN and FPUD.
Once the pilot test proved a success, Hazen explored policy and technical issues that could arise in the implementation of the potable reuse system and expansion of CPEN's facility to reach technical feasibility and compliance with California's standards for groundwater replenishment projects. This approach ensured that the project would achieve the vision established by CPEN and FPUD.

Because the water produced with CPEN's system would recharge the groundwater through surface spreading, California standards did not require that the recycled water be treated with reverse osmosis (RO) membranes.
The water produced by the facility will be pumped eight miles uphill through a pipeline before it recharges the groundwater through an existing spreading basin. This project will provide CPEN and FPUD with a drought-resistant water supply that will help them satisfy future water needs. In a region with variations in water availability, the self-sufficiency of this potable reuse system will provide water security for years to come.