OASIS Water Resources System Modeling
A unique software program that evolved from modeling a wide range of water systems, OASIS can model virtually any system quickly and accurately. As a mass balance and water-specific model, unlike generic tools, OASIS offers significant reductions in time and error in building river basin models.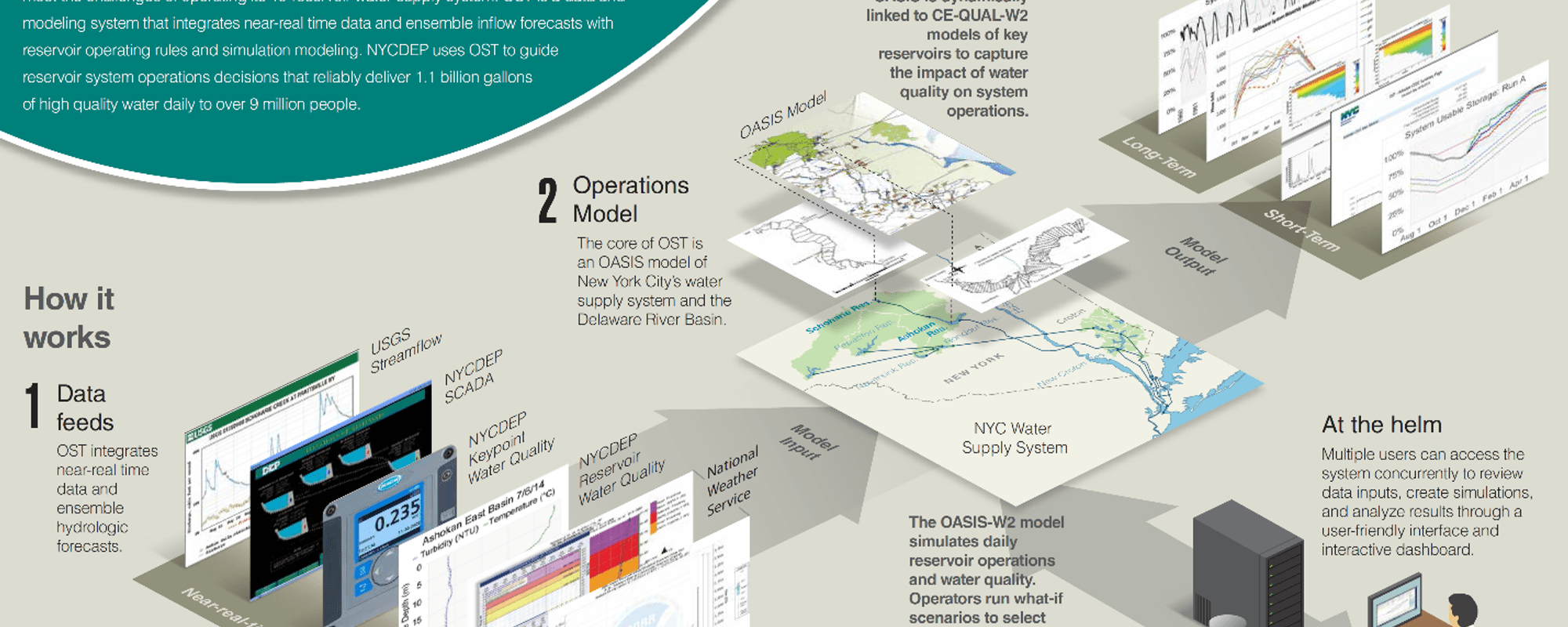 OASIS, along with its graphical user interface and pre- and post-processing programs, is an extremely powerful tool for water managers, operators, and other stakeholders. It enables them to see how their system reacts to demand management options, supply management options, changes in operating rules or water quality conditions, or sequencing of facilities. Raw water systems, hydropower generation, treatment plants, and distribution systems can all be modeled in OASIS. Output readily exports to common visualization tools like Excel and Power BI.
Software Developed for Water People, not Computer Programmers
The software's Operations Control Language (OCL) allows practical operating rules to be tested in planning mode and implemented with the same software in its operations mode. OCL is also used to harness the power of other dedicated software, such as water quality and groundwater models.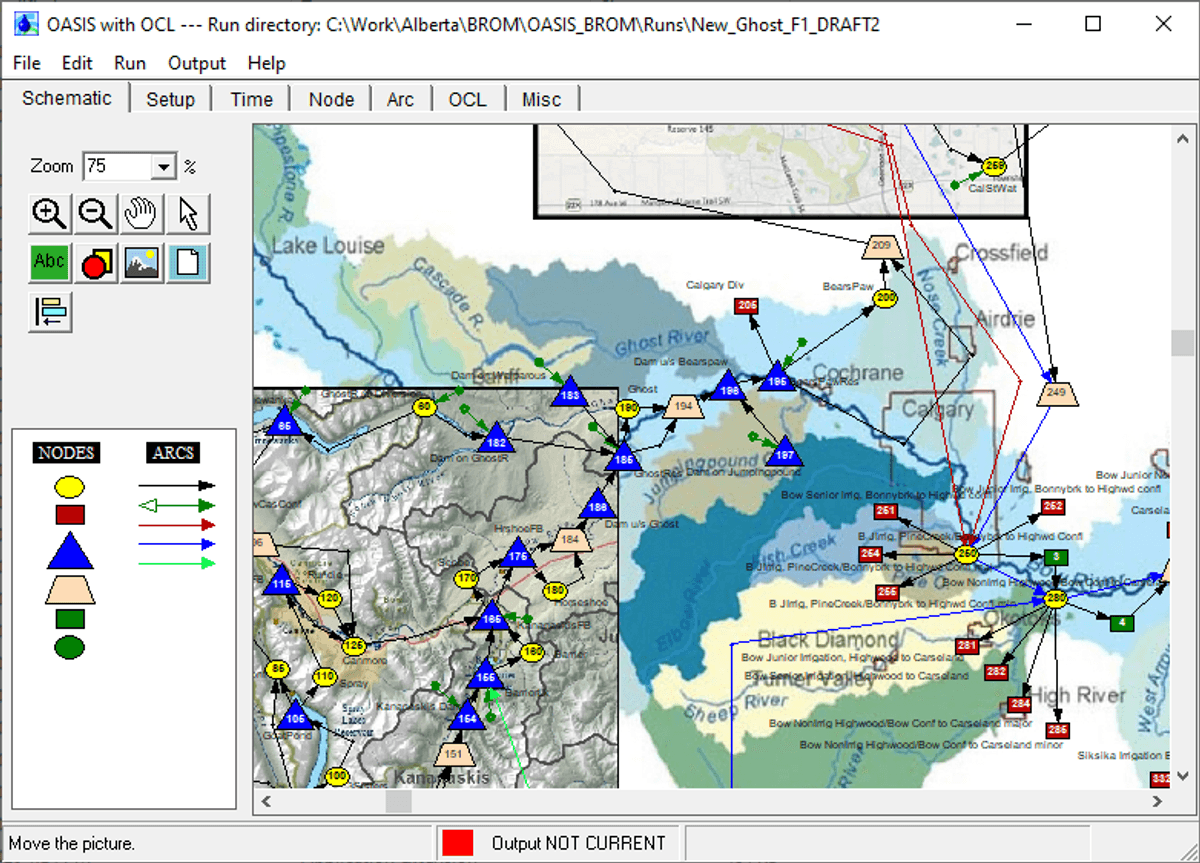 OASIS is one of many available means by which Hazen and Sawyer can provide river basin planning and management services and expertise to clients. However, because Hazen owns, maintains, and develops the software, OASIS can be customized to suit clients' needs, such as integration with other models and real-time data services such as SCADA and flow and weather forecasts. Furthermore, any project involving OASIS includes training and free upgrades, allowing client staff to be custodians and users of these models.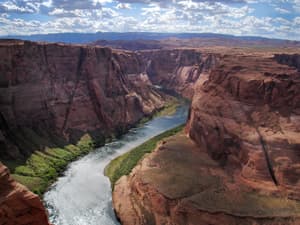 Our Work
OASIS is the standard for hydrologic modeling in four states (Georgia, Kansas, Tennessee, and North Carolina) and for the Delaware and Susquehanna River Basin Commissions. It is used by water utilities, environmental groups, and industrial clients across the United States, including New York City, the Salt River Project in Arizona, The Nature Conservancy and many, many others. OASIS has been used to inform water allocation in river basins affecting about 20 percent of the U.S. population.