Glenora Tributary: Stream Restoration and Wetland Preservation
Water quality improvement within Watts Branch was met through the combination of stream restoration, wetland enhancement, storm drain outfall improvement, and exposed sanitary sewer protection.

The award-winning Glenora Tributary stream restoration project was originally recommended in the Watts Branch Watershed Study and Management Plan adopted by the City of Rockville in 2001.
The 224-acre Glenora watershed was developed in the 1960s and is now 30% impervious. Since the 60s, the Tributary has enlarged and incised (migrated and deepened) exposing utilities and undermining previous bank protection work: riprap (large stones) and gabions (wire baskets containing small stones).
Project challenges included public acceptance, segmented reach restoration, and local erosion potential at tie-in points. The project goal was achieved through combining floodplain reconnection with stable stream geometry, installing structures promoting aquatic habitat (including regenerative stormwater conveyance outfall retrofitting), and converting the relic stream channel into a stormwater wetland.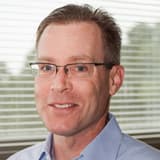 Tim Schueler specializes in the restoration of heavily degraded urban streams with limited site area access.

Related Topics:
From Pre-Construction to Completion
Our work increased stream length by 20% while creating three new wetlands and protecting all exposed sanitary assets.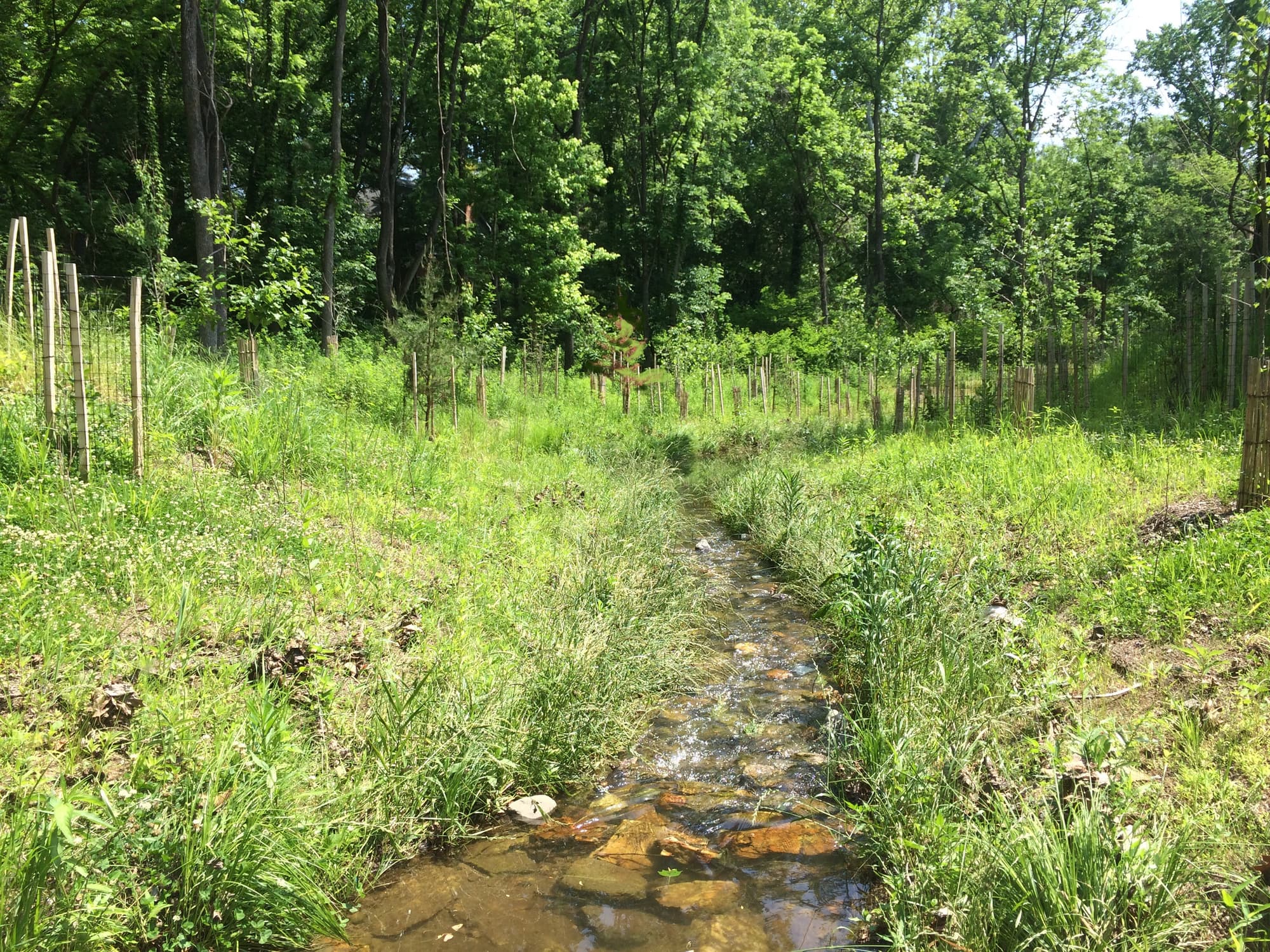 Project Outcomes and Benefits
Hazen generated four alternatives, ranking each by ecological uplift potential, environmental impact, and pollutant removal unit cost.
The recommended alternative (relocating the impaired stream to its historic location) was approved, increasing stream length by 20% while creating three new wetlands and protecting all exposed sanitary assets.
The restoration utilized reference reach data to design new geometry and grade control structures.
The design included repair of existing gabion baskets and construction of new imbricated rip rap walls to protect utilities (and adjacent residential properties) from bank erosion.
The project involved extensive on- and off-site meetings (over 20) to secure public acceptance and was named a 2015 Peerless Rockville Award winner for outstanding achievement in environmental restoration.