Hazen to Lead WRF 5171: Cost-Effective Approaches for Control of Multiple Constituents of Emerging Concern (CECs)
(ATLANTA, GA - July 20, 2023) - Hazen's Dr. Gayathri Ram Mohan and Christine Owen will serve as Principal Investigator (PI) and Co-PI for The Water Research Foundation's Project 5171: Cost-Effective Approaches for Control of Multiple Constituents of Emerging Concern (CECs).
The primary goal of this project is to document existing drivers, practices, and outcomes related to management of multiple CECs in watersheds. Given the dynamic and evolving nature of regulatory trends and recent advancements in analytical methods, watershed managers are gearing up to be better prepared by balancing available resources.

The framework developed through this project will help utilities prioritize strategies for management of CECs in all types of water, from both point and non-point sources, including industrial source control. The resulting risk registry and quantitative metrics will help utilities implement a risk-based strategy to manage CECs. Utilities will have a clearer understanding of where to apply management and treatment opportunities for CECs, addressing both removal and cost considerations.
The project will entail an extensive literature review to assess current monitoring and treatment of CECs and evolving regulatory drivers, utility surveys to assess watershed-wide CEC monitoring efforts in the US, and development of a risk-based framework using CEC occurrence data, treatment barriers, and water quality end goals. Using stakeholder-driven multi-criteria decision analysis, the project team will also develop quantitative metrics to guide utilities to the most efficient and cost-effective alternatives for CEC management in watersheds.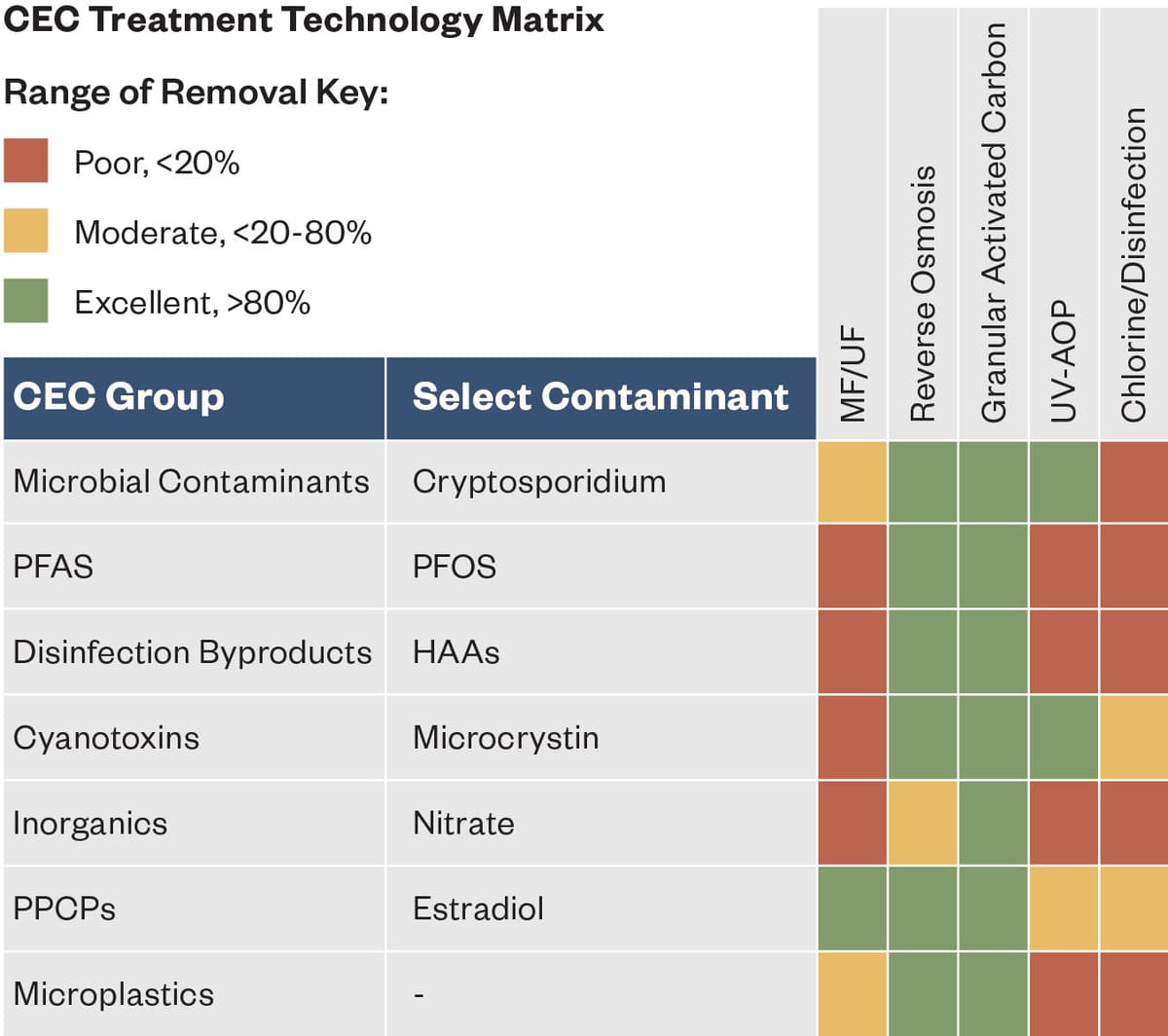 The project team also includes Hazen staff who bring a diverse array of knowledge related to occurrence, removal, and treatment of emerging contaminants including Dr. Conner Murray, Yoko Koyama, Dr. Saba Seyedi, Haley Noteboom, and Stephanie Ishii. For more information, web updates, and final project deliverables please visit WRF's website.

This project has received letters of support and funding from 11 utility partners across the US. If you are curious to learn more about managing CECs in your watershed or are interested in participating in this study, please contact PI Dr. Gayathri Ram Mohan or co-PI Chris Owen.