Lexington-Fayette Sewer System Program Management
Hazen and Sawyer serves as LFUCG's sanitary sewer system Program Manager, assisting the utility with all Consent Decree mandated initiatives. Using a comprehensive online project controls system, we plan, schedule, and oversee the implementation of over 150 CMOM related programs and tasks.
Project Outcomes and Benefits
Development of Remedial Measures to eliminate 82 recurring sanitary sewer overflows, in accordance with the Consent Decree. Proposed improvements are estimated to cost more than $500 million over a 12-year period.
Developing and studying alternate sites for proposed wet weather storage facilities.
Performing conceptual designs of the most complex wet weather storage projects and developing the related scopes of work for separate design consultants.
Developing cash flow models and funding applications for proposed capital projects.
Developing design standards for wet weather storage and standard specifications.
Procuring photogrammetry for all proposed capital projects, and geotechnical and environmental services for the wet weather storage sites.
Preparing quarterly and annual reports for submission to EPA.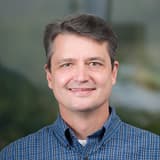 Jon Schubarth serves as Oper­a­tions Man­ag­er for Hazen's offices in Lex­ing­ton and Louisville.
Related Topics: