Design of In-Line Netting Facilities: Camden County Municipal Utilities Authority
The City of Camden owns and operates a Combined Sewer system that simultaneously collects sanitary sewage and stormwater. As part of the Solids/Floatables Control Plan adopted by the City of Camden, Gloucester City, and the Camden County Municipal Utilities Authority (CCMUA), 16 of the 28 outfalls in Camden City were selected as candidates for the in-line netting technology to screen ½" solids and floatables.

In-Line Netting Design and Installation
The City retained Hazen and Sawyer to design netting facilities at the 16 selected sites.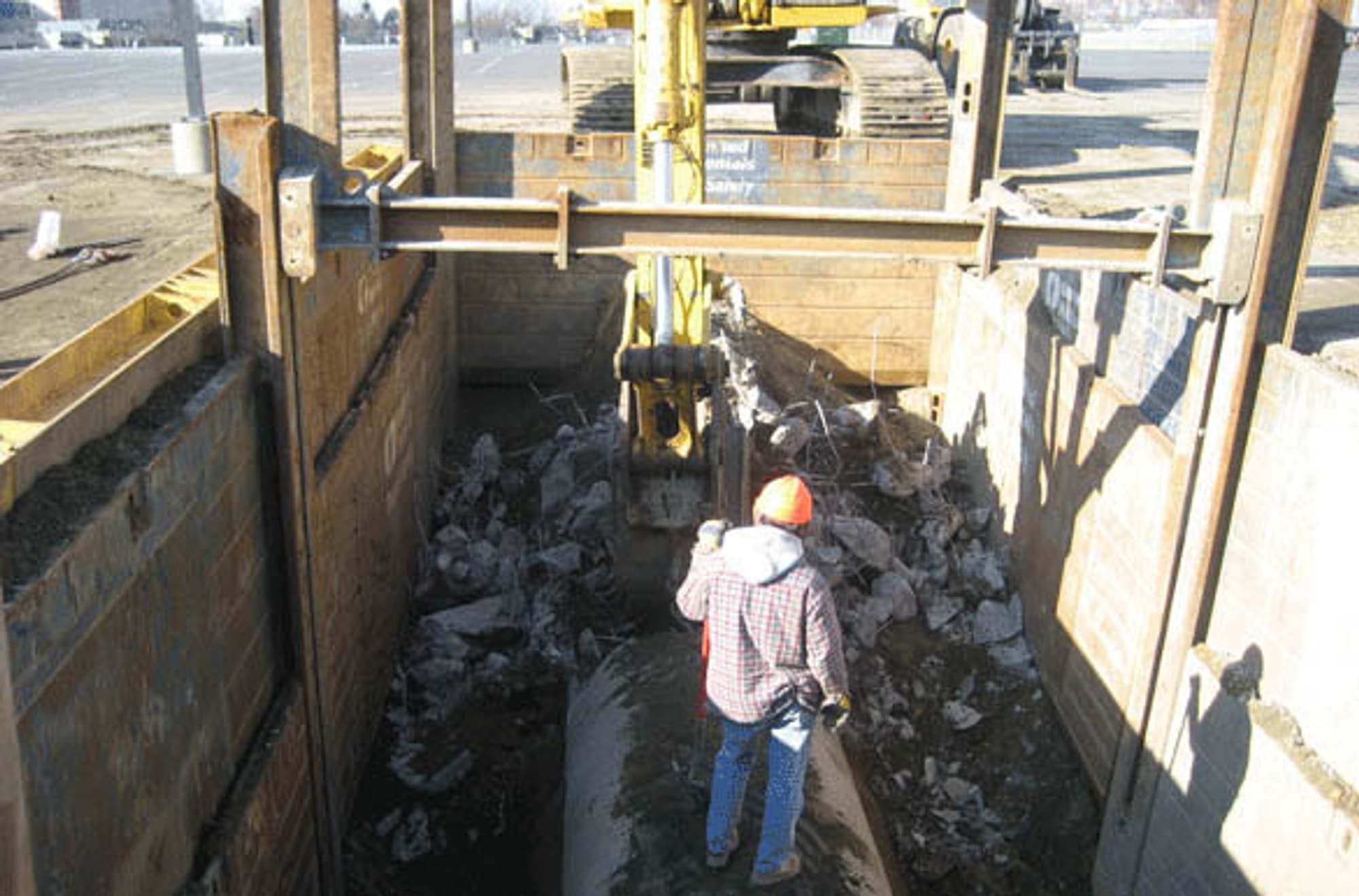 The system currently has 28 Combined Sewer Overflow (CSO) regulators and outfalls that allow discharge into the Delaware and Cooper Rivers during significant wet weather events, under which flows to the City's sewage treatment plant would greatly exceed its capacity. Regulations promulgated by the State of New Jersey required the City of Camden to control and screen solids and floatables ½-inch and greater in diameter within the CSO piping, to prevent these materials from being discharged into the river.
To design the 16 in-line netting facilities, Hazen and Sawyer performed a physical survey of each site, during which we located the existing regulators, tide gate structures, and CSO outfalls, and identified any constraints that would affect the design. We located the netting chambers on the discharge side of the existing regulators, to prevent normal sewage flow from being screened by the nets during non-storm events. We determined the size, number, and layout of the netting structure, and provided redundancy as a safety factor. In addition to preparing the designs and obtaining the necessary permits, we assisted CCMUA during construction, reviewing shop drawings, responding to contractor requests for information, and monitoring construction progress.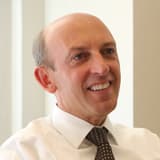 Peter Young serves as Hazen's cor­po­rate CSO Group Leader, and his areas of exper­tise include CSO facil­i­ty plan­ning and design, BNR plan­ning and design, and waste­water treatment.
Related Topics:
Project Outcomes and Benefits
Designed tidal control structures to prevent backwash of river water into the netting chamber and allow operators to change nets under all tidal conditions.
Coordinated with large group of stakeholders, including the City of Camden, CCMUA, NJ Department of Environmental Protection (NJDEP), and local utilities throughout all phases of the project, to streamline its implementation.
Helped CCMUA obtain all necessary permits, as well as low-cost project financing through the NJDEP's State Revolving Fund.