Three Projects Named 2020 ACEC-NY Award Winners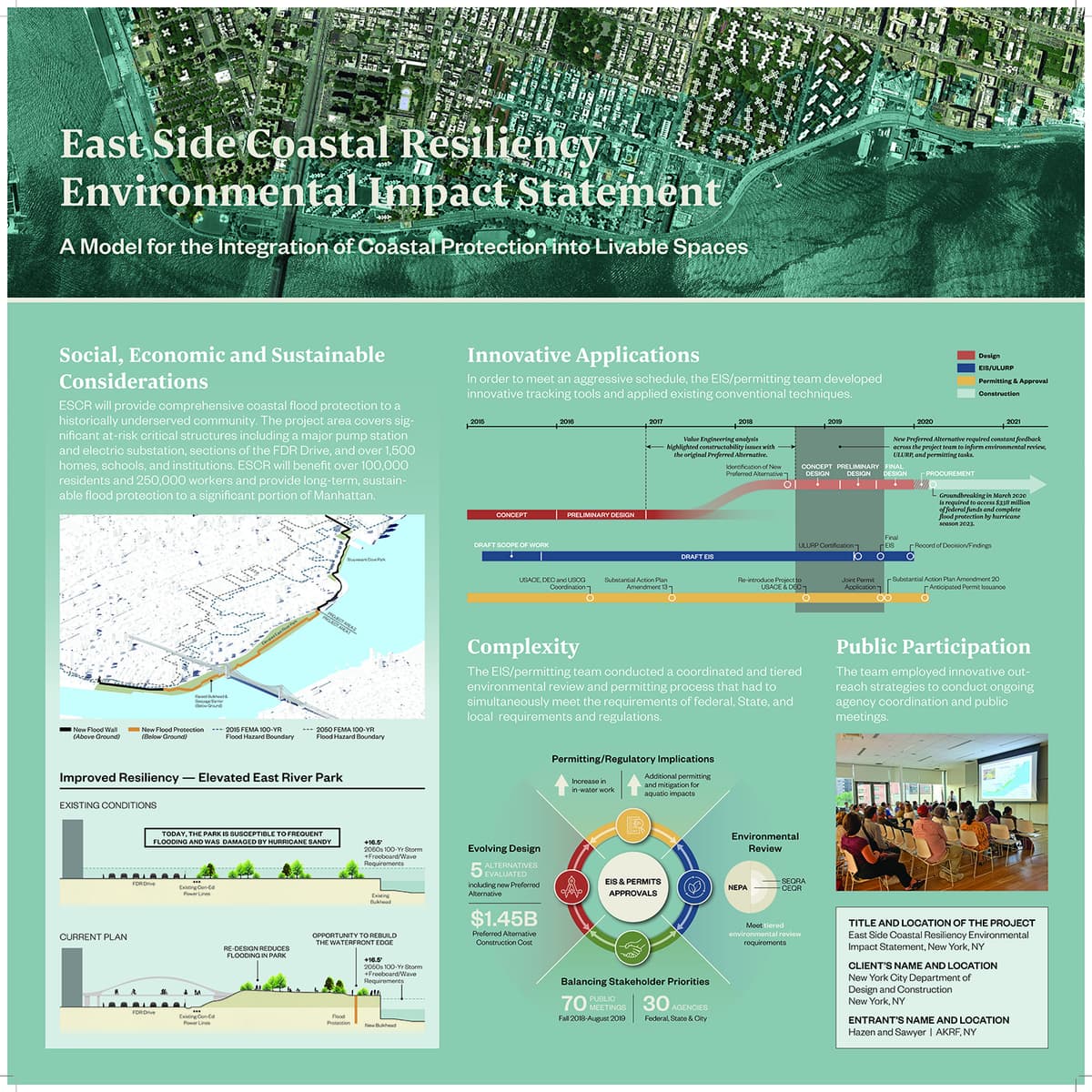 The $1.45 billion East Side Coastal Resiliency (ESCR) project required a comprehensive design, coordinated environmental review, and complex permitting to obtain HUD funding, requiring the project team to develop unprecedented procedures for concurrent design, environmental/public review, and permitting to meet the groundbreaking in March 2020.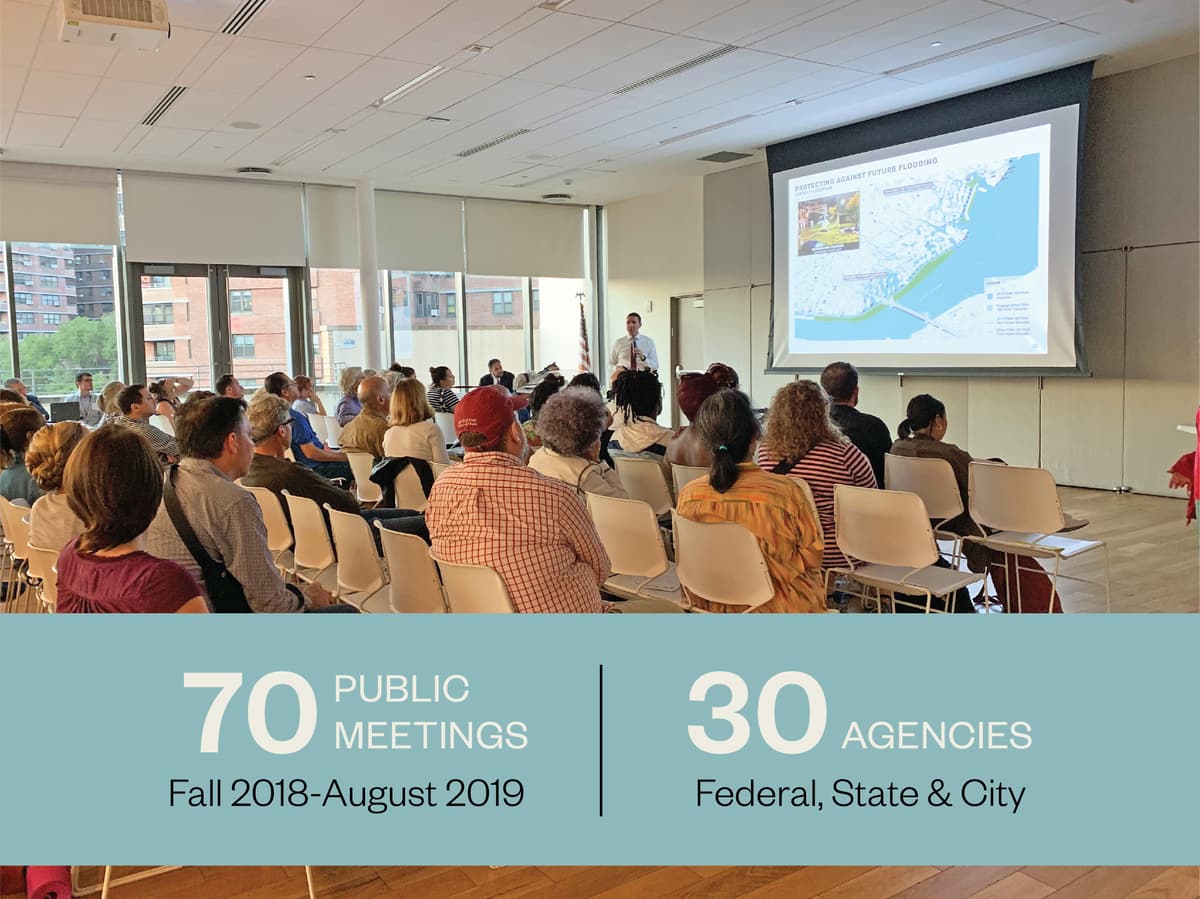 Over 70 public hearings and focused stakeholder meetings were conducted in less than one year to ensure stakeholder input, manage public perception, and consider community feedback. A number of innovative engagement strategies were employed, such as live design charrettes, open houses, and public engagement workshops. The project has created a road map for future resiliency projects in New York City.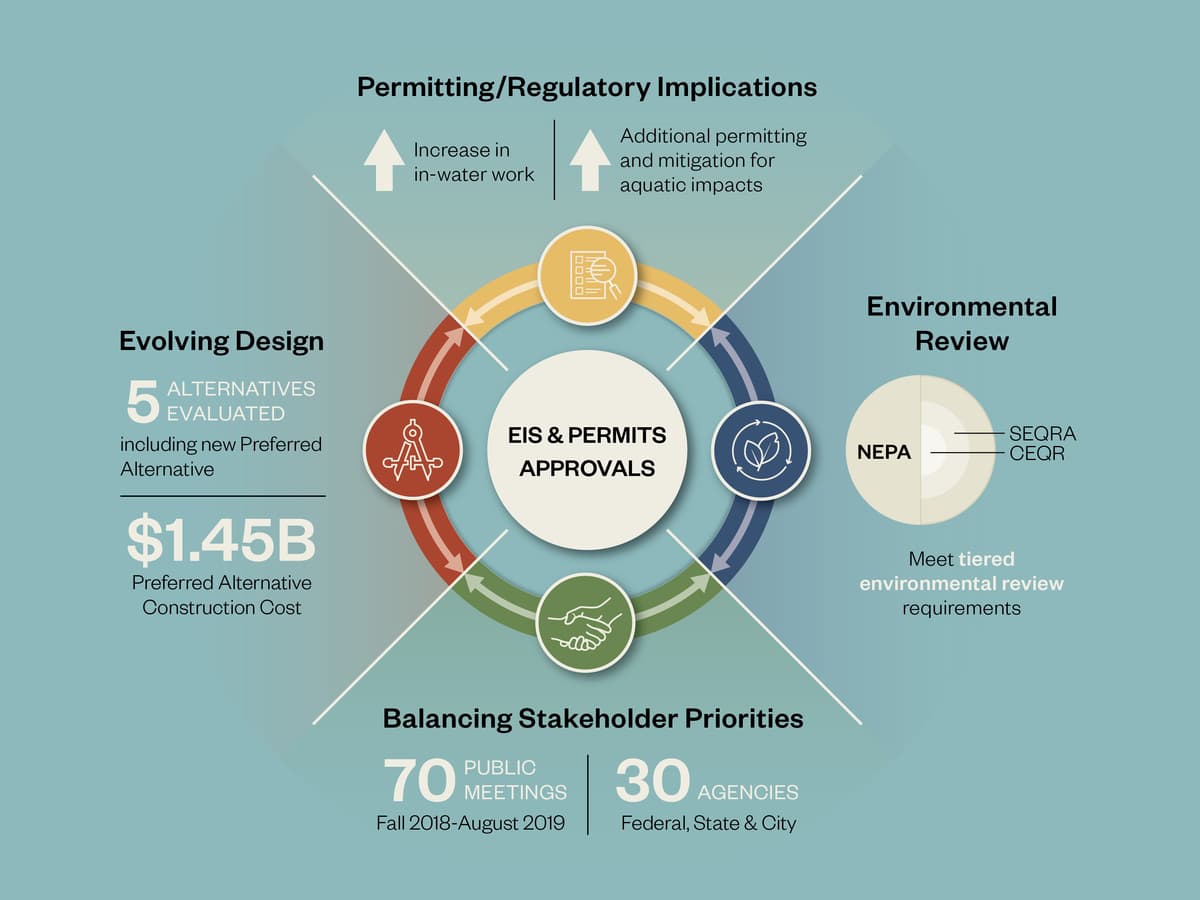 The ESCR project is unprecedented in scope, involving 30 Federal, State and City agencies. The project team is leading a coordinated effort that includes a tiered environmental review that simultaneously had to meet local (CEQR, ULURP), State (SEQRA, DEC mitigation requirements), and federal (NEPA, HUD-specific funding) requirements.
On the eastern shore of Alley Creek, progressively smaller sinuous channels provide 2.5 times more channel edge. This increased contact between the water and the vegetated edge allows more bacteria and other contaminants to be subject to UV exposure and filtration during low tide, improving water quality.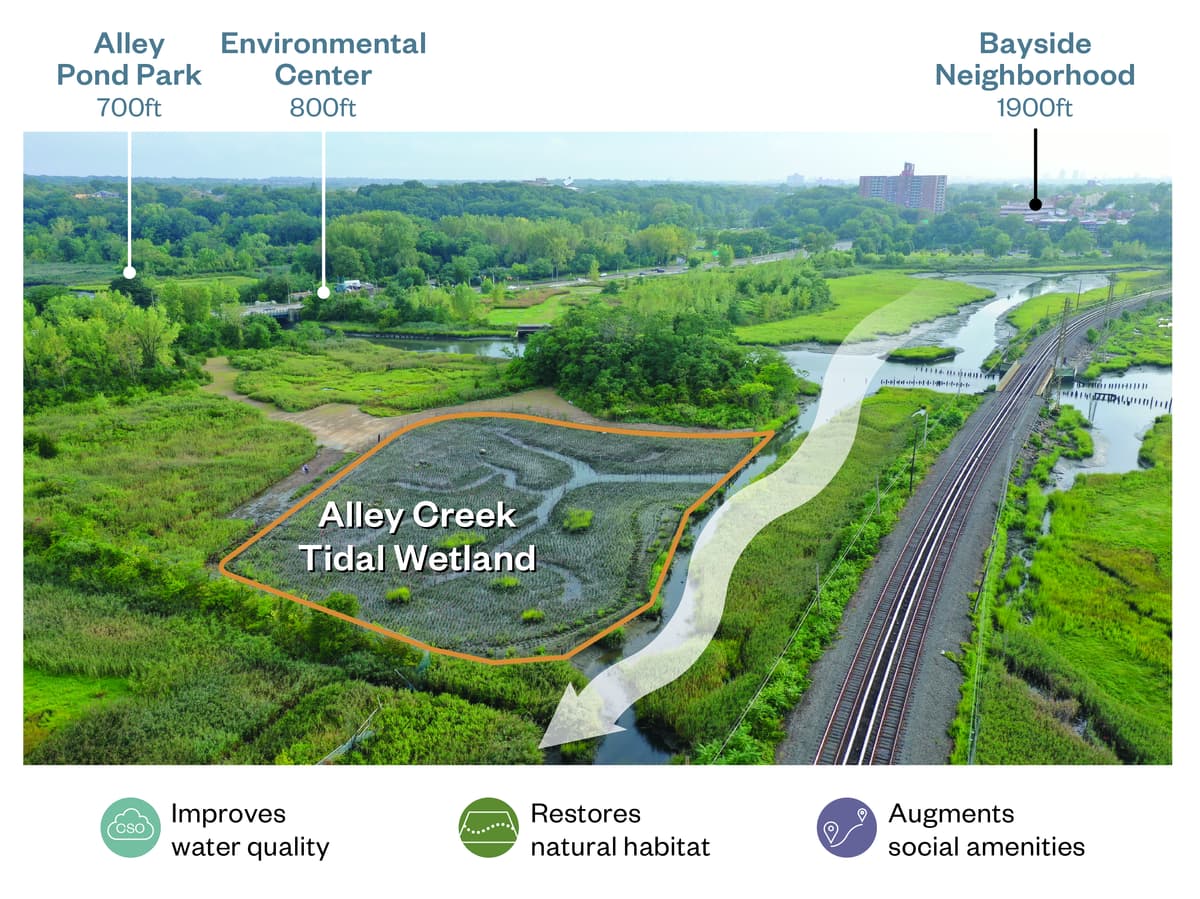 Contaminated urban fill and invasive vegetation was removed and replaced with thriving tidal wetland that improves the natural habitat corridor by providing diversity and the essential link that augments social amenities of the greater Alley Pond Park, Environmental Center, and surrounding neighborhoods.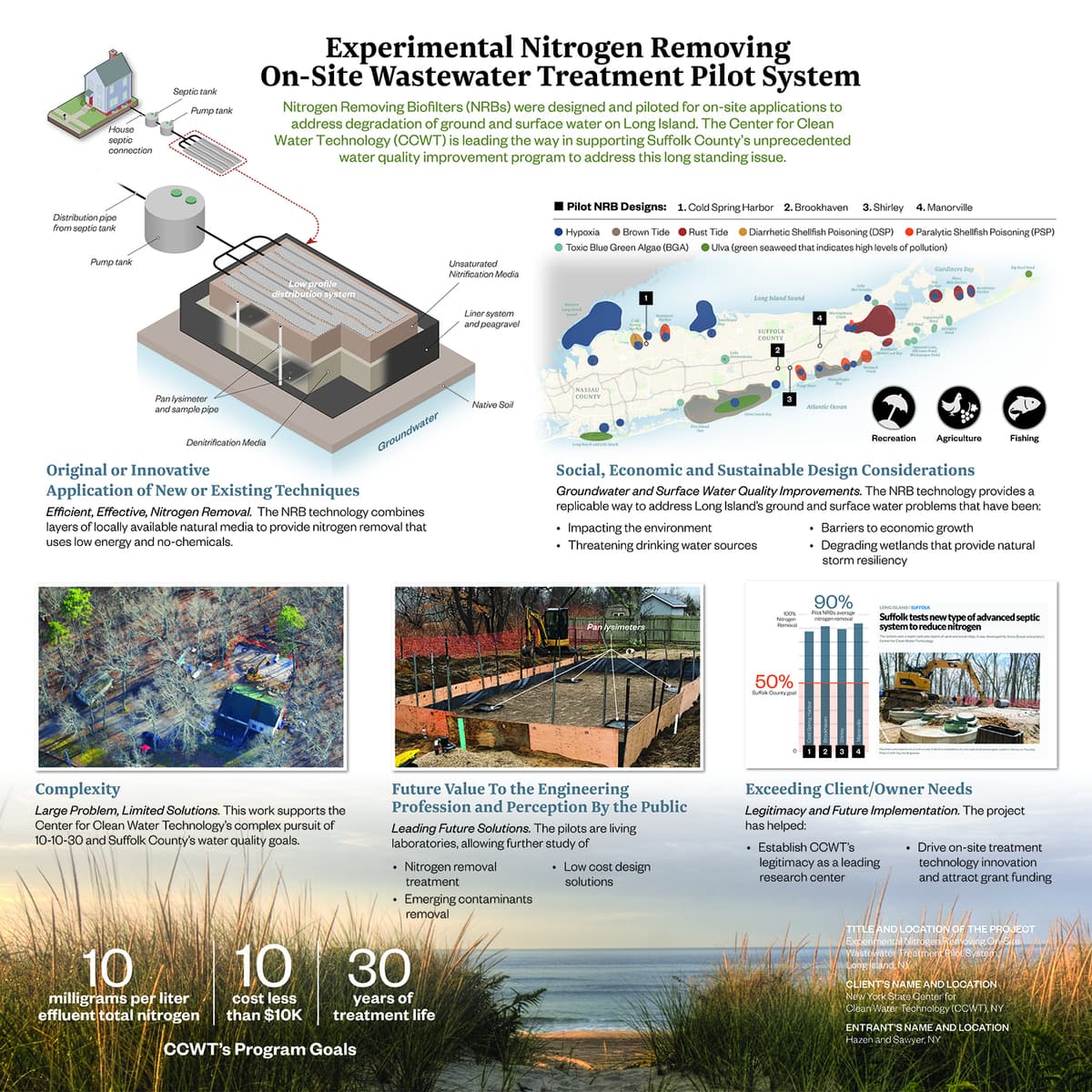 The NRB technology combines layers of locally available natural media to provide low energy, no-chemical nitrogen removal as a superior alternative for on-site wastewater treatment to Long Island's antiquated single home septic systems.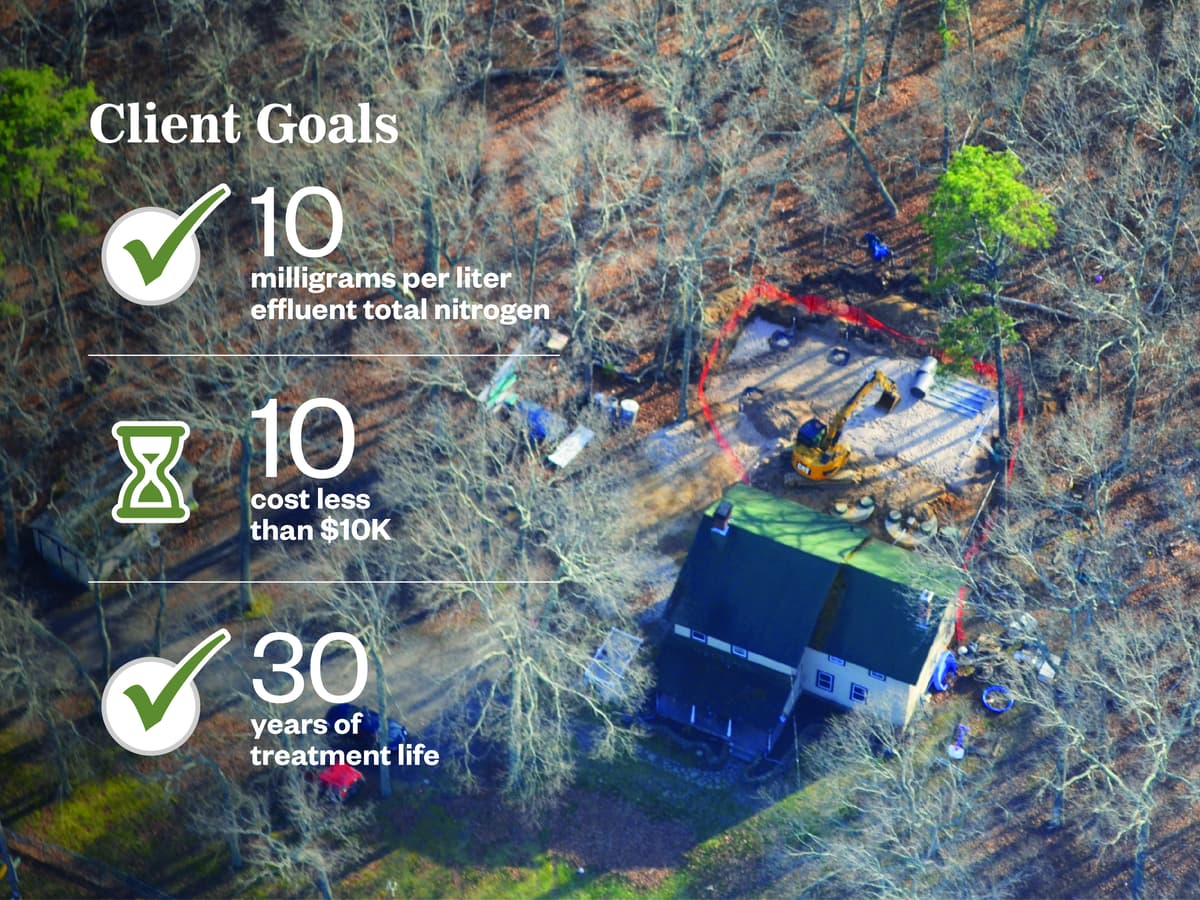 Our work in Suffolk County supports the Center for Clean Water Technology's complex pursuit of 10 mg/L of total nitrogen in the effluent, for less than $10,000, with minimal owner maintenance over a 30-year lifespan.
(NEW YORK, NY – November 18, 2019) – Three projects managed by Hazen and Sawyer were recently named ACEC-NY Engineering Excellence Award winners.
The East Side Coastal Resiliency Environmental Impact Statement (EIS) won a Diamond award, the Alley Creek Tidal Wetland Restoration won a Platinum award, and the Experimental Nitrogen Removing On-site Wastewater Treatment won a Gold award.
The East Side Coastal Resiliency Project (ESCR) is the largest post-Sandy resiliency project in New York, and the first to be implemented within Manhattan. The $1.45 billion project involves construction of an integrated flood protection system for a 2.4-mile section of Manhattan. The Environmental Impact Statement and permitting team is leading a coordinated effort that balances a tiered environmental review (NEPA, SEQRA, CEQR) with regulatory and design implications under an aggressive schedule. There is no precedent for a project of this size and scope in New York City. Once completed, ESCR will serve as a model for the integration of coastal protection into livable spaces.
The eastern shore of Alley Creek, a tributary of Little Neck Bay in Queens, is the site of a first-of-its-kind wetland reconstruction providing year-round water quality improvements and mitigating the effects of a nearby combined sewer overflow (CSO) outfall. This pilot project uses progressively smaller sinuous tributaries to maximize contact time between incoming water and native wetland plant species, improving water quality by removing fecal coliform bacteria and increasing dissolved oxygen levels.
For 40 years, water quality in Suffolk County has plummeted due to increasing nitrogen levels, causing issues in local lakes and coastal marine waters, threatening public safety, and restricting growth. This nitrogen increase is attributed to wastewater discharged from individual on-site wastewater treatment systems or unsewered systems like antiquated cesspools and septic systems found in 70% of Suffolk County homes. The New York State Center for Clean Water Technology (CCWT) selected Hazen to evaluate available on-site wastewater treatment technologies. Nitrogen Removing Biofilters (NRBs) were the most effective technology based on cost per pound of nitrogen removed. CCWT then tasked Hazen to design and install five NRBs in Suffolk County.
The Engineering Excellence Awards are presented to projects that encompassed both the public and private sector in the following categories: studies, research, and consulting services; building/technology systems; structural systems; surveying and mapping technology; environmental; waste and storm water; water resources; transportation; energy; industrial and manufacturing processes and facilities; and special projects.
These winners will be honored at the Annual Engineering Excellence Awards (EEA) Gala, which will take place at the Hilton Midtown in New York City on April 4, 2020. The winner of the Empire Award — an award given to the highest rated project in New York State — will be announced at the EEA Gala. All Diamond Award projects designed and built in New York State are in contention for the Empire Award.