Industry Peers Gather at 2023 Innovations in Process Engineering Conference
Conference provides opportunity to discuss advances in latest wastewater treatment tools, technologies, and strategies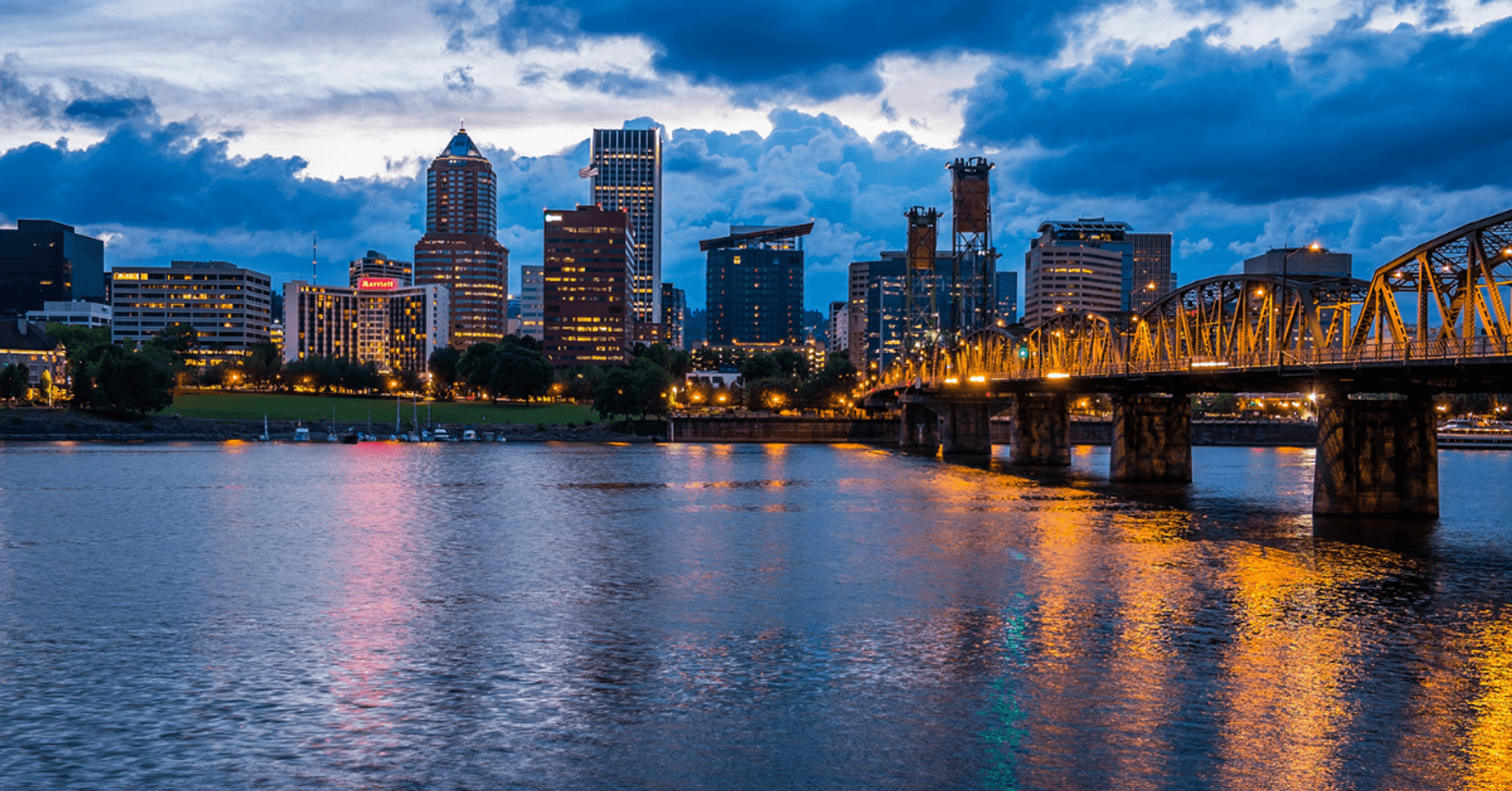 (PORTLAND, OR – June 1, 2023) – Hazen and Sawyer is attending the Innovations in Process Engineering (IPE) Conference, jointly hosted by the Water Environment Federation (WEF) and the International Water Association (IWA), being held June 6-9 in Portland, Oregon.
The IPE Conference provides an annual opportunity for industry peers to discuss advances in the tools, technologies, and strategies used for the research, design, and operation of treatment plants and exchange ideas about the next generation of process technologies.

At this year's event, Hazen will be participating in 13 presentations that cover a wide-ranging list of innovative process engineering topics, including nutrient removal technology, PANDA, densified activated sludge (DAS), aerobic granular sludge, and nitrogen removal.

Specifically, staff presentations include:

Combination of EBPR, Endogenous Denitrification, Partial Nitrification/Denitrification and Anammox to Achieve Cost-Effective Nutrient Removal
Application of Partial Nitrification- Denitrification-Anaerobic Ammonia Oxidation for Nitrogen Removal in Tertiary MBBR
Understanding Factors that Influence DAS Stability and Performance – Influence of Carbon Management Strategy, Physical Selection and Aeration Control
Leveraging Densified Activated Sludge and Partial Nitrification/Denitrification/Anammox within an Integrated Advanced Water Treatment Facility for Large-Scale Potable Reuse
Successful Full-Scale Demonstration of Nitrogen Removal in a High Purity Oxygen Facility with no Infrastructure Modification
Unraveling the Differences between Densified and Flocculant Activated Sludge Properties
Strategies for Managing Recalcitrant Nutrients to Meet Low Nutrient Limits
Process engineering – including the design, operation, control, optimization, and intensification of chemical, physical, and biological processes – has been the basis for thousands of successful projects Hazen has helped deliver across the U.S. and abroad. These panels represent an opportunity to share learning and insights from our most recent project successes and explore their application for other facilities.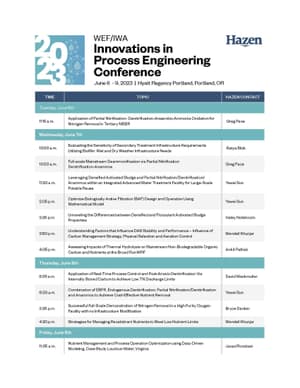 Click on image above to expand and view full agenda of Hazen presentations.