Preparing for Major Storm Events with 2D Flood Modeling and Visualization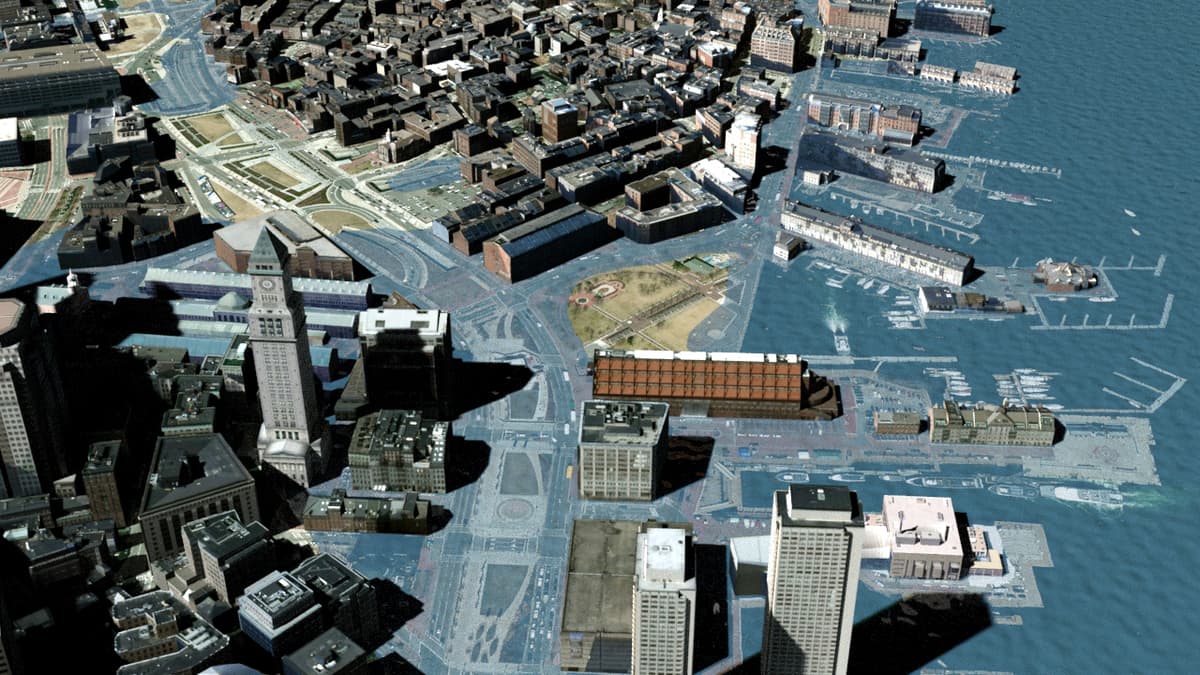 Graphical representations of flooding predictions will help City planners and residents understand the potential extent and impact of sea level rise and different types of storms. Preliminary depictions/results shown.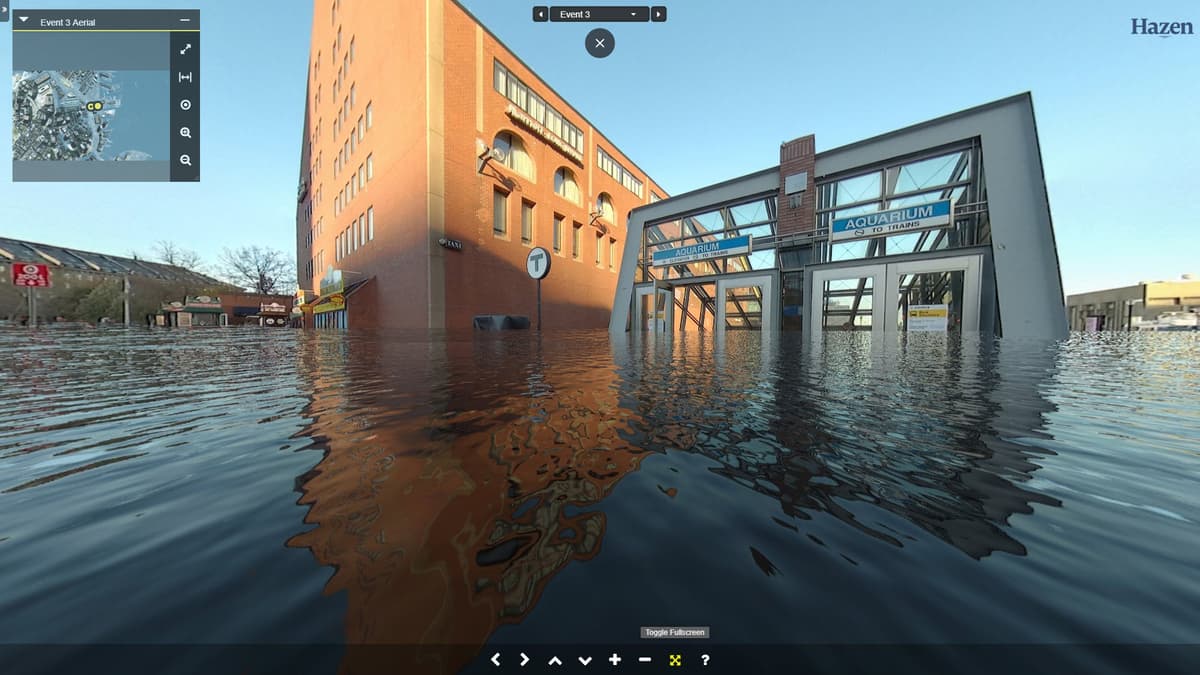 By rendering model predicted flooding in an interactive 360-degree environment (similar to Google Streetview ™), Hazen is developing tools that will help City planners and residents intuitively understand how flooding has the potential to impact their daily lives. Preliminary depictions/results shown.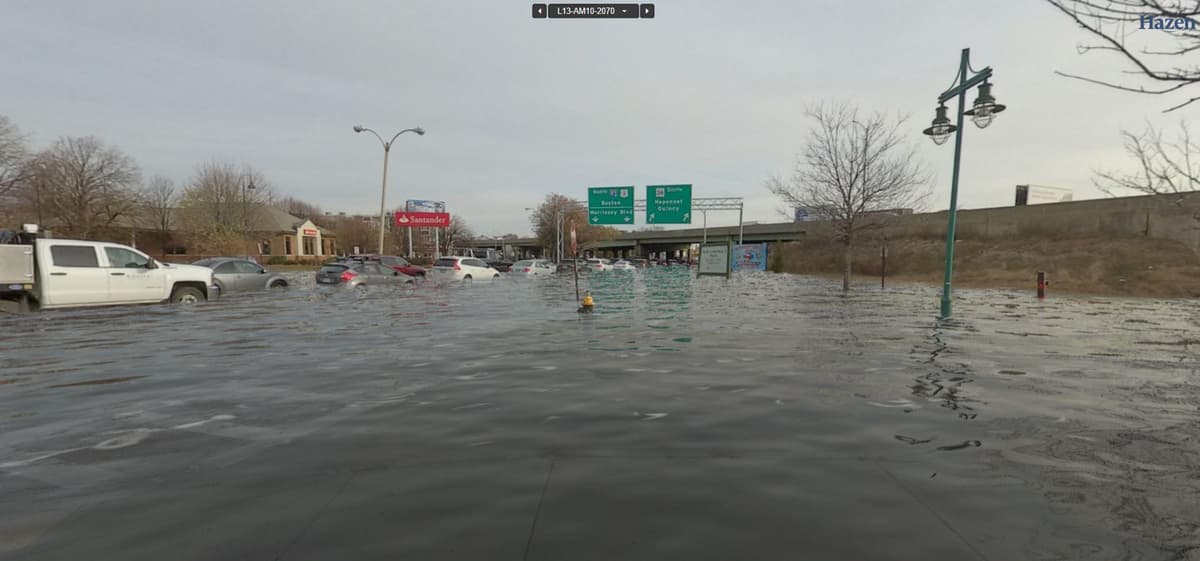 Interactive 360-degree renderings are being developed at key locations throughout the City of Boston. By developing renderings at these key recognizable locations, users will have the ability to see how flooding has the potential to disrupt transportation, hospitals, schools, and other critical infrastructure. Preliminary depictions/results shown.
As climate change becomes an undeniable reality, planners of infrastructure projects and agencies are taking steps to ensure coastal areas and other flood-prone regions can handle more frequent and more powerful storms. Stormwater modeling software, which provides dynamic rainfall-runoff simulations, is one tool that is assisting in this effort.
In Boston, the city's water and sewer commission is working with civil engineering firm Hazen and Sawyer to develop an EPA Stormwater Management Model that will help predict how the city would be affected in the event of a major storm event.
After Hurricane Harvey hit Houston in 2017 Boston Mayor Marty Walsh (D) became concerned about similar massive flooding in Boston, says Charlie Jewell, director of planning and sustainability at the Boston Water and Sewer Commission.
Walsh wanted to know how many people would need to be evacuated from which parts of the city and for how long, Jewell said. He also wanted to know whether evacuation centers, emergency responders and hospitals would be in the affected areas.
The city already has a storm water management model, which helps predict runoff quantity and quality from drainage systems. Using that as a foundation, the city hired Hazen and Sawyer to assist with the $841,000 stormwater management project in July 2018. the commission began developing multiple storm scenarios from a 10-year to a 500-year event, Jewell says. Harvey was a 500-year flood event. The firm is running 24 models.
This is one of the first studies that examines potential flooding impacts using a dynamic two-dimensional model in such a large scale, says Charles Wilson, who is leading the modeling work at Hazen and Sawyer. "Most previous 2D modeling studies have been limited to a neighborhood-sized area, while the 2D extent in this study covers nearly half the city," he says.
The study will provide initial information that could be used in future resiliency studies, emergency planning and storm preparedness.
This article is excerpted from ENR.
For more information, please contact Chuck Wilson at cwilson@hazenandsawyer.com.