WSSC Water Commissioners Approve Phase Two Funding for Innovative Piscataway Bioenergy Project

Upon completion, the facility is projected to help save WSSC customers approximately $3 million per year while vastly expanding the commission's green energy capabilities through increased production of renewable biogas.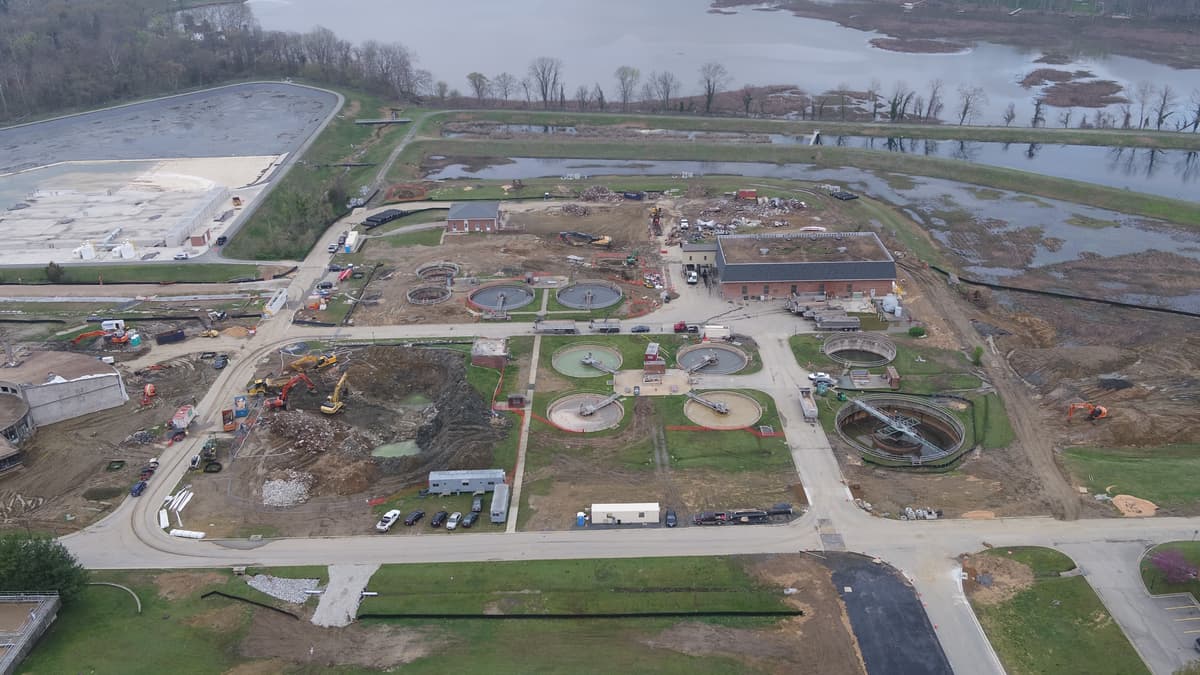 A drone picture from the March 2020 shows early progress on the site preparation work for the project.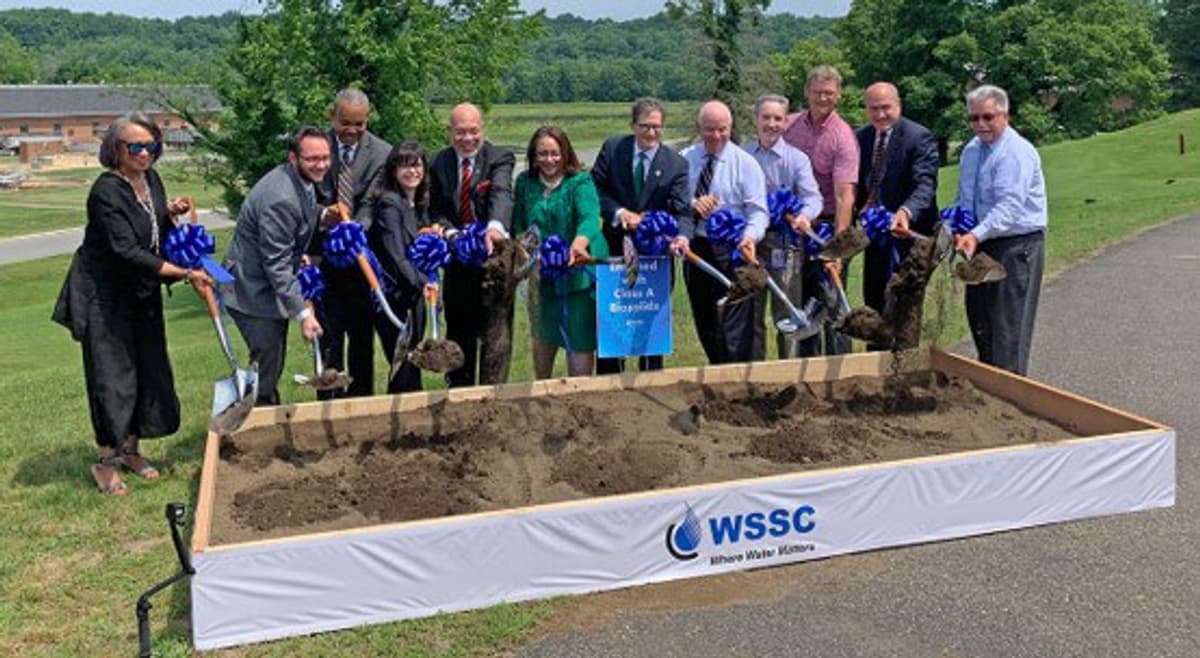 The project team breaking ground prior to Phase One of the facility, which entailed demolition of existing on-site facilities and relocation of existing site utilities.
(SILVER SPRING, MD) - On April 15, WSSC Water Commissioners approved Phase Two funding to complete the construction of the Piscataway Bioenergy Project.
Located at the Piscataway Water Resource Recovery Facility in Maryland, the innovative facility will transform sewage into renewable energy. The $228 million for Phase Two brings the total investment in the green-energy project to $271 million and marks the final funding needed to construct WSSC Water's largest and most technologically advanced project.
At the heart of the project is how WSSC Water handles biosolids – the nutrient-rich organic materials resulting from the wastewater treatment process. Currently, WSSC Water's five major water resource recovery facilities produce about 8,000 tons of Class B biosolids each month. With the addition of the green technology at Piscataway's new facility, the amount of biosolids left over from the treatment process will be significantly reduced. The cost to haul and dispose of the product also will be greatly reduced and the need to use lime to control odor will be eliminated.
The remaining biosolids will be significantly cleaner (Class A), making the disposal process much easier and allowing the final product to be sold and distributed as fertilizer. This new process will save WSSC Water customers more than $3 million per year by reducing WSSC Water's operating costs.
The process to create Class A biosolids will generate renewable fuel to help run the plant. Methane gas will be produced, which will be captured and upgraded to natural gas quality to provide the Piscataway facility with a clean, green, and reliable power source.
The approval of the Phase Two funding allows for construction of the anaerobic digesters as well as the purchasing and installation of the thermal hydrolysis equipment, in addition to all of the other related process equipment including the methane gas upgrading facility and a state of the art sidestream treatment facility that will continue to ensure the Piscataway WRRF meets its nutrient removal requirements at all times. The design-build team of PC Construction, Stantec, and Hazen and Sawyer has completed the design of Phase Two and are continuing to work with WSSC Water to collaboratively move through the construction process. The entire project is on schedule to be completed mid-2024.