Achieving Energy Self-Sufficiency by Integrating Biosolids and Energy Strategic Plans in Goleta, CA
The Goleta Sanitary District (GSD) is committed to being good community stewards of public health, the environment, and public funds. This commitment includes a vision for diversifying the beneficial use of biosolids and pursuing energy self-sufficiency practices. The project aims to provide the roadmap for GSD, being a small utility (9 mgd capacity with 4 mgd AAF), to reach energy-sufficiency by reassessing their biosolids management practices in combination with various energy management approaches including maximizing digester gas generation and determining the most efficient digester gas utilization methods, along with assessing energy storage options, and other renewable energy sources.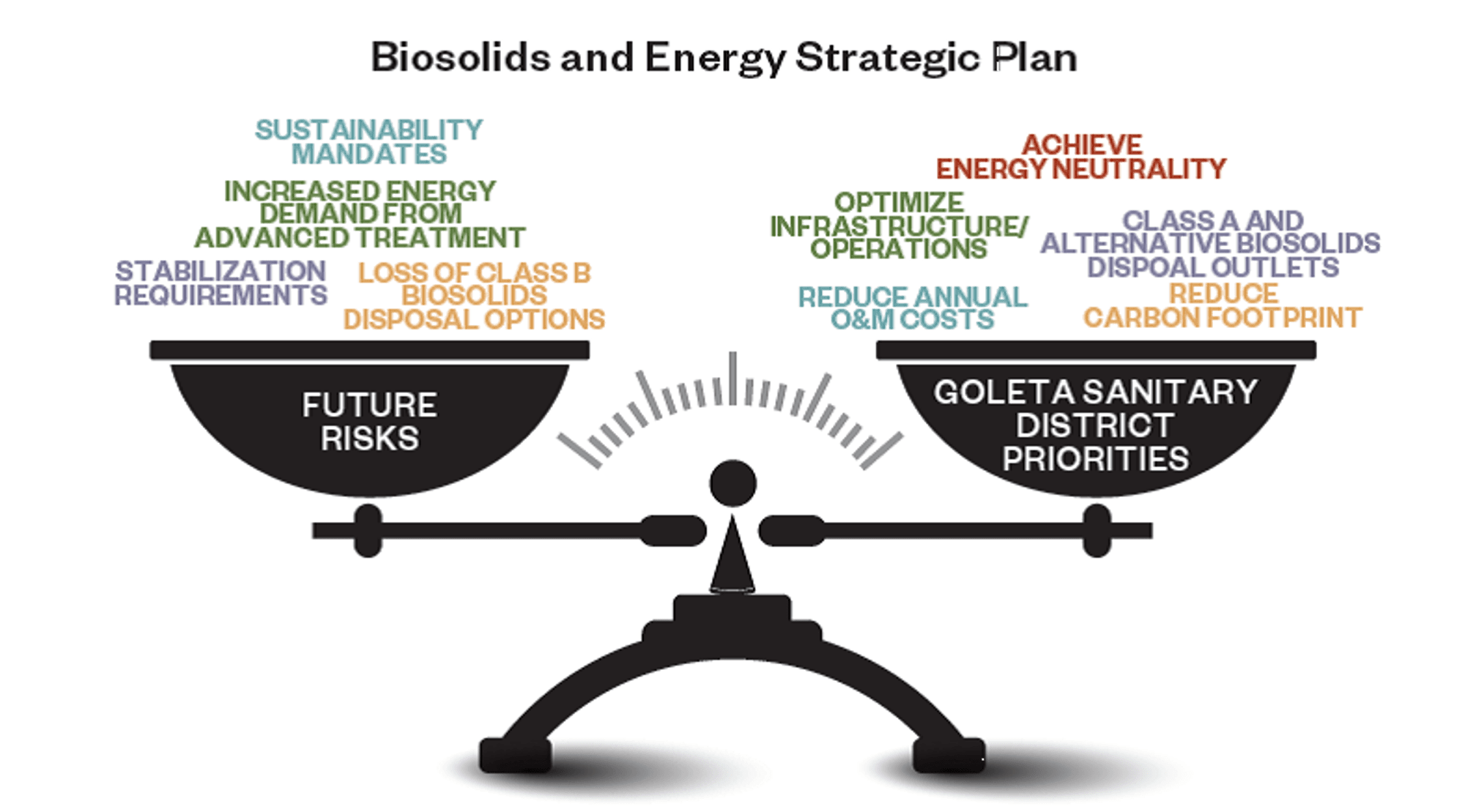 Project Outcomes and Benefits
Biosolids end use market assessment (conducted by our subconsultant) indicated that there is a market for Class A compost and thermally dried material, but not for Class A cake product.
GSD evaluated partnership with the University of California Santa Barbara (UCSB) to process source separated food waste (FW) via co-digestion, to increase digester gas production and potentially capture a new revenue stream.
GSD also explored available amount of Fats, Oils and Grease (FOG) in the area that could be utilized for co-digestion.
The digestion complex has enough capacity to accept both available FOG and FW. Codigestion will allow GSD to approximately double the biogas production for beneficial use.
Increasing digestion capacity and biogas production can be practiced with technologies such thermal chemical hydrolysis (such as PONDUS and Lystek) and recuperative thickening. Evaluation for recommendation is based on life cycle cost analysis of each technology.
Producing high quality biosolids products such as compost and dried material is currently being evaluated.
Multiple biogas utilization scenarios including Combined Heat and Power (CHP) and Renewable Natural Gas (RNG) Production are being explored by using Hazen's Energy Balance and Analysis Tool (EBAT) calibrated for GSD.
EBAT model provides a Microsoft Power BI dashboard to serve as a long-term energy neutrality evaluation tool for multiple biogas utilization strategies, capital costs, hauling costs, and co-digestion tipping revenue for GSD. The dashboard also serves as a tool for GSD staff to communicate with the Board of Directors and public stakeholders.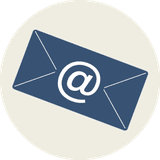 Related Topics: