East Side Coastal Resiliency Environmental Impact Statement
The East Side Coastal Resiliency Project (ESCR) is the largest post-Sandy resiliency project in New York, and the first to be implemented within Manhattan. The $1.45 billion project involves construction of an integrated flood protection system for a 2.4-mile section of Manhattan. The Environmental Impact Statement and permitting (E/P) team led a coordinated effort that balanced a tiered environmental review (NEPA, SEQRA, CEQR) with regulatory and design implications under an aggressive schedule.
Our work
ESCR is the first of several resiliency projects planned in lower Manhattan that will eventually provide comprehensive flood protection.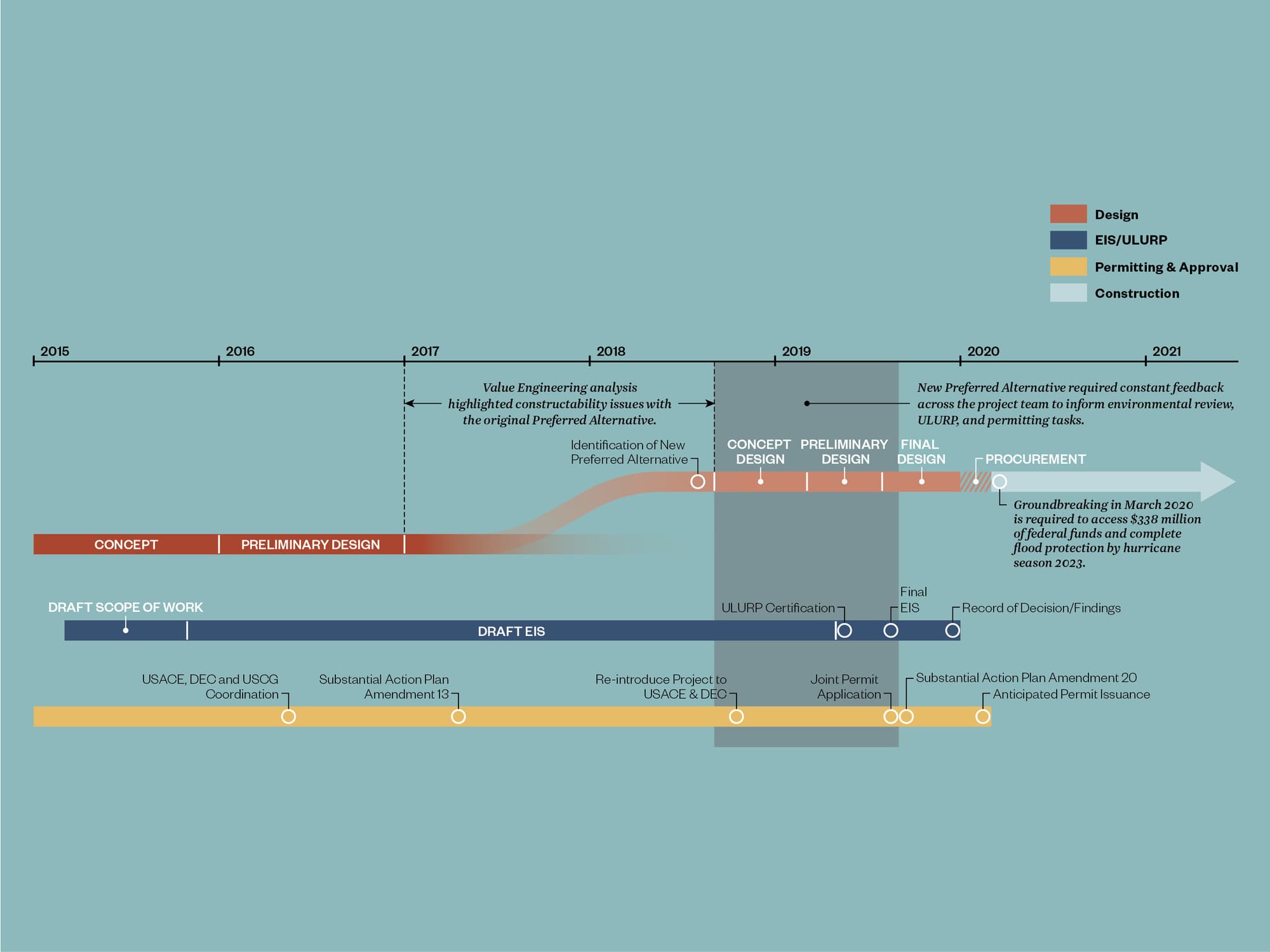 There is no precedent for a project of this size and scope in New York City. Once completed, ESCR will serve as a model for the integration of coastal protection into livable spaces.
Project Outcomes and Benefits
To meet an aggressive schedule, the E/P team conducted the environmental review concurrently with the design
Included a complex and tiered environmental review and permitting process that had to simultaneously meet the requirements of local, state, and federal requirements

Over 70 public hearings were conducted to present the project concept and respond to stakeholder concerns
This project will benefit over 100,000 residents and 250,000 workers and provide long-term, sustainable flood protection to a significant portion of Manhattan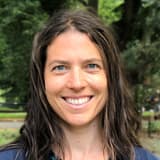 Katie Hoek focus­es on iden­ti­fy­ing poten­tial envi­ron­men­tal impacts and work­ing with design teams to min­i­mize or mit­i­gate these impacts to facil­i­tate project con­struc­tion.
Related Topics: