Join Hazen to Discuss the Role of Reuse in Climate Adaptation at the 2023 WateReuse California Conference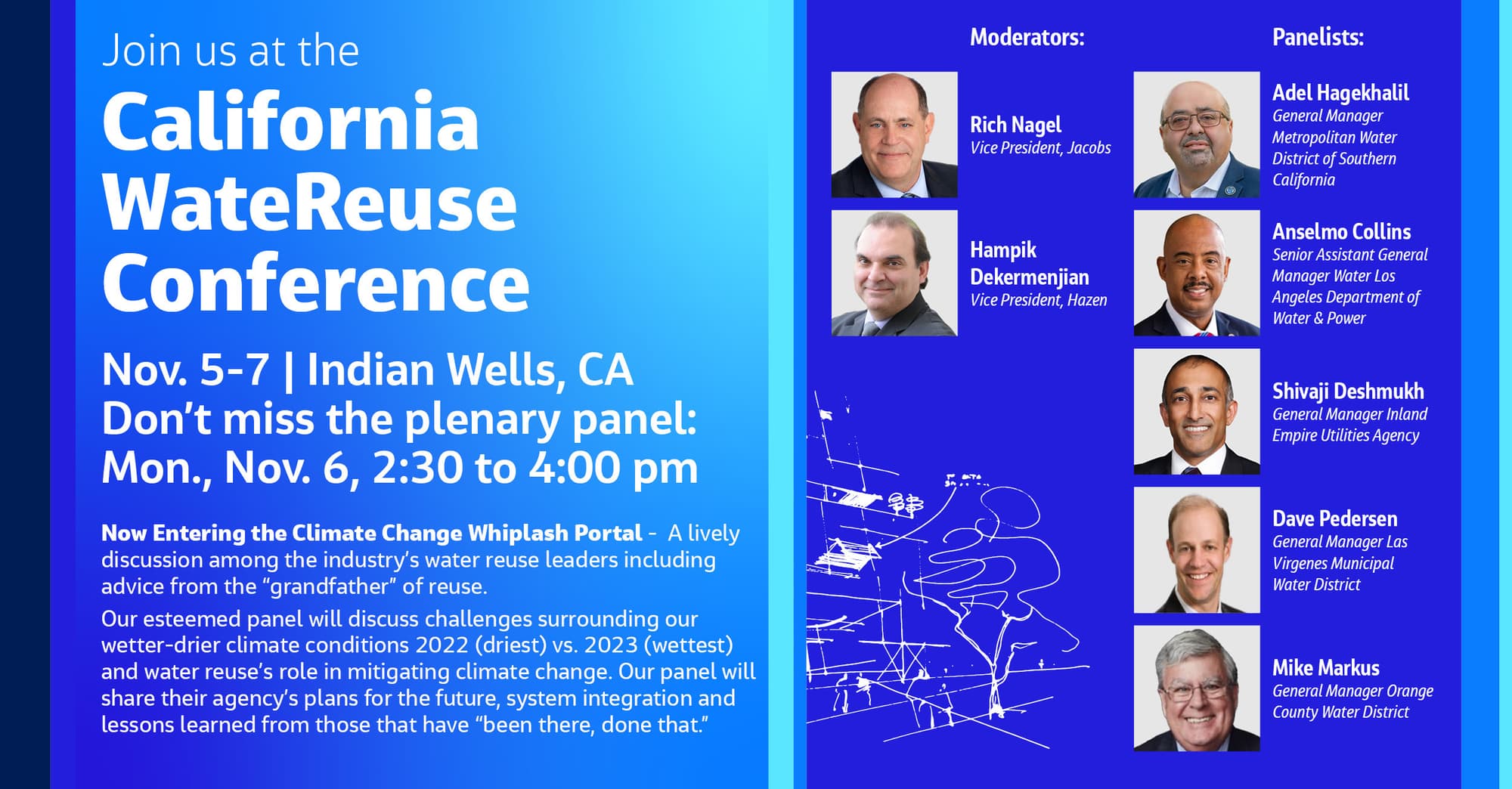 (LOS ANGELES, CA - November 2, 2023) - Hazen's Hampik Dekermenjian is co-moderating a panel titled "We're Now Entering the Climate Change Whiplash Portal – When and How Does Water Reuse Enter It and What Advice Does Its Grandfather Have?" on November 6th at the 2023 WateReuse California Conference.

The panel will discuss the drastic shift in water supply from 2022 (California's driest year) to 2023 (the wettest) and how reuse can help mitigate future supply issues. Key questions for discussion include:

How much reuse is the right amount?
Can reuse prevent feast or famine water availability?
How can water usage be stabilized across varying weather conditions?
Panelists include representatives from several California utilities, including Los Angeles Department of Water and Power, Inland Empire Utility Agency, Metropolitan Water District of Southern CA, Las Virgenes Municipal Water District, and Orange County Water District.
The Annual WateReuse California Conference will take place November 5-7 in Indian Wells, CA, including a wealth of technical sessions, panel presentations, and networking opportunities. Sessions will highlight the latest on the Direct Potable Reuse regulations, the crisis on the Colorado River and reuse solutions, water reuse technologies, outreach and education, regional collaboration, the current California funding landscape, and much more.
For more information about the conference, please visit the WateReuse website.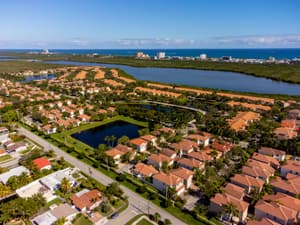 Related: We recently designed a pilot test for a utility in Florida using a process known as carbon-based advanced treatment (CBAT) to remove most pollutants from city wastewater. The project team then tested whether the recycled water was suitable to replenish the Floridan Aquifer, supplementing water supply.