Water Research Foundation Releases Report and PowerBI Dashboard to Better Prepare Utilities for Pretreating SSOs
Hazen partnered with Manhattan College to address a growing focus on resource recovery and renewable energy through sustainably managed inclusion of source-separated organics (SSOs) in anaerobic digestion at water resource recovery facilities (WRRFs).
(PHILADELPHIA, Pa - January 19, 2023) - The Water Research Foundation (WRF) funded the "Evaluation of Source and Separated Organic Feedstock Pretreatment and Management Practices" research project to identify effective technologies for pretreating, preparing, and managing source-separated organics (SSOs) for optimal biodegradation via anaerobic digestion as a means of offsetting energy usage.
Source-separated organics are typically food wastes diverted from landfills which can be used in anaerobic digestion. Although this is not a new approach to handling SSOs, most research has focused on how to maximize the actual process of anaerobic digestion. This report's approach centers on optimizing digestion before the process even begins by ensuring SSO quality meets requirements for digestion.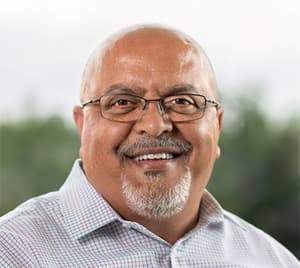 Mohammad Abu-Orf, PhD, Principal Investigator
Tour of PowerBI Dashboard
The Hazen-led research approach included gleaning information from four types of sources: literature reviews, fact sheets, case studies, and SSO pretreatment guidance tools, and distilling the findings into a PowerBI Dashboard.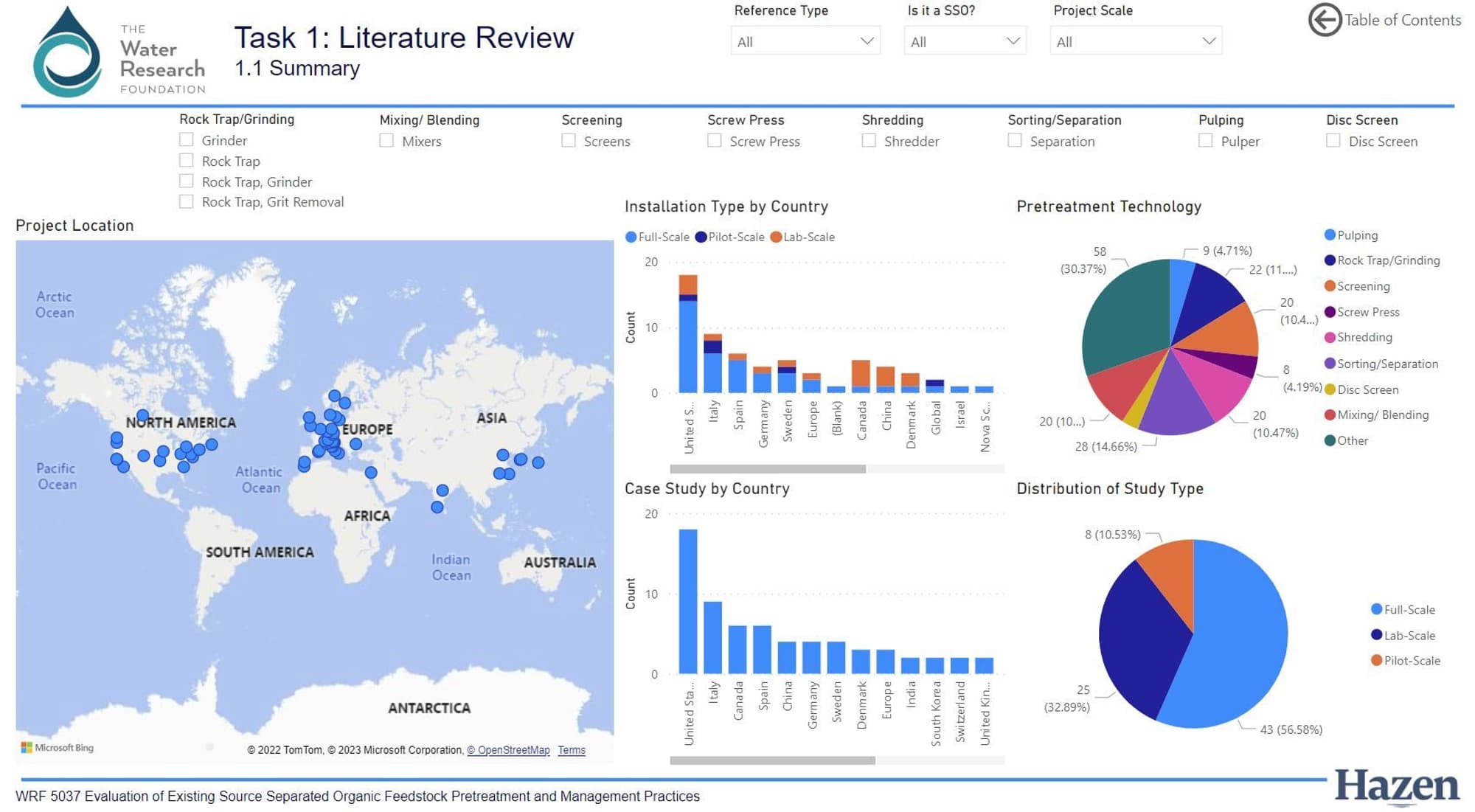 Should utilities decide to accept food waste from residential and commercial sources for co-digestion and implement a strategically fitting pretreatment method into their process, there is an opportunity to pass on the energy and financial savings to their communities.
The report is a valuable reference for utilities considering incorporating SSOs into their acceptable feedstock. Facilities can locate baseline information such as available technologies, financial burden, and selection tools to evaluate the feasibility of introducing or optimizing anaerobic digestion through SSO pretreatment at their location – removing the anxiety of assessing its viability for their water system.
The report, dashboard, and executive summary are available on the WRF website here.
The Hazen research team included Mohammad Abu-Orf, PhD (Principal Investigator); Derya Dursun, PhD, PE; Micah Blate, PE; Kelly Landry, PhD, PE, ENVSP; and Conner Murray, PhD; with support from Manhattan College's Robert Sharp, PhD, PE and Nicole Kaiser.

For more information about the report, please contact Dr. Mohammad Abu-Orf or Dr. Derya Dursun, PE.