Water Research Foundation Demand Focus Area Projects
Hazen and Sawyer has unparalleled experience in researching water demand forecasting and demand management topics through multiple projects for the Water Research Foundation and its Water Demand Focus Area.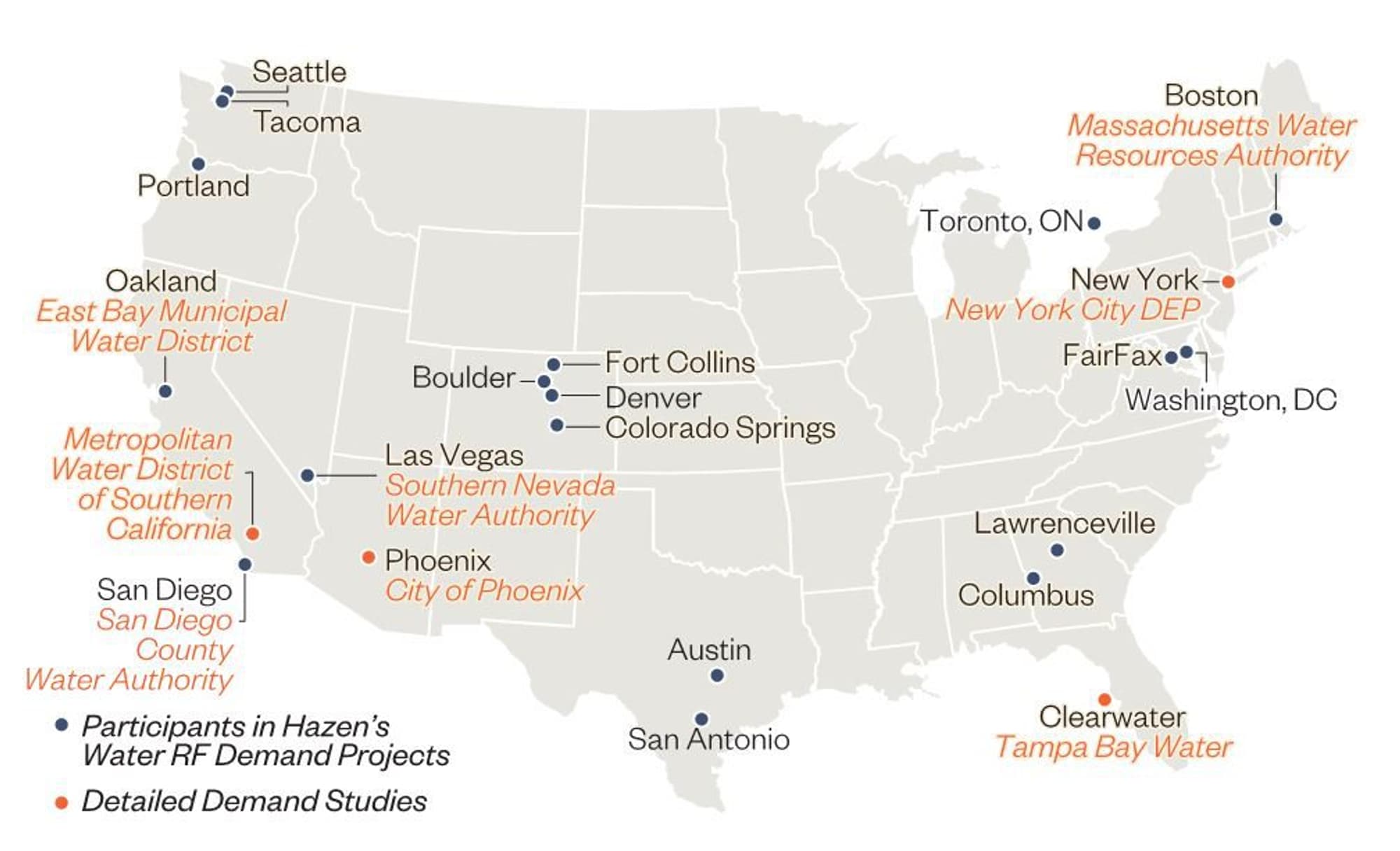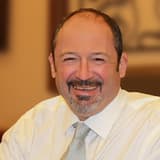 Jack Kiefer is a nation­al­ly rec­og­nized expert in issues relat­ed to water demand man­age­ment and plan­ning, par­tic­u­lar­ly in the areas of water demand mod­el­ing, fore­cast­ing and con­ser­va­tion pro­gram eval­u­a­tion.
Related Topics:
WaterRF 4554 - Water Use in the Multi-Family Housing Sector: This study evaluates and recommends strategies for estimating multifamily water use for the purpose of general utility planning and long-term demand forecasting. The report demonstrates how utilities can categorize, estimate, and model water use for prominent multifamily water use categories.
WaterRF 4309: Residential End Uses of Water 2016. As a subcontractor, Hazen contributed to an update of the premier 1999 study of water use in the residential sector. Using data for over 20 municipalities and data logging of over 700 homes, this study estimates and models demand by major water end use or purpose in single family homes and includes an assessment of the potential impact of high-efficiency devices on future residential use.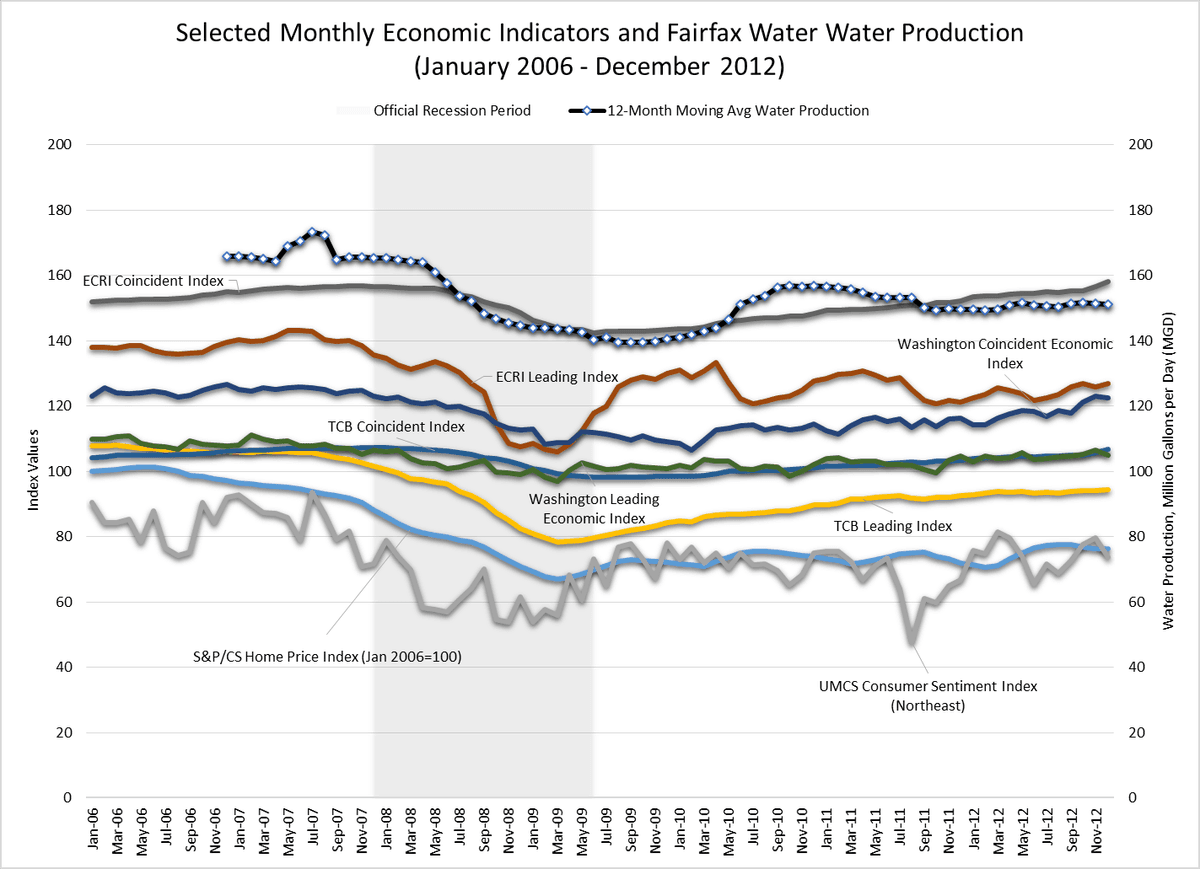 WaterRF 4558 - Uncertainty in Long Term Water Demand Forecasting: The study identifies and describes the range of demographic, socioeconomic, climatic, and efficiency uncertainties faced by utilities in long-term water demand forecasting and presents a primer on concepts, techniques, and management strategies.

WaterRF 4458 - Water Demand Forecasting in Uncertain Times: Isolating the Effects of the Great Recession. This project uses the "Great Recession" as context to assess the economic channels through which economic factors can affect water demand so that utilities may be better able to anticipate, adapt to, and minimize impacts of future economic cycles on water demand planning.
WaterRF 4527 - Evaluation of Customer Information and Data Processing Needs for Water Demand Planning and Management: This tailored-collaboration study identifies the data collection and information management needs of water utilities as defined by short and long-term analysis requirements of internal water utility managers and planners, external local, regional, State, and Federal agencies, and management consultants.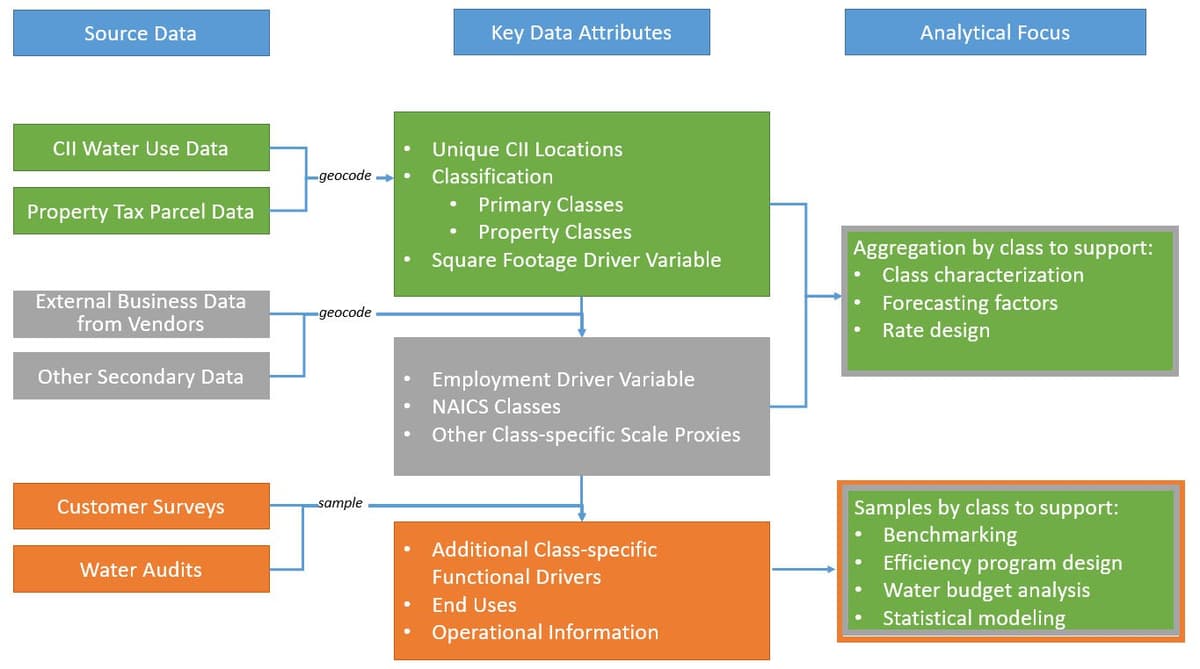 WaterRF 4375: Methodology for Evaluating Water Use in the Commercial, Institutional, and Industrial Sectors. This provides water utilities with better and consistent means of understanding the amount of water used by their CII customers by category and by end use or purpose.
WaterRF 4263 - Analysis of Changes in Water Use under Regional Climate Change Scenarios: This groundbreaking research project develops procedures by which utilities can explore the impacts of climate-change-impacted weather on water demand and includes multiple participating case study utilities across the nation and Canada spanning a range of climate conditions. The study explicitly incorporates the uncertainty in future climate when demonstrating how to evaluate possible demand implications. The study also demonstrates the relative range of forecast uncertainty stemming from climatic versus socioeconomic factors.
Project Outcomes and Benefits
Involve collaboration with more than 40 water agencies across North America.
These projects evaluate contemporary issues related to water demand, such as impacts of climate change, the influence of economic factors, trends in water efficiency, changes in the mix of residential customers, and information needs for providing robust demand assessments.